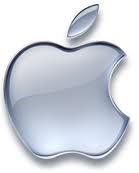 At the outset, let me assure you that this article is not an attempt at "Apple bashing." I love Apple (NASDAQ:AAPL). After all, Apple is the most valued company in the world with a current market cap of over $528 Billion. Its success through the years is legendary, and its brand is iconic.
Projecting the company's past rate of growth into the future a growing number of analysts believe that Apple will become the world's first Trillion Dollar company within the next few years. They peg their claims on the continuing high demand for Apple's mobile devices which have become the standard by which competitors products are measured.
But sustaining this level of growth is no small matter.
Logically, the larger a company becomes the more difficult it is to sustain its momentum of growth. Then too economic theory dictates that an organization can only become so large before issues involving diseconomies of scale arise.
Yet aside from these predictable problems associated with Apple-sized growth, there are two unique problems that must be resolved if Apple is to win the coveted Trillion Dollar gargantuan designation:
China Sales
In order to maintain its projected revenue growth, Apple needs to develop markets in China where the largest number of smartphone users on the planet reside. But breaking into the Chinese market is no walk in the park for a company the size of Apple. Just ask Wal-Mart, together with several other large corporations who tried it and failed.
Making matters worse, Apple has been the subject of a spate of negative publicity in China, including allegations of trademark and copyright infringement, environmental pollution, and even linked to suicides at the facility of one of its suppliers, Foxconn Technology.
Any way you look at it, Apple needs China to sustain long-term growth. And, making inroads with China Mobile is key to opening this vital market of more than 660 million users.
The process of cultivating China Mobile is underway. But even if a deal is inked with Apple, care will have to be taken in the development of the relationship. China's business environment is highly regulated and often suspicious of large organizations whose principal offices are located in another country.
Dynamic, Innovative Leadership
The second obstacle to continued dynamic growth at Apple is even more daunting.
When Steve Jobs died last October at the age of 56, the powerhouse behind the Apple Corporation was suddenly gone. The void he left behind was enormous.
Jobs was always adamant about the idea that Apple's products should not only look good they should be simple and effective. He believed that Apple's products must always be top quality and able to live up to the hype that surrounds them. His affinity for innovation combined with his unique brand of perfectionism is what made Apple what it is today.
His legacy includes the products of the company he created, each bearing witness to his unique sense of quality and preoccupation with perfectionism. But these products will soon become outdated in the fast-paced technological world in which we live.
Steve Jobs was replaced by Tim Cook who had served as Apple's COO. Cook is an excellent manager and holds an MBA from Duke. He is well regarded by employees and board members alike.
But he is a manager, not a dynamic, innovator like Jobs.
The difference between Steve Jobs and Tim Cook is the difference between a manager and a leader. A manager is concerned about the wise use of resources; a leader is concerned about discovering new and better opportunities. A manager is interested in systems and structure; a leader is preoccupied with the human factor. A manager asks how, and when; a leader asks why? A manager attempts to imitate success stories; a leader creates them.
Please don't misunderstand. Organizations need good managers, and Tim Cook is an excellent manager.
But he's no Steve Jobs. Apple must ultimately come to terms with the absence of that kind of innovative leadership if dynamic growth is to continue into the future.
Disclosure: I have no positions in any stocks mentioned, and no plans to initiate any positions within the next 72 hours.