When it comes to the world of small biotech stocks prior to revenue, earnings and CPA fundamentals. One must integrate, calculate, and project, management, scientific progress and media, public and institutional awareness into how the share price will move onward and upward.
Not long ago, I said something to this effect about INVIVO and look at what has happened. No sales, no earnings and there will not be any soon. Yet many want to own INVIVO (OTCQB:NVIVD) for good reason and if the companies NASDAQ application is soon successful, many larger investors may join the shareholder family.
Another biotech company that has similar potential and maybe even more if successful in their Health Canada stage 1-2 trial is RepliCel Life Sciences (OTCQB:REPCF).
RepliCel Life Sciences Receives Approval to Conduct Clinical Trial for Patients with Chronic Achilles Tendinosis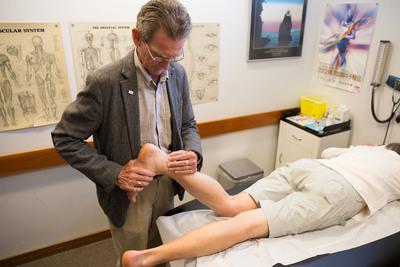 The University of British Columbia Clinical Research Ethics Board Clears Clinical Trial to Proceed with Site Initiation and Patient Recruitment
VANCOUVER, April 15, 2015 /CNW/ - RepliCel Life Sciences Inc. (TSX.V: RP), a clinical stage regenerative medicine company focused on the development of autologous cell therapies, announced today that it has received approval from the University of British Columbia (NYSEARCA:UBC) Clinical Research Ethics Board (CREB) to conduct a phase 1/2 clinical trial at the UBC Hospital.
The trial, entitled, "A randomized, double-blind, placebo-controlled, single-centre study to evaluate the efficacy and safety of RCT-01 in men and women with unilateral, chronic Achilles tendinosis" (also known as the "ReaCT study"), will investigate the potential of RepliCel's tendon repair product, RCT-01, to treat chronic tendon injury. CREB approval clears the way for site initiation and patient recruitment into the clinical trial.
The ReaCT study will be led by an affiliated researcher, Dr. Rob Lloyd-Smith, with the Vancouver Coastal Health Research Institute (VCHRI). "VCHRI is very pleased to be supporting biotechnology in British Columbia and play a role in the development of a potential technology in cell therapy," says Dr. Robert McMaster, Executive Director of VCHRI and Vice-President of Research with Vancouver Coastal Health.
The study will include 28 participants with chronic Achilles tendinosis. Study participants will receive ultrasound-guided injections of either RCT-01 or placebo (on a 3:1 treatment-to-placebo ratio) directly into areas of injury within the Achilles tendon. Participants' overall health and tendinosis will be monitored over a six month period while they undergo post-treatment physiotherapy to help facilitate recovery from their Achilles tendinosis.
http://money.cnn.com/news/newsfeeds/articles/prnewswire/VA80500.htm
RepliCel is addressing a number of health issues that are extremely high profile and media sensitive. RepliCel is a regenerative medicine company focused on developing autologous cell therapies that address diseases caused by a deficit of healthy cells required for normal healing and function. The company's RCT-01, RCS-01, and RCH-01 cell therapies are designed to treat chronic tendinosis, damaged or aging skin, and pattern baldness. All product candidates are based on RepliCel's innovative technology utilizing cell populations isolated from a patient's own healthy hair follicles. The company is also developing a propriety injection device
Comments By Ella Ruth
My disciplined imagination leads me to consider that if the company's RCT-01 meets or exceeds its Health Canada 1-2 trial, that there will be a host of major league Football, Basketball, Hockey and Soccer Players and Hall of Famers seeking entrance into their trials for treatment. IF IT WORKS? You can imagine that public recognition, sportscasters, talk show hosts, journalists, fans and the big league owners that would learn of this company and its technologies.
So due some due diligence, after the trial begins read the new alerts. By the way, The University of British Columbia is quite a prestigious medical institution.
As in all early stage biotechnology companies total loss of principal can occur before one can take action to prevent it. RepliCel and Invivo are not exceptions to this fact.
Disclosure: The author is long 10,000 SHARES OF REPCF.
Additional disclosure: I might buy more shares at any time.