We had already few of our junior mining rockets launched this Fall:Bitteroot Resources, Max Resources and TNR Gold were in the headlines lately. Lomiko Metals and International Lithium are still waiting to catch the right wave to surf.
All fundamentals for Graphite are here. New Graphite Superconductivity Claims At The Room Temperature could bring the new twist to the story, but the Catalyst for the company will come with the drill results and confirmation of the historical data. According to the CEO of Lomiko Metals Paul Gill - who is buying his own shares constantly - results should be expected in the next couple of weeks now.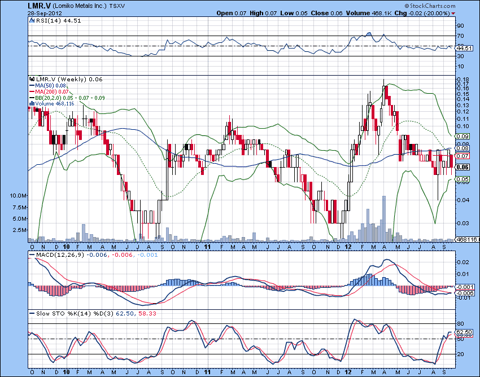 Bigger flakes, higher prices - Paul Gill talks about Lomiko's Quebec graphite projects LMR.v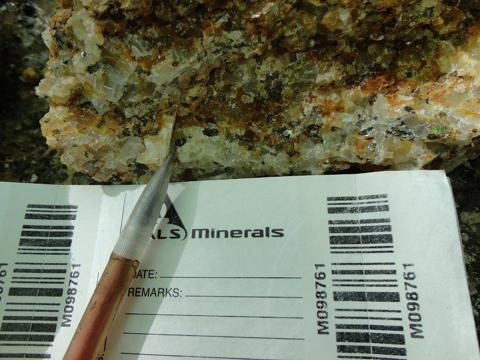 Visible large flake graphite was identified in multiple drill holes from this campaign.
Lomiko Completes Drilling at Quatre Milles East Flake Graphite Property an Quebec LMR.v
Lomiko Intercepts Large Flake Graphite During Drilling at Quatre Milles East Property in Quebec LMR.v

"Now it is really getting interesting with Lomiko Metals Graphite drilling results anticipation: "visible identification of large flake graphite in multiple holes at the Quatre Milles Flake Graphite Property in Quebec."
Video: Lomiko Metals: Graphite - The Long Term Bull Market Player LMR.v

"With all fireworks happening in Junior mining sector now Lomiko is waiting on the sidelines, but the ongoing drilling program can change it all in heartbeat. CEO Paul Gill is constantly buying Lomiko Metals shares and it looks like he is putting his name solidly on the company success - we like it, this is the way to build the business.
Time is to study him, his story and his company - Lomiko Metals. QE3.0 will push all assets higher, but after first excitement with Gold and Oil going Up structural problems of Energy Transition will bring Lithium and Graphite to the traders' screens again. Paul's motto is "Buy low, build high" - we like it! The results will show how high can can build it."
VisualCapitalist:
The Lithium Ion Battery - A Potential Growth Driver for Natural Graphite

The Lithium Ion Battery - A Potential Growth Driver for Graphite

Lithium-ion batteries are already in our mobile devices and power tools, but tomorrow lithium-ion batteries will power the future of green technology. Lithium-ion batteries have the best energy density of all commercial batteries and have dropped in cost by about 50% since 2008 to produce.
Li-ions have three main parts: anode, cathode, and electrolyte. White cathodes vary in composition, in virtually all commercial lithium ion batteries, graphite is used as an anode. In fact, up to 15 times more graphite is used than lithium to make each battery.
Electric vehicles, smart grids, and consumer electronics all will likely use lithium-ions in future production, meaning a big potential growth opportunity for natural graphite.
Please, do not forget, that we own stocks we are writing about and have position in these companies. We are not providing any investment advise on this blog and there is no solicitation to buy or sell any particular company