Why Other Countries Aren't Fracking - U.S. Gas Bonanza Slow To Spread Globally
Please Note: Blog posts are not selected, edited or screened by Seeking Alpha editors.
Why Mitt Romney, Big Oil, and the Koch Brothers Do Not Like Electric Cars Made In USA?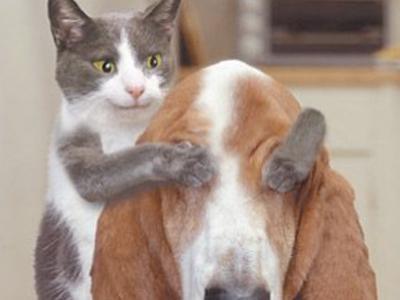 Our prayers go to all Those affected by the Hurricane Sandy - should we talk about the reality of the Climate Change and Dangers of Fracking now?
"We are out of politics, we just Do Not Like Lies in all forms. We are running Rock Against BS here - our small contribution to the humanity. We have our Heroes and you know them as well:
Search for the truth is the noblest occupation of man; its publication is a duty.
We think that, actually, it is the best AD campaign for the Electric Cars so far in the Mass Media. For the first time a lot of people will realise that there is an Alternative to the Oil Needle, and this Threat is so strong now that very big resources are dedicated to kill this Energy Transition Technology Made In USA and throw the country back into the Oil Swamp.
We all will be driving Electric Cars in the end - question is now not even when, but whether They Will All be built in China and Only Sold back to us here.
Romney again attacks Tesla, Fisker in presidential debate with Obama.
Romney Slams Tesla, Fisker Again In Final Presidential Debate.
The best approach will be just to dig it out for yourself and make your own opinion, as usual, we have some unproven theories below."
Peak Oil: DON'T WORRY, DRIVE ON: Fossil Fools & Fracking Lies - US House Report On Toxic Chemicals
Who Fracked Mitt Romney?
Meet his top energy adviser: billionaire oil tycoon Harold Hamm.
Los Angeles Times:
U.S. Gas Bonanza From Fracking Slow To Spread Globally
In less than a generation, the United States has soared to world leadership in extracting natural gas from shale formations by hydraulic fracturing. But as the world debates whether "fracking" is an economic boon or a budding environmental disaster, few foreign countries are following the U.S. lead.
Conditions unique to the United States have encouraged investment in the abundant source of low-carbon energy and boosted prospects for reducing dependence on costly and unpredictable supplies of foreign oil. Of the natural gas consumed in the United States last year, 94% came from domestic production, according to the U.S. Energy Information Administration.
"The availability of large quantities of shale gas should enable the United States to consume a predominantly domestic supply of gas for many years and produce more natural gas than it consumes," the agency reports, predicting a 29% increase in output by 2035, almost all of it from shale fracking.
The rapid advance toward self-sufficiency has made the U.S. industry both a model and a cautionary tale for other countries pondering all-in development of their shale-gas reserves.
Significant deposits of natural gas trapped in coal and shale seams have been identified in Eastern and Western Europe, Canada, Australia, China, South Africa and the cone of South America. Global energy giants like Shell and Chevron are bankrolling billions in exploration, sizing up the cost-effectiveness of replicating the U.S. boom in more remote locales with little infrastructure.
Technological advances in horizontal drilling have made it feasible to tap small pockets of gas trapped in shale layers a mile or more below the surface. Contractors bore thousands of feet down through soil, rock and water layers, then drill laterally through the shale to create a horizontal well. When sand, water and chemicals are blasted into the bore holes, the force fractures the shale, releasing gas from fissures within the sedimentary rock. The gas is captured and ferried by pipeline to distribution grids or to port facilities where it can be converted to liquefied natural gas for overseas shipment.
But the process leaves behind tons of chemical-contaminated mud. There are also reports of drinking water pollution from the chemicals and methane gas that escapes into underground reservoirs. A study last year published by the Proceedings of the National Academy of Sciences documented "systematic evidence for methane contamination of drinking water associated with shale gas extraction" in the aquifers above the Marcellus and Utica shale formations in the U.S. Northeast. This spring, the U.S. Geological Survey reported "a remarkable increase" in the occurrence of earthquakes of magnitude 3 or larger that it tied to fracking operations.
This month, the U.S. Government Accountability Office acknowledged that the Environmental Protection Agency was finding it "challenging" to inspect and enforce clean air and clean water regulations in the fast-moving fracking industry. For example, the GAO report noted, the EPA is often unable to evaluate alleged water contamination because investigators lack information about the water quality before the fracking occurred.
In Europe, Asia, Africa and South America, mineral rights belong to the governments of most countries, not private property owners as in the United States. That creates little incentive for landowners to put up with the noise and disruption of drilling -- or the feared byproducts of air, soil and water pollution. Except in countries like Australia, where the government has the power to pressure landowners to grant access, fracking skeptics can often thwart the projects by barring the drillers from their land.
Fracking has been temporarily suspended in Britain after a series of small earthquakes in the area where exploratory drilling had been underway. France, estimated to have the largest shale gas reserves on the continent, has banned fracking out of concern for its reported environmental consequences. Bulgaria and Romania have shelved plans to sell exploration tracts, partly to appease citizens fearful of again exposing their territories to the environmental ravages that occurred during the communist era. The Czech Republic has imposed a two-year moratorium on exploration contracts, pending more thorough investigation of reported downsides. Poland and Ukraine have been more welcoming of foreign investment in shale gas, but industry analysts say they lack the infrastructure and transparency needed to convince energy giants that they could turn a profit.
Few countries enjoy the elaborate network of pipelines that exist in the United States and are a ready means of getting gas from wells to consumer markets, noted Keith Crane, senior economist and environmental policy analyst at Rand Corp. Even when encouraging quantities of shale gas are located in other countries, they face considerable infrastructure build-up costs to exploit it.
U.S. fracking operations are regulated by the individual states, not the federal government, and the geological differences across the country have led to inconsistent regulation.
Increasingly, Crane said, the prospect of litigation over pollution claims is driving a consolidation of the shale drilling industry into the hands of more established companies that have the experience and equipment to conduct pre-extraction environmental testing for their own protection.
What has allowed fracking to flourish in the United States isn't a lack of regulation, Crane argued, rather it is the advantage U.S. landowners have over most foreigners in owning the mineral rights below their property. That allows those living over the biggest shale formations to profit according to the quantity of gas extracted, not just the one-time access fees that are landowners' only means of cashing in elsewhere in the world.
Mounting evidence of fracking's polluting side effects is adding to many foreigners' wariness of the process. Environmentalists staged a "Global Frackdown" on Sept. 22, when demonstrators from Canada to South Africa demanded that energy companies "stop fracking with our water."
Although the European Union has no collective policy on fracking, the 27-member alliance and its parliament do regulate chemical use on the continent. That has served to throttle development of the extraction process, said Matthias Altmann, a physicist with the German energy consulting firm Ludwig Boelkow Systemtechnik that has researched fracking for the European Parliament's environment committee.
European energy analysts have looked to the United States for direction but find "science is lagging a few years behind the commercial progress," Altmann said.
Little comprehensive or dispassionate study has been conducted on the nascent industry. "Gasland," a 2010 documentary film examining groundwater pollution and other hazards attributed to fracking in rural U.S. communities, has had more impact on European attitudes than piecemeal industry research in hardening European public resistance, Altmann said.
Poland is something of an outlier with its eagerness to tap its estimated 768 billion cubic meters of natural gas, enough to supply the country's energy needs for 50 years. The former communist state still depends heavily on Russia for natural gas supplies, a fact that still chafes at the national psyche more than 20 years after Poland broke from the Soviet yoke.
But return-on-investment issues are stifling development even there. Polish shale-gas projects would have to return five times the profit of U.S. projects because of the high cost of well drilling and building pipelines to transport the gas, geologist Pawel Poprawa of the Polish Geological Institute told colleagues at an energy conference in Amsterdam in April.
Energy demand has been highest in Asia, mainly because of China's rapid industrial growth and consumers' rising incomes. Japan, which is phasing out nuclear power after the Fukushima disaster in 2011, has boosted LNG purchases by more than 30% this year and is likely to turn to gas imports to replace the third of energy needs previously supplied by nuclear reactors. South Korea and Taiwan are also big LNG importers expected to drive regional demand in the next two decades, energy analysts forecast.
That promise of a nearly insatiable market is behind a major push in Australia to extract the bounty of coal seam gas in the Bowen and Surat basins spanning Queensland and New South Wales, and to build a massive LNG export facility in Gladstone Harbor to deliver the fuel to hungry northern neighbors.
Friday: Case Study Australia
Follow Carol J. Williams at www.twitter.com/cjwilliamslat
Map: Shale gas resource estimates assessed last year by the U.S. Energy Information Administration are depicted in red in this graphic of potential deposits in 32 countries. Credit: U.S. Energy Information Administration"
Seeking Alpha's Disclosure: Past performance is no guarantee of future results. No recommendation or advice is being given as to whether any investment is suitable for a particular investor. Any views or opinions expressed above may not reflect those of Seeking Alpha as a whole. Seeking Alpha is not a licensed securities dealer, broker or US investment adviser or investment bank. Our analysts are third party authors that include both professional investors and individual investors who may not be licensed or certified by any institute or regulatory body.