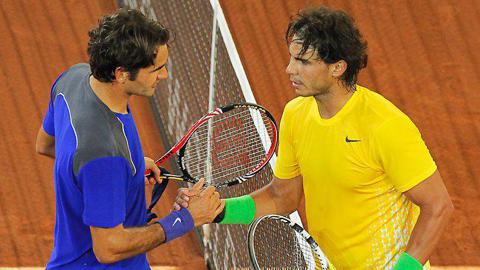 C.S. These two guys know Thing or Two about tennis, The Other Two know Thing or Two about deposits and the Good Deals. They will tell The Story to you as well - just let the Legal Dust to Settle. Enjoy the Best and Never Settle for The Rest. We will run a few commentaries once gather more publicly available information.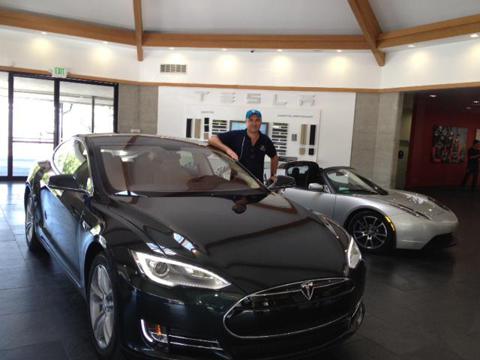 "This is a very positive development for McEwen Mining, TNR Gold and the Province of San Juan, Argentina. It allows us to accelerate and expand the magnitude of our exploration effort. With this legal obstacle behind us, we are now embarking on the largest drill program in the project's history. We are excited by the potential of growing the size of this world-class copper asset", said Rob McEwen, Chief Owner"
By the way, this AC/DC performance is Live at River Plate in Buenos Aires, Argentina. Just look at the faces and Energy - these proud people deserve what they are entitled to and they will get it in time. Country Risk today will become the Value Catalyst tomorrow. Read about our very own adventures in DRC Congo with another wise man - Lukas Lundin and his Tenke Mining. We can see The Same Scenery and Opportunity here.
"Kirill Klip, Non-Executive Chairman of TNR Gold, stated, "I welcome the positive resolution of the Los Azules litigation in the out of court settlement between TNR Gold and McEwen Mining. I would like personally to thank Rob McEwen as this resolution is a highly beneficial outcome for both our companies. Removing the uncertainty over the rights to Los Azules will allow the project to now achieve its full potential for the benefit of the shareholders of both TNR Gold and McEwen Mining, and I consider our stake in McEwen Mining as a strategic holding for TNR Gold."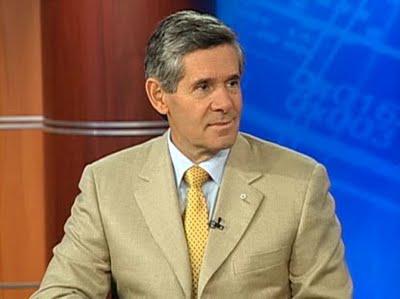 We all like Different Things, but We All Know When We See Something Exceptional. It is all about Passion, Drive, Devotion and Wisdom - as in this case. Not everything could be seen from the distance. Just wait for the Boat to come closer to the Shore - you will see All the Beauty with your own eyes. There will be palm trees, sandy beaches, crystal clear pools and a table in a nice shade with champagne on ice. You will see the label, when we all will be there.
Have some Trust, once you have made decision and got on the Trip, but always study the Maps and let the NI 43-101 be your guidance. We can tell you now only one thing - we are Not in Arctic, we are approaching Caribbean - as it was promised.
Why Rock - because it is all about Energy, People, Rocks and Metals and you need to have some Balls to play this Game of Tennis. These People use their Energy and turn Rocks into Metals. This is why AC/DC is here - It is a very High Voltage to Handle and you better be careful and know what you are doing, but in the rights hands this Energy will spin the Propellers of our Boat very fast.
If you would like to take anything from the Picture at the top of this entry - It Is All About Respect after Five Sets Match with a Tie-Break. A lot of people will have their own opinion: what you should do in the fifth set on the tie-break. If you have bought tickets - Enjoy The Game, they will deliver now. Go on the Court and hit some balls or try the Guitar and then watch some Videos below - you will have a better Feeling, what we are talking about here.
In investing - Reading will be the first thing to start and Do Not Forget The Rules Of The Game.
"Call the company, listen to the story - if you Do Not Bother - send half of you money to Charity and keep the rest - you will be much better off. The Only Advise You Can Get From This Blog is on the right side of the page; and if you have spent less time making DD on the company you are going to Buy, than when last time you were buying your Flat TV - run away from the Buy Button."
For today: just relax, take a glass of Malbec and Enjoy Best of the Best - few things we really like in this life, which we can share now.
TNR Gold: Los Azules Copper Property Lawsuit Against McEwen Mining Settled - TNR's 25% Right to Back-In at Feasibility Restored TNR.v, MUX
If you are still interested in the story, find the robey743 - he was following Minera Andes and Los Azules development for years and now is on TNR Gold BB - after NI 43-101 Information about Los Azules on McEwen Mining Webiste, Information about The Settlement on TNR Gold Websiteand Calls to Both Companies - he could help you to the check Your Own Compass, Share Binoculars and Navigation Charts now.
Rob McEwen will put a Value Number on the Los Azules without Litigation Discount in the nearest future and you will be able to work out the Value of TNR Gold Back-In Right relative to its recent Market Cap or some Analyst will come out with the valuation idea of these assets very soon now. But the most important thing - are those babies below: they are drilling now the Contested Part of the Los Azules, where the TNR Gold 25% Back-in rights applies - it is the High Grade Core of the deposit and this drilling campaign will bring, hopefully, increase in resources and will upgrade part of them to the higher category as well, improving further the economics of this project.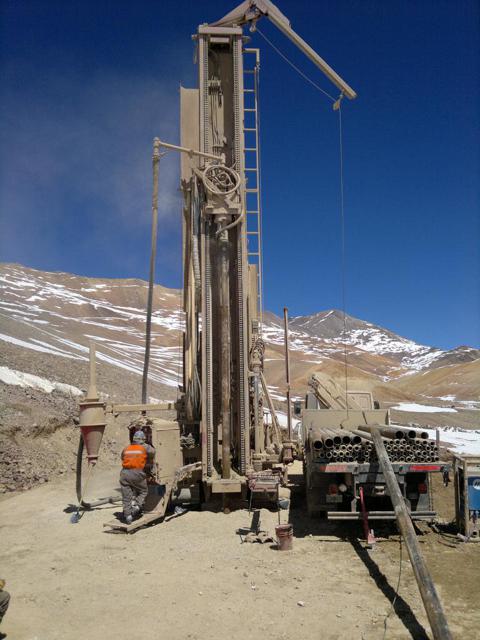 McEwen Mining - "Los Azules - October 2012, drilling commences"
McEwen Mining: "As noted in our November 7th news release, drilling began at Los Azules on October 12th. Los Azules is one of the world's largest and highest grade undeveloped copper porphyry deposits. A total of seven drills are operating at the property. The drills are considerably more powerful than the ones used during past field seasons. The Company believes this will increase the likelihood of reaching target depths (+700 meters), where high-grade copper mineralization has been discovered. Initial drill assay results are expected to be released early in 2013. The Company plans to drill approximately 15,000 meters this season."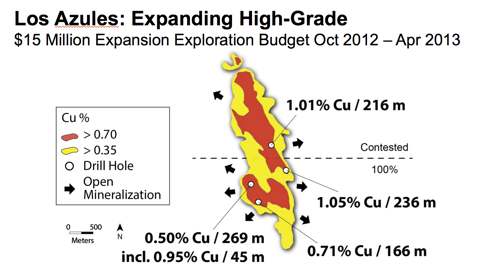 McEwen Mining: "Los Azules Resource Map."
And now a small twist on the Serve about the champagne label - at least some "commentators about the Deal" totally lost what Kirill Klip is talking about onLinkedIn and Twitter:
"Kirill Klip TNR Gold Los Azules Copper Back-In Right Is At Feasibility - No Need For Financing Or Any Dilution NOW Before FS will Be Produced by MUX"
And if you like Reading you can find some really interesting ideas later about the potential of Los Azules and who can develop it into mine later.
Argentina Signs Deals With China's Military
Below is for the real fans of Speed, Reaction and Spin: warning - you will need more Malbec tonight. Enjoy!
Please Note our New Legal Disclaimer on the Blog, including, but Not limited to:
There are NO Qualified Persons among the authors of this blog as it is defined by NI 43-101, we were NOT able to verify and check any provided information in the articles, news releases or on the links embedded on this blog; you must NOT rely in any sense on any of this information in order to make any resource or value calculation, or attribute any particular value or Price Target to any discussed securities.
We Do Not own any content in the third parties' articles, news releases, videos or on the links embedded on this blog; any opinions - including, but not limited to the resource estimations, valuations, target prices and particular recommendations on any securities expressed there - are subject to the disclosure provided by those third parties and are NOT verified, approved or endorsed by the authors of this blog in any way.
Please, do not forget, that we own stocks we are writing about and have position in these companies. We are not providing any investment advice on this blog and there is no solicitation to buy or sell any particular company