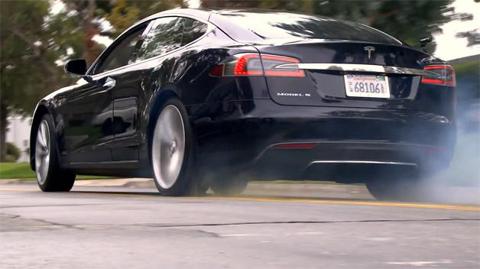 CS. If you have the Feeling that your children are losing something - you could be right this time. The last opportunity to Escape the Civil War, which will follow The Break Down of the Social fabric in the Western Society is fading by the hours now, not even years.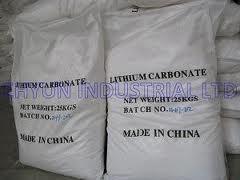 The "Ones" will try to send your kids to Another World War - for Resources This Time, but the War will come back on our streets. It will be The Civil War.
Why so strong and in such broken English - because we have the Right - We Have Told you so, check the business cards. We have even wrote a Letter To Steve Jobs - it is Such A Loss that he did not have any time left.
Lithium Drive: Steve Jobs' Apple iCar dream - Mickey Drexler: "Steve's dream before he died was to design an iCar."
We still have a slim chance for The Real Change, but the Powerful Trend of Peak Oil multiplied by Inflation is striking at the very Heart of Western Society based 100% on Debt and Oil; and should we add totally emotionally now - On Lies?!
The Price of Oil: Exxon Hates Your Children. Satire with a serious message.
"EXXON HATES YOUR CHILDREN. IT'S A SERIOUS ACCUSATION. AND IT DESERVES A SERIOUS EXPLANATION."
Money Talks in this business world - Talison Lithium will be Taken Out By Chinese Tianqi, in order to Break The Oligopoly in the Lithium market and Secure This Strategic Commodity Supply for the basis of The Next Industrial Revolution. Rockwood Holding has now five business days Right to Match the Offer from China.
Lithium M&A: Talison Lithium Responds to Tianqi Announcement; Share Rise in Heavy Trading TLH.to, ILC.v, RM.v
We have here the Fiscal Cliff, Billions in Subsidies to the Big Oil, The Best Democracy Money Can Buy and The Pile of Never To Be Repaid Debt for our children. China has a military level long term planning and strategic plan to leapfrog the Technology of 19th century based 100% on Oil with Internal Combustion Engines (NYSE:ICE) to the 21st century Technology based on Electric Cars with Diversified, Multiple Choices for the Energy Transition based on Distributed Local Energy Production and Smart Grid.
Lithium Rush: The Art Of War In The Markets: China Getting Ready For 5 Million Electric Cars by 2020
Once you have removed out Your Very Own and Very Inefficient Energy Production Plant from your Car (ICE) - you are talking about Energy Production on the Industrial Scale with much better Cost Efficiency and Pollution Control. Your options include: Nuclear, Gas, Hydro, Geothermal, Wind and Solar Power among others. The only problem left is the Cost Efficient Storage of Energy - now we use the Dinosaur Poop called Fossil Fuels or Oil. It has very High Energy Density and ICE inefficiency is compensated by the very High Energy Density of Gas. You are moving to your office cubicle on Thousands Controlled Explosions per minute under the Hood, losing Majority of produced Energy on Heat and Killing Yourself Slowly and those around you with cancerous pollution.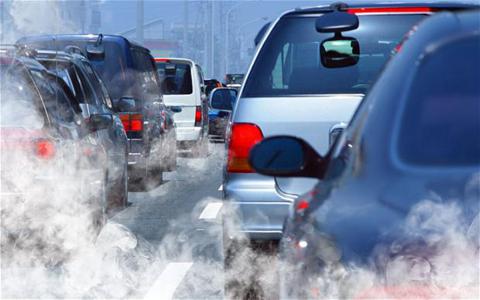 Clean Air and Electric Cars: World Health Organization declares diesel fumes cause lung cancer
Everything has change with the invention of Lithium ion batteries. They have allowed the Dream about Electric Cars to come True and Tesla Motors with The Best Electric Car Demonstrates what can be achieved here.
Powered By Lithium: Electric Cars Revolution - Elon Musk: "It Is here - Tesla Models S Made In USA"
Now it is time for the Manhattan project, like with Atom Bomb, Federal Roads System, and Internet - to bring the Volume and make it Cheaper - affordable to All.
Electric Jolt: Bell-Labs-Style Research Center Aims to Cut Battery Costs by 80 Percent
Technology is here - Tesla Model S; now it is time to make it for All and maybe here is the problem: Somebody Does Not like to give Subjects The Real Choice?
Sci-Fi Movie Script: "Federal Reserve - Keeping The Strong US Dollar Policy From 1913 - Established To Serve and Protect" GS, JPM, BAK, C, HBC
If our Local Boyz from the level of Mitt Romney will be Fracked by Big Oil and call Tesla Motors: "Losers" - with "Made in USA" The Best in The World Electric Cars - we Do Not have Any Real Choice.
Why Other Countries Aren't Fracking - U.S. Gas Bonanza Slow To Spread Globally
Why Mitt Romney, Big Oil, and the Koch Brothers Do Not Like Electric Cars Made In USA?
While we are reading the bashing of Electric Cars from "journalists" still using typewriters and Oil Lamps to provide The Guidance, Silicon Valley Heroes like Elon Musk are making The Future. But can they succeed Alone vs Big Oil?
Kirill Klip, President of International Lithium - is on the Christmas shopping again, buying his own company shares in the market.
China is Executing the Long Term Plan to Become The Leader in Production of Lithium Materials (already there), Lithium Batteries (almost there) and Electric Cars (will be there - just check you iPhone and iPad on the back).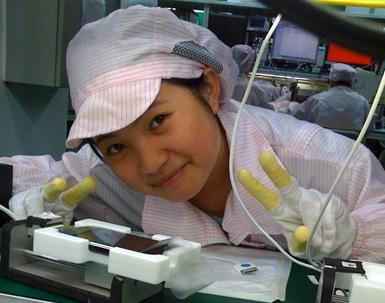 A123 was bought from bankruptcy by the Chinese company, BYD withWarren Buffett still there with his 10% - is taking over Argentina by government level agreements to build Lithium Battery plants and Electric Buses production in the country where Lithium is produced. It is supported by bilateral agreement about military cooperation between China and Argentina. West - Hello, there is some of Lithium Strategic Supply left still, but It Is Selling Out Fast!
Lithium Brines Play In Argentina Is Back - Toyota Tsusho Buys Into Olaroz Deposit With Orocobre ORL.to, ILC.v, RM.v
If it reminds you the Military Planning - How to Survive the First Strike of the Peak Oil this time - It Is Exactly The One in the making. Who can call The CIA for the God's sake and our Society Future? They can check some business cards from March of 2010 Strategic Materials Conference Meetings in Washington, DC.
Rare earth minerals critical U.S. national security issue 'with potentially severe consequences'-House Rep. Coffman TNR.v, CZX.v, LMR.v, RM.v, WLC.v
Sorry guys - you can not tell us that we have Never Told You So. We Do Know the Difference in the this world and we are Lucky to reside here, even if it is the Pioneer Camp with its very own Circus and Elections between the Beauty and the Beast. This is of-cause until this Blog is Live, otherwise you will lose the last Difference and we will Lose It All. Freedom it is called, just in one word - Freedom.
But We All can do so much better, just so much better...
Proactive Investors:
Talison Lithium backs $848,000,000 Chinese Takeover Bid
"Talison Lithium Limited ("Talison" or the "Company") (TSX:TLH) announced that it has today concluded its discussions with Windfield Holdings Pty Ltd, an Australian incorporated wholly-owned subsidiary of Chengdu Tianqi Industry (Group) Co., Ltd (together "Tianqi") and reached agreement under which it is proposed that Tianqi will acquire the balance of the ordinary shares that it does not already own and options in Talison by way of schemes of arrangement for a cash consideration of C$7.50(1) ("Tianqi Schemes").
Highlights
The Tianqi Schemes constitute a superior proposal(2);
C$7.50 cash offer for each Share
US$25 million cash deposit paid by Tianqi in an Australian bank as a reverse break fee
Minimal conditions
Talison Directors unanimously recommend Tianqi Schemes, in the absence of a superior proposal
Talison and Tianqi have entered into a Scheme Implementation Agreement ("Tianqi SIA") with minimal conditions, subject to Rockwood's 5 business day matching right
Rockwood has a 5 business day right to match, although Talison notes that on November 20, 2012, Rockwood made a "best and final offer" statement which, under Australian policy, is expected to limit Rockwood's ability to increase its offer
If the Rockwood SIA terminates, Talison expects to pay Rockwood a C$7 million break fee
Tianqi Proposal
Background
On November 19, 2012, Talison received a non-binding, conditional proposal from Tianqi to acquire all of the Shares of Talison which it did not already own for C$7.15 per Share via a scheme of arrangement.
On November 21, 2012, the Talison Directors determined that to meet their fiduciary duties Talison would engage with Tianqi and its advisers to determine if the Tianqi proposal represented a superior proposal (as defined in the Rockwood Proposal).
On November 23, 2012, Tianqi received notification from the Australian Foreign Investment Board (FIRB) that it has no objections to Tianqi's proposed acquisition of Talison. Following receipt of this notification Tianqi would own 19.99% of Talison's issued share capital.
At the conclusion of negotiations between Talison and Tianqi an offer price of C$7.50 per Share was agreed. This values the equity of Talison at approximately C$848 million on a fully diluted basis.
Recommendation
The Talison Directors have now considered the Tianqi Scheme and determined that it represents a superior proposal (as defined in the Rockwood Proposal).The Talison Directors therefore unanimously recommend that Securityholders vote in favour of the Tianqi Schemes, in the absence of a Superior Proposal (as defined in the Tianqi SIA) and subject to an Independent Expert concluding that the Tianqi Schemes are in the best interests of Securityholders. Each of the Talison Directors intends to vote the Shares and Options held or controlled by them as at the registered holder record date in favour of the Tianqi Schemes.
The cash consideration of C$7.50 per Share offered under the Tianqi Scheme represents:
A 15% premium to the consideration under the Rockwood Proposal of C$6.50; and
A 77% premium to Talison's last closing price of C$4.24 on August 22, 2012, the day prior to the announcement of the Rockwood Proposal.
Resource Capital Fund IV L.P. and Resource Capital Fund V L.P. (collectively, the "RCF Funds") have each confirmed to Talison that, in the absence of an offer which the RCF Funds determine is superior, each of the RCF Funds intend to vote in favour of the Tianqi Share Scheme in respect of the Talison Shares held by them at the relevant time."
--- December 6th, 2012 Talison Lithium Ltd. Press Release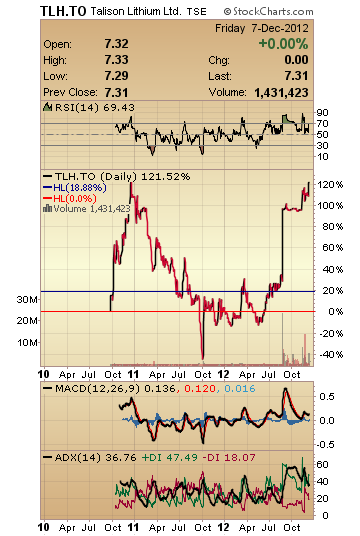 Talison Lithium Ltd. (TLH - TSX, $7.15)
Target Price: $7.50 ↑
Higher Bid from the Chinese Is Deemed "Superior"
Jonathan Lee, MBA
Battery Technologies and Materials Analyst: Byron Capital Markets
1.347.763.1497
jlee@byroncapitalmarkets.com
http://www.byroncapitalmarkets.com/byron/jonathan/
LinkedIn: Jonathan Lee
"Higher and Binding Bid from $7.15 to $7.50: Winfield Holdings Ptd Ltd (Winfield), which previously had a non-binding $7.15/sh all-cash bid for Talison Lithium Ltd. (Talison) increased the bid to a "superior proposal" of $7.50/sh in cash. Talison's board of directors and the largest shareholder, Resource Capital Funds, recommended the bid and stated they would vote in favour of the new offer in the absence of a higher bid. We find this as positive news, and it gives comfort in the acquisition being completed. Additionally, as previously stated, Winfield received all Chinese approvals for the acquisition and also received Australian Foreign Investment Review Board (FIRB) approval. The expected timeline to finalize the deal is the end of February 2013, or three months from now. We maintain our TENDER rating and raise our target price to $7.50 as the new binding offer price is released.
Bidder Showing Commitment: As a sign of Winfield's commitment to completing the deal, the company will put US$25 million in a trust fund in an Australian bank. The capital is paid to Talison if Winfield is unable to reach an agreement. We believe this additional US$25 million added to the already 19.99% ownership stake in Talison shows a significant commitment of over $150 million in the company. This gives us comfort that Winfield is serious about the strategic asset to build its existing lithium processing business. We believe that the company may vertically integrate Talison's operation with its downstream lithium processing company, Tianqi Lithium Industries (SZE:002466, Tianqi).
A Higher Bid Is Doubtful: Strategically, this acquisition for Winfield makes sense. Its related company, Tianqi, is currently dependent on Talison for its raw material and is also a marketer of Talison's material in China. With a market cap of US$575 million, $30 million in cash and US$7 million in income, the acquisition will be significantly accretive to Tianqi's Chinese lithium operations. This is why we believe Winfield is willing to bid $7.50/sh. Additionally, with Rockwood's final and best offer of $6.50/sh, we believe there is limited room to submit a higher bid."

---Jonathan Lee, MBA
Battery Technologies and Materials Analyst: Byron Capital Markets
1.347.763.1497
jlee@byroncapitalmarkets.com
http://www.byroncapitalmarkets.com/byron/jonathan/
LinkedIn: Jonathan Lee
Johnston-Sequoia Commentary:
"Patience and perseverance have a magical effect by which difficulties disappear & obstacles vanish"
--- John Quincey Adams
As a student of the market I have to say that I am extremely impressed with the chess game that Sichuan Tianqi Lithium Industries Inc. (CH: 002466) ("Tianqi") has played in its pursuit of Talison Lithium Ltd (TSX: TLH). Going head to head with NYSE specialty chemical giant Rockwood Holdings Inc. (NYSE: ROC) (which announced its own unsolicited $724,000,000 all cash bid for TLH back in August) - Tianqi (Talison's largest buyer of Lithium concentrate) quietly acquired 15% of TLH for approximately $6.50 per share. Following this announcement Talison received a non-binding, conditional proposal from Tianqi to acquire all of the Shares of Talison for $7.15 per share on November 19, 2012. Negotiations between Talison and Tianqi resulted in an offer price of C$7.50 per Share. This values TLH at approximately C$848 million on a fully diluted basis.
Tianqi's bid of C$7.50 per Share represents:
A 15% premium to the Rockwood bid of C$6.50; and
A 77% premium to Talison's last closing price of C$4.24 on August 22, 2012, the day prior to the announcement of the Rockwood bid.
To all of our Salares Lithium Inc. (TSX.V: LIT) and Talsion Lithium Ltd. (TSX: TLH) readers and shareholders who stuck with this story - congratulations. This is again, Discovery Investing 101. The Tianqi bid represents approximately a1,671% ROI (557% per year ROI) in the past three years for Salares Lithium Inc. shareholders who held there shares since December 9th, 2009.
I am an advisor of Talison Lithium Ltd. (and formerly of Salares Lithium Inc.) and own shares in the company. As always please do your own due diligence."
Please, do not forget, that we own stocks we are writing about and have position in these companies. We are not providing any investment advice on this blog and there is no solicitation to buy or sell any particular company