World's Largest Automaker's Lead In Lithium Battery Tech Investments
Please Note: Blog posts are not selected, edited or screened by Seeking Alpha editors.
Deep Value, Commodities, Gold
Seeking Alpha Analyst Since 2006
Sufiy is a Seeking Alpha contributor.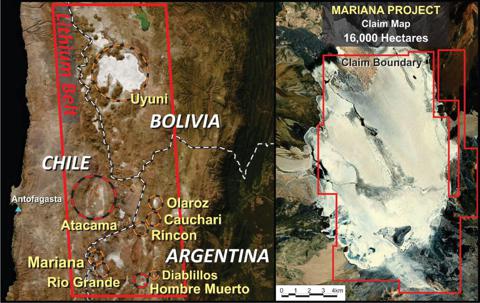 The idea about the Lithium as the strategic commodity for the Next Big Thing - Electric Cars will be making its rounds now in the investment news.
Will Tesla Model S Bring The Life Back To Lithium Miners?
"Now the only time is required for general public to realise that shale oil is the dead end and find out why China and Japan are securing the Lithium supply now. Way Of The Future came out with the great article putting Lithium Big Picture together."
The Motley Fool:
Toyota Motor Corporation (ADR) (TM): Follow the World's Largest Automaker's Lead in Battery Tech Investments
If you've yet to invest in emerging energy

technologies, recent actions by the world's largest automaker in lithium-ion battery development could get you off the fence and into the game.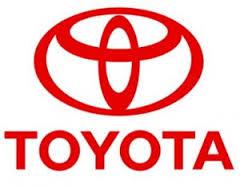 Toyota Motor Corporation (NYSE:TM) announced in May that it plans to expand the manufacture of lithium-ion batteries to six times its current production. The move is a joint effort between Toyota Motors and electronics giant Panasonic. Although Toyota has yet to confirm thestrategy

, most industry experts believe the automaker plans to bring the latest lithium-ion battery technology to its flagship hybrid, the Prius.
Count Tim Esterdahl among them. "The lithium-ion battery is lighter and smaller, which will help increase miles per gallon," points out Esterdahl, in a recent guest blog for Olathe Toyota Parts Center, one of the Internet's largest distributors of Toyota parts. Esterdahl agrees with other forecasters that Toyota is likely to replace the nickel-metal hydride battery currently used in its popular Prius with lithium-ion technology.
Esterdahl points to a report in Nikkei that Toyota Motor

Corporation (NYSE:TM) and Panasonic will build a new production line at a cost of $194 million to manufacture lithium-ion batteries. The six-fold increase equates to about 200,000 units annually.
In making the announcement, Toyota Motor Corporation (NYSE:TM) spokesman Ryo Sakai told Reuters that the joint venture was in response to the growing demand for lithium-ion batteries.
While there has been some indication Toyota Prius sales have plateaued in the U.S., it remains a dominant force and is the top-selling hybrid vehicle worldwide, passing the 3-million mark in sales last month.
"The appeal of hybrids is easy to see with rising gas prices and the prices of hybrids dropping," says Esterdahl. "A new and improved Prius will help Toyota Motor Corporation (NYSE:TM) continue its reign as the top hybrid manufacturer in the world."
New market opportunities
The assumption that Toyota is ramping up production of lithium-ion batteries for use in its Prius may be made a bit fuzzy with Toyota's announcement later the same month that it is also launching a joint venture with a local Chinese company

to produce nickel-metal hydride batteries. But industry chatter is that the nickel-metal hydride batteries will be used not for its current Prius, but for hybrid models Toyota plans to start selling in China in 2015 as part of its effort to make advanced energy cars more affordable there.
The flurry of activity by Toyota Motor Corporation (NYSE:TM) and other automakers comes in anticipation of China's automobile policy being tweaked to include conventional hybrids under its incentives for alternative energy car purchases. Currently, China provides generous subsidies for all-electric vehicles and plug-in hybrids, with only small incentives for conventional hybrid ownership. But that's expected to change later this year.
Lithium-ion batteries have several advantages over nickel metal batteries used in a majority of hybrid cars today, including higher energy and power densities, higher useful capacity, greater charge efficiency, and a longer operating life, among others. Just about every major car manufacturer in the world now has a lithium-ion battery project to tout. This is clear indication of the industry's direction despite what may have appeared as a bit of waffling on Toyota's part with its nickel-metal hydride battery announcement.
Earlier this year, a Frost & Sullivan report estimated that the $11.7 billion lithium-ion battery market seen in 2012 would double by 2016.
Investors should target their lithium-ion battery investment

at the automotive sector. While 64% of the lithium-ion market today is cornered by consumer batteries, the biggest growth area through 2016 is expected to be the vehicle sector. Automotive's share of the lithium-ion battery market is expected to expand from 14% to 25%, a compound annual growth rate, or CAGR, of 37%. The important caveat here, however, is this favorable forecast is based on expected government incentives for electric and hybrid vehicle ownership, particularly in China.
If you are considering investments

in the lithium-ion battery technology arena, here is a quick peek at a few of the major player.
Toyota Motor Corporation (NYSE:TM)
As Japan's largest company

, Toyota boasts a market capitalization just over $200 billion, though its coveted spot as world automotive leader continues to be hotly pursued by both General Motors and Volkswagen. In addition to the Prius, the innovative Toyota also offers hybrid versions of many of its conventional vehicles, including the popular Camry. The company is enjoying a 3% growth rate in North America over last year. Toyota boasts a significant history of growth in earnings per share and net income.
Tesla Motors Inc (NASDAQ:TSLA)
This California-based company has quickly built a strong reputation in the automotive industry, despite limiting itself to manufacture of high-performance electric vehicles. Its ability to do so is due in large part to its advanced lithium-ion battery technology, which allows its models to go an impressive 300 miles per charge, a feat that has other automakers scrambling. Tesla Motors Inc (NASDAQ:TSLA) has a market capitalization of $13.77 billion, and has shown phenomenal growth since the start of the year. Despite this surge, Tesla stock still appears to have upside.
Panasonic
Toyota's new partner in lithium-ion battery manufacture has reported growth of 52% in Tokyo and 32% on the OTC market. Panasonic's heavy involvement in the broader tech sector has helped drive its first-half of 2013, so adding lithium-ion battery technology advances to the mix should work in its favor. The company continues to face stiff competition from rivals in China and South Korea, pushing recent strategies

to eliminate unprofitable product lines with targets of a 50 billion yen net profit for the fiscal year ending March 2014, and 350 billion yen operating profit in two years.
Johnson Controls, Inc. (NYSE:JCI)
Johnson Controls, Inc. (NYSE:JCI) lays claim as the global leader in automotive battery manufacture and saw 17% growth in the first half of 2013. It recently reported third-quarter fiscal year earnings increase of 32% thanks to higher sales across its divisions. Like Panasonic, this company has broader tech interests, but continues a strong focus in lithium-ion battery technology, including a new contract with the U.S. Department of Energy

.
Investing in Battery Technologies
Between 2010 and 2012, light-duty hybrid vehicle registration numbers increased by 34%, while overall vehicle registrations in the U.S. rose less than 3%, according to data compiled by R.L. Polk on behalf of Diesel Technology Forum. These figures suggest that newly registered hybrid vehicles are being purchased to replace existing conventional vehicles, supporting growth in hybrid market share.
Battery technologies will continue to drive advancements in hybrid vehicle performance, supporting continued sales growth of these vehicles. Tying your investments

to companies taking the lead in cutting-edge development of these alternative energy advancements can put you in the driver's seat for reaping the benefits of this growing automobile market niche.
Lori Weaver has no position in any stocks mentioned. The Motley Fool recommends Tesla Motors . The Motley Fool owns shares of Tesla Motors.
The article Follow the World's Largest Automaker's Lead in Battery Tech Investments originally appeared on Fool.com and is written by Lori Weaver.
Lori is a member of The Motley Fool Blog Network -- entries represent the personal opinion of the blogger and are not formally edited."
Seeking Alpha's Disclosure: Past performance is no guarantee of future results. No recommendation or advice is being given as to whether any investment is suitable for a particular investor. Any views or opinions expressed above may not reflect those of Seeking Alpha as a whole. Seeking Alpha is not a licensed securities dealer, broker or US investment adviser or investment bank. Our analysts are third party authors that include both professional investors and individual investors who may not be licensed or certified by any institute or regulatory body.