Watch the vide:
Silver & Gold: Smoking COMEX Gun - Mike Maloney & Grant Williams
We are following Grant Williams here and today would like to share with you his another brilliant forensic work on bullion banks and Gold manipulations.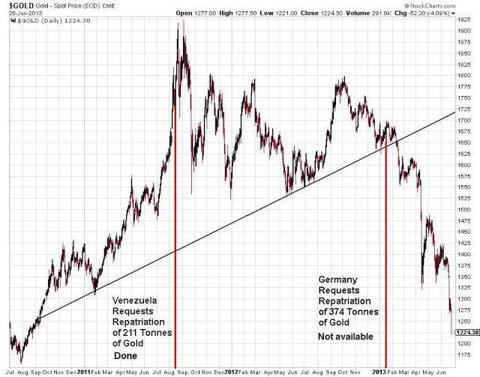 Grant Williams: What If? - Is There Any Gold Left In Those Banks?
"Grant Williams has produced another brilliant presentation, which we would like to share today."
Grant Williams: Understanding Gold - The Gold Price Is NOT The Price of Gold!
"Zero Hedge brings us the brilliant presentation from Grant Williams. This is the video which you should watch and share with everybody. Whether you are the professional trader, investor or just wondering what is going on with the economy, markets and Core Values - you can find the answers here."
Rick Rule On Gold & Resources: "The Stage Is Set For An Absolutely Dramatic Recovery" TNR.v, MUX
"To make this dramatic and pleasant for Survivors picture come true we need just one thing - Pros with the money coming into the market, without them it will always be only the wishful thinking. We can see them coming now."