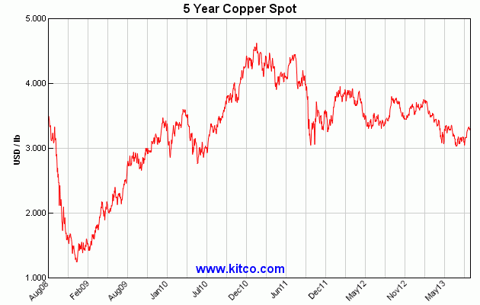 Tekoa Da Silva has published very important article about Don Coxe recent market observations. With all unfolding crises among the BRICS currencies funds are not going to the US dollar any more, but to the Euro. The critical differences between European Central Bank policies and FED's expanding balance sheet are in play here.
His observations about the changing trend in the commodities are extremely important - he is widely followed by the institutional investment community and they can start to reallocate their assets accordingly. The help to the commodities markets came from the places least expected: China reviving growth and Europe coming out of recession.
This move will be highly beneficial for our darlings: McEwen Mining and TNR Gold with world class Los Azules copper deposit unlocking its value.
Rick Rule On Gold & Resources: "The Stage Is Set For An Absolutely Dramatic Recovery" TNR.v, MUX

"Then, suddenly, after a few weeks of the water torture without any direction in the market, selected stocks start to move by 10 - 20 percent a day. Sellers are gone and Pros are picking up the pieces for cents on the dollar value - the new Bull market is born.
To make this dramatic and pleasant for Survivors picture come true we need just one thing - Pros with the money coming into the market, without them it will always be only the wishful thinking. We can see them coming now."
Gold Breakout: Jim Sinclair - The three entities that called the $1900 in gold are back long. GLD, SLV, GDX, MUX, TNR.v
"Now we have the full A Team calling for the New Bull Leg in Gold. Summer doll drums time out is officially over. Gold was over 1400 intraday and Silver is over 24 now. Junior miners are exploding to the upside with McEwen Mining pushing 3 dollar mark. Survived Juniors will show this Fall what is called the ten baggers again."
Bull Market Thinking:
Don Coxe: "The Trend Has Shifted" For Commodities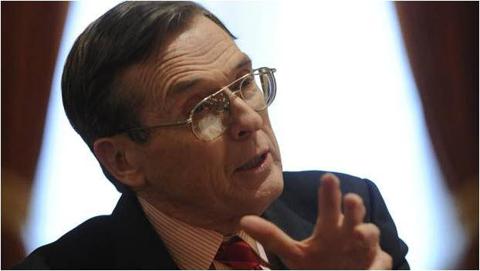 Don Coxe, Chairman of Coxe Advisors LLP, has issued a powerful new weekly review of the global capital markets, entitled, "This Time
When the BRICs Tumble The Euro is the Haven."
In this updated conference call, Don spoke to the returning strength of commodities, the true impetus behind J.P. Morgan exiting the metals warehousing business, and what investors should be doing right now in considering commodities.
Beginning at the 13:30 mark, Don noted that:
"Commodities collectively, are a cyclical bet…the CRB bottomed out in June and is up sharply since then…gold bottomed out at that time and it's moved up to a pretty good level…$1391 doesn't sound as good as to compared to where it was a year ago, but once again-the trend has shifted."
"Commodities are demonstrating that there is new strength, and then we see the tremendous change in China's imports of commodities, a record level of import in July of iron ore. We've seen the leap in the price of copper, and one of the things that is helping the commodity situation…is that JP Morgan has been forced by governments, the CFTC, and by the supervisors in Washington, to get out of operating their metals warehouses. The reason they did [so] was not because of ideology, but because so many congressman were being contacted by their constituents, who said 'We cannot get the metals from the Morgan warehouses-they own these warehouses, we can't even get aluminum,' which is the one that has the biggest inventories of all time, [but] they tell us nine-months delay for delivery."
"So [what] you should be doing now…I believe that you should certainly be increasing your exposure to the good commodity stocks…if you believe in stronger economic growth, and you're not fooled by the fact that these emerging markets right now are having trouble adjusting."
"China is once again coming through this pretty unscathed, and that means that you've got a great source of stability-and of course you've got a new player, which is the oldest of old players, Japan, to the plus side."
"So it's a time where you can have a greater confidence level in demand for basic materials."
-
Editor's Note: Don Coxe may be launching a subscription service soon. His conference calls and market comments are currently all free, and available at the website link below. So this is a fantastic opportunity to hear and learn from Don every week-which may not be here for very long. Please take advantage of it.
To learn more about Don Coxe (and to follow his regular work) visit: CoxeAdvisors.com"