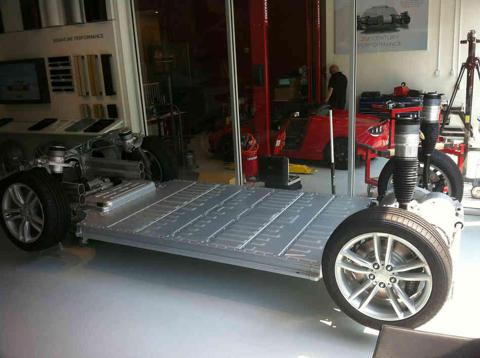 Catalyst for the lithium junior miners will come with the realisation that electric cars are here to stay and they will become the mainstream of auto-production in the nearest future.
Powered by Lithium: Elon Musk: Electric Cars Majority Sold in 10 Years TSLA

"Elon Musk is very bold with his predictions and people should listen now. Every single new Tesla Model S is proving his point. Tesla Model S is driving the electric revolution now and Tesla Gen 3 Model for mass market will be the game changer for electric cars."
Global demand for lithium expected to rise significantly LIT, ILC.v, TNR.v, RM.v

"Euro Pacific Canada has produced the very interesting report Lithium Industry - A Strategic Energy Metal, we can expect now the push of Lithium Investment story into the market place on the back of Tesla Model S success in the market place. International Lithium is mentioned as well with its strategic partner from China Ganfeng Lithium in the report."
GreenCarReports:
Will Tesla Alone Double Global Demand For Its Battery Cells?
"Tesla is on a roll right now, with 14,000 of its all-electric Model S luxury

sedan on the road and its stock at record highs.
If it achieves its planned production levels--21,000 cars this year, perhaps 40,000 by 2015--its voracious appetite for lithium-ion battery cells will only increase.
The massive scale of cell purchases by Tesla Motors

[NSDQ:TSLA] has already boosted global production levels.
It may soon use as many '18650' lithium-ion cells itself as the entire industry produced before the Model S went into production a year ago.
But ensuring adequate battery supplies in sufficient time to expand car

production is absolutely key to continuing Tesla's growth. More..."