Watch the video:
Peter Schiff On Gold Catalyst: Janet Yellen Exposed Part 2 - The Truth Behind the Myth GLD, MUX, TNR.v, GDX
Market is already reacting to Janet Yellen's appointment to the FED chair - US Dollar is solidly below crucial 80.00 level and Gold and Silver are in breakout stage this week.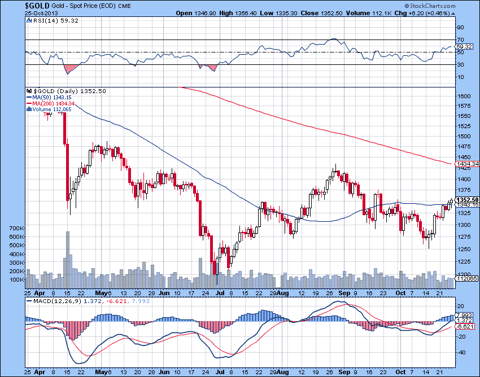 Gold COMEX Claims Per Deliverable Ounce Rises Above 55 at These Prices GLD, MUX, TNR.v, GDX

"Jesse reports about the ongoing Game of Musical Chairs in the Western Fractional Reserve Gold System with manipulated LBMA and COMEX Gold markets. With China taking now all physical delivery from the system the entire Western Gold market is under enormous pressure.
We found it very positive that with more unleashed attacks on Gold - in order to redeem physical Gold from GLD ETF holdings - it is more and more difficult for Gold market manipulators to keep it under $1300. Physical demand is pushing the price right back up. Goldman Sachs clients are not doing very well if they Sold their gold below $1300 following the House Gold Sell Call. This week we had a very impressive breakout in Gold, Silver and Gold & Silver mining stocks."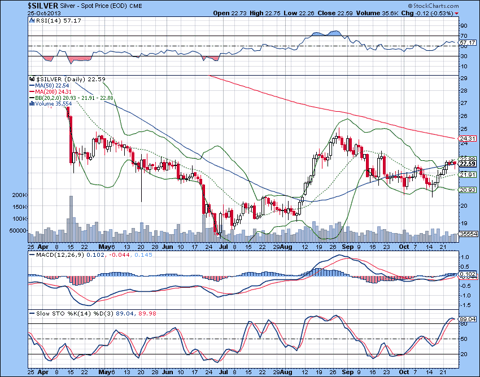 Peter Schiff On Gold Catalyst: Janet Yellen Exposed - The Truth Behind the Myth GLD, MUX, TNR.v, GDX
"Peter Schiff separates truth from the mass media hype about Janet Yellen's real track record. As we have discussed before, her core beliefs are even more neo-keynesian than those of Ben Bernanke. The new play book for the FED is written by Michael Woodford and it will be even more fundamentally positive for the Gold. We can expect continuation of "pro-growth policies" with very little regard for the created bubbles along the way.
Peter was right about the Housing Bubble in 2006, he was right about the "Tapering" in September, what will happen if he is right again with his Call on Gold? We will provide his discussion on Gold and our entry on Michael Woodford to dig it out more for interested."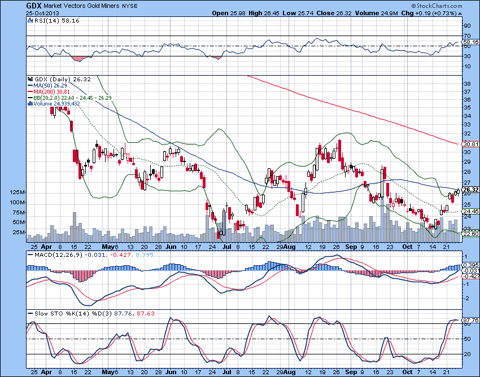 Ryan Puplava: Gone Fishing For Basic Materials GLD, MUX, TNR.v, LCC.v, ILC.v, Cu
"Ryan Puplava has written a very good article on sector rotation and its timing. It is time for the investors crowd to move into Basic Materials sector, which is still lagging the performance of other high flying stocks. His observations are confirmed by the breakout this week in Gold and Silver markets. Don Coxe was talking about turn around in commodities in August and FCX has never looked back on the cart below.
Chinese groups bidding now for Las Bambas copper project in Peru shows the real state of the market, when China implements its long term state level to securestrategic commodities for its growth and diversify from US Dollar denominated assets."