Watch the video:
Mike Maloney: The Biggest Scam In The History Of Mankind - Hidden Secrets of Money 4 GLD, MUX, TNR.v, GDX
Finally, in this episode everything comes together and Mike Maloney presents The Federal Reserve System in all its glory. With over 1 million views only on this YouTube channel the information is going out now. Mike Maloney has made the great job - everything is explained in crystal clear terms and now you can start move forward and understand why FED is as "Federal" as Federal Express and who owns it, why there is ongoing manipulation of Gold and Silver and nobody can be held accountable for it and what will happen next with QE and Taper.
China, India, Turkey and Thailand Buying Record Amount of Gold - What Do They Know The Others Don't? GLD, MUX, TNR.v, GDX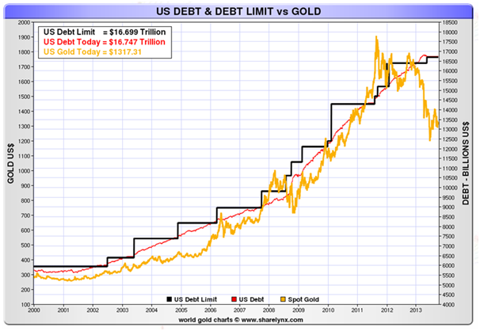 "These two charts present the big picture in Gold Supply and Demand the best. When Central Banks are distorting the markets by suppressing the Gold price the increased Demand is overwhelming the diminishing Supply. The Game of Musical Chairs in Fractional Reserve Gold System continues, but it is very close to its logical conclusion with COMEX deliverable Gold being leveraged of 59 times at least."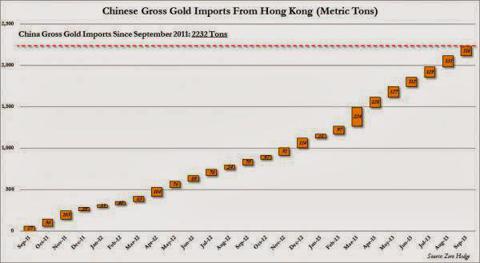 Peter Schiff: With ECB Rate Cut FED Has More Room To Increase QE Now GLD, MUX, TNR.v, GDX, SLV

"Peter Schiff warns everybody: do not be fooled by all this Taper talk, the moment FED removes the QE we are going in recession. ECB Rate Cut gives more room for FED to increase QE now.
The action in Gold and Gold miners will be the very good indicator of the real state of the financial markets. Any discussions will stay only the words without money flowing into the sector. China is buying record amount of Gold this year and now you can add countries like Thailand and Turkey into the mix as well. Thailand's biggest domestic gold importer expects to more than double purchases this year to 200 t from 92 t last year. Turkey's gold imports have doubled this year and purchases have reached already 251.4 t from January - the biggest tonnage increase since at least 1995, according to ZeroHedge.
What do they know the others don't? The real situation with Gold at the Central Banks being leased out or Record Low COMEX inventories?"
Mike Maloney: Silver & Gold - Hidden Secrets Of Money 3 - Dollar Crisis To Golden Opportunity. GDX, MUX, TNR.v
How China Can Cause The Death Of The Dollar And The Entire U.S. Financial System GLD, MUX, TNR.v, GDX
"Michael Snyder provides a very good summary on the ongoing state level plan by China to diversify its US Dollar denominated reserves and prepare for the End of US Dollar as The Reserve Currency of Choice."