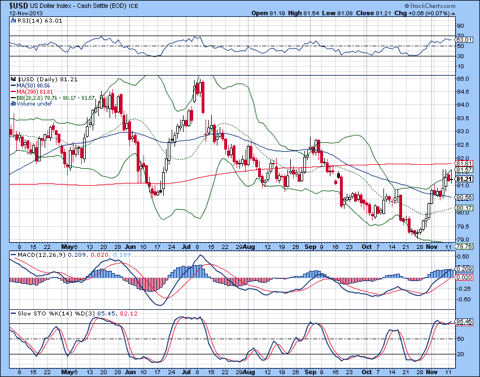 We have quite an interesting print in US Dollar today - with all Taper assured talk from both side of the FED's mouth, US Dollar has ended with a big hesitation question mark. We do not know what to take here with all ongoing market manipulation, but would like to point it out and will be watching this week action in USD very closely.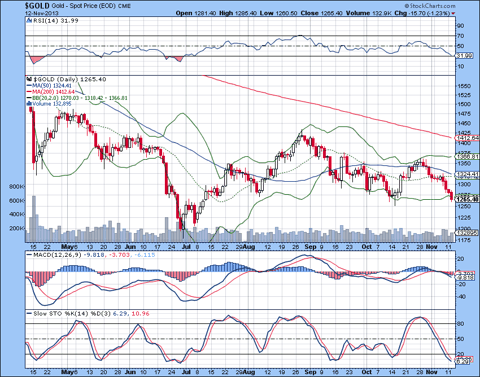 Action in USD will be crucial for the Gold direction. We can expect another Gold hit and run accident around DC area with Janet Yellen going for nomination. Gold miners are showing diversion for the second day after Friday, even if today it was not so strong.
Gold Miners Are Ready For A Launch GLD, MUX, TNR.v, GDX, RGLD

"We have the very interesting action today in Gold and Gold Miners. With Gold hammered down on the bad news for the sector: "very strong payroll numbers" - which should imply Taper Impulsive Disorder again - Gold miners refused to sell off and made the reversal with many names closing Up for the day. It will be important this time to see for how long Gold will stay below $1300 again. This kind of diversion in Gold and Gold Miners is the very good sign, when Gold Miners are leading the Gold prices Up."
FED Chronicles - Andrew Huszar: Confessions of a Quantitative Easer
"We have a lot of very interesting developments these days: Gold Market Manipulations are almost in the headlines and the FED is more and more presented in its all glory. It is interesting to note that this article is published in WSJ and just before Janet Yellen nomination."