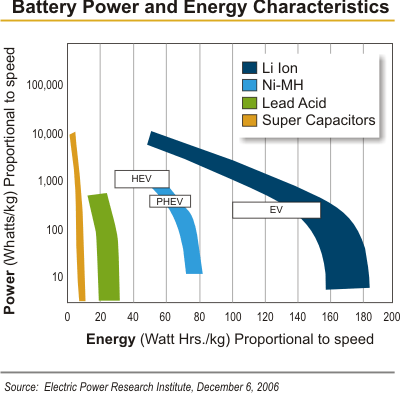 26 Billion Lithium Battery market sounds quite impressive, but stakes are much higher in this game. On the chart below you can see the estimated Trillion dollar industries which are being disrupted by the Lithium Technology. China is moving very fast now to built its own
Vertically Integrated Lithium Batteries Supply Chain.
Strategic Partner, Ganfeng Lithium, Receives Approval to Purchase Interest in International Lithium's Mariana Brine Project, Argentina ILC.v TNR.v
Powered By Lithium: Electric Car Sales In March - Nissan Leaf Has Best March Ever TSLA ILC.v TNR.v LIT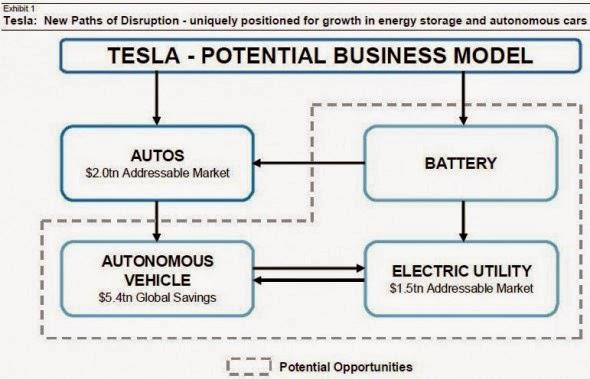 "Electric Cars are gaining their market share, Nissan Leaf is the best selling Electric Car in the world now by numbers and we are anxious to see how the sales will go with BMW i3, Denza - Shenzhen BYD Daimler New Technology Company, and Tesla Model E in the future. Industry insiders are staring at the Morgan Stanley's chart above with trillion dollars markets disruption opportunities and are getting ready to the exponential growth in the adaptation rate for Electric Cars and building Vertically Integrated Lithium Batteries Supply Chain."
Elon Musk: Tesla Lithium Gigafactory Will Make Batteries With 400 Miles Range For Tesla Model S TSLA ILC.v TNR.v

"Eon Musk confirms another very important outcome of his Tesla Gigafactory plan. It will not only reduce the cost of existing batteries by 30% and allow Tesla Model E launch with 200 miles range and price tag of 35k, but also Tesla Model S and X can get the better quality Lithium Battery packs for up to 400 miles range. Once "affordable" Electric Car can go over 300 miles range the Electric Revolution will be happening for real. Will Elon Musk not only Occupy Mars, but save billions of lives in China and India on the way?"
Smart Planet:
A $26 billion lithium-ion battery market for EVs is coming soon
New projections from Navigant Research show that the market for lithium-ion batteries made for electric cars will grow substantially over the next decade.
According to the report, revenue from lithium-ion batteries for electric vehicles will reach $6 billion this year, but by 2023 annual revenues will surpass $26 billion.
"The shift to lithium ion represents a major endorsement of the ability of this chemistry to perform consistently in an automotive environment," said David Alexander, senior research analyst with Navigant Research, in a statement. "Most of the major automakers have introduced battery electric vehicle (BEV) and plug-in hybrid electric vehicle (PHEV) models in the last two years, almost all of which use lithium ion batteries for onboard energy storage."
But while the industry seems to be moving toward lithium-ion batteries, one company could play a huge role in the growth of the market. That company is Tesla Motors. It has announced plansto build a multi-billion dollar factory that Tesla believes will produce more lithium-ion batteries in one year by 2020 than the entire world produced in all of 2013.
And earlier this week German automaker Daimler AG bolstered its investment in lithium-ion batteries by acquiring lithium-ion battery cell maker Li-Tec Battery GmbH.
Last month, three major players in the lithium-ion field announced a joint venture with a goal of doubling energy capacity in batteries for EVs.
But not everyone is banking on lithium-ion for their EV batteries. Kia says it has chosen lead-carbon over lithium-ion batteries for "mild hybrid" cars that use a small electric battery."