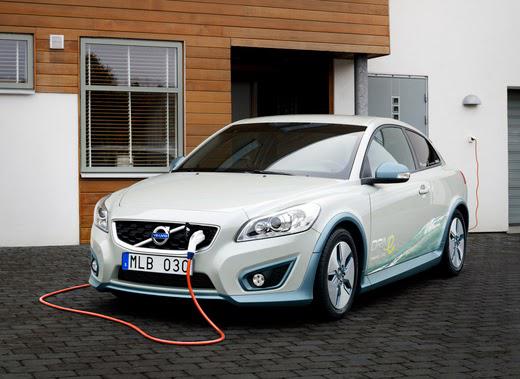 Now Volvo, owned by Chinese Geely, joins the club of auto-makers salivating about the opportunity presented in the largest auto-market in the world with the chocking on the highest rate of air pollution population. All auto majors are in and betting on theWar Against Pollution announced by China. Volvo joins Daimler, BMW,Volkswagen, Audi, Saab and even out-of-the-bankruptcy Fisker to fight pollution and make urban mobility still possible in China.
Elon Musk has added to the fire today with Beijing Auto Show flirting with Electric Cars represented by all major auto-makers: he is planning to produce Tesla Model S in China in 3 years time. We will make a separate entry about it.
China runs now the state level plan to build the Vertically Integrated Lithium Business to secure the strategic commodities like Lithium and take over the large market share in Lithium Batteries.
International Lithium: Moving Forward With Strategic Partner Ganfeng Lithium ILC.v TNR.v LIT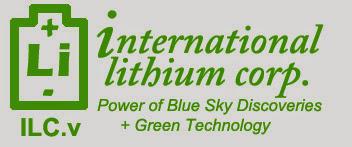 International Lithium has issued the newsletter covering the latest transactions with its strategic partner Ganfeng Lithium from China.
International Lithium: Ganfeng Lithium Is Halted Pending Major Acquisition ILC.v TNR.v LIT TSLA KNDI

"We are following International Lithium here with its strategic partner from China Ganfeng Lithium. Elon Musk with his Tesla Gigafactory has brought a lot of attention to the Lithium strategic commodity story and Asian companies are coming into the spotlight as well now. LG Chem is talking about building major Lithium battery plant in China and Lithium Materials Industry is getting the green light from the Chinese government in its efforts to curb the horrible pollution.
"Kirill Klip, president of International Lithium (TSXV:ILC), views the announcement of Tesla's Gigafactory as a "groundbreaking development."

Tesla "brought attention to what Elon Musk has accomplished," Klip told Lithium Investing News. "He showed to everyone that electric cars are not toys anymore - they are for real."
International Lithium's Strategic Partner, Ganfeng Lithium, Takes Large Stake in Mariana and a $10 million Option on the Blackstairs Projects ILC.v TNR.v LIT

"Mar 19, 2014 (ACCESSWIRE via COMTEX) -- Vancouver, B.C. / ACCESSWIRE / March - 2014 / International Lithium Corp. (the "Company" or "ILC") announces several major transactions with strategic partner GFL International Co., Ltd. ("Ganfeng Lithium" or "GFL")."
Global Times:
Li Shufu: Geely and Volvo will join hands to develop electric cars
Geely and Volvo are discussing on the establishment of a joint R&D institution of the electric drive system and manufacturing company so as to gain ground in the future new energy automobile market, Chairman of Geely Holding Group Li Shufu disclosed recently.
"Although there isn't a timetable for the era of pure electric cars yet, the orientation is quite clear," said Li Shufu. Geely and Volvo will make large-scale investments in the research, development and manufacturing of electric drive system for automobiles, so as to embrace the arrival of the new energy vehicles era.
As a matter of fact, dating back to a long time ago, Geely and Volvo have conducted cooperation in the field of new energy cars. The EC7 pure electric car, the model that Geely is preparing to launch onto the market, also contains technical resources from Volvo's electric automobile technology.
It is said that Geely has invested more than 1 billion yuan in the research and development of new energy cars, especially in its international cooperation and the integration of international advanced technical resources. This enables Geely to make a great substantial progress over the past few years in the research and development of new car models for energy conservation and new energy. As a result, the technical reserves have been basically accomplished.
Recently, Geely Automobile has also purchased Emerald, a British manufacturer of electric vehicles, continuing its efforts to integrate global resources to strengthen the research and development of new energy automobiles.
Li Shufu believes that the cooperation between Geely and Volvo within the same group is essential for the future development of both sides. Under the framework of new ownership, Volvo has been running for nearly four years. As the first transformation plan of 11 billion dollars investment is yielding results, a series of new models will be released soon. The R&D center in Sweden jointly established by Geely and Volvo has officially started its operation, and both sides will research and develop the fundamental structural module together.
After acquiring Volvo, Geely Holding Group has adjusted its global development strategy and set up a brand relationship as "Geely is Geely, Volvo is Volvo". Geely is a mass-market car brand, while Volvo is a luxury one. "The relationship between Geely and Volvo is just like two brothers rather than father and son, but they both belong to the Geely Holding Group. Like other automobile companies in the world, the two brands are trying their utmost to seek more cooperation," Li Shufu said."