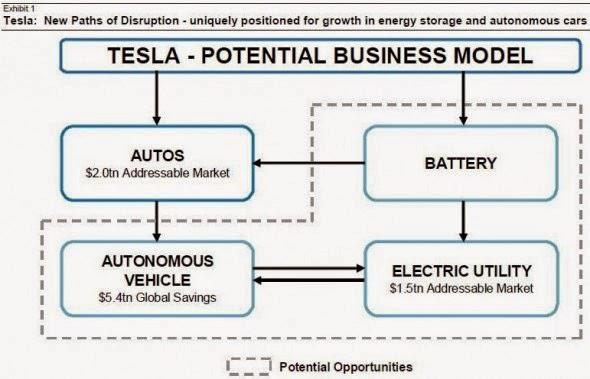 Now Elon Musk confirms his plans to build Tesla Model S in China. As we have discussed before, his plans with Gigafactory for Lithium Batteries and this entry into the largest auto-market in the world with Tesla Model S will be the major bifurcation point for the Lithium Industry. First Tesla Model S are being delivered in China as well now.
Powered By Lithium: Li Shufu - Geely And Volvo Will Join Hands To Develop Electric Cars ILC.v TNR.v LIT

"Now Volvo, owned by Chinese Geely, joins the club of auto-makers salivating about the opportunity presented in the largest auto-market in the world with the chocking on the highest rate of air pollution population. All auto majors are in and betting on theWar Against Pollution announced by China. Volvo joins Daimler, BMW,Volkswagen, Audi, Saab and even out-of-the-bankruptcy Fisker to fight pollution and make urban mobility still possible in China.
Elon Musk has added to the fire today with Beijing Auto Show flirting with Electric Cars represented by all major auto-makers: he is planning to produce Tesla Model S in China in 3 years time. We will make a separate entry about it.
China runs now the state level plan to build the Vertically Integrated Lithium Business to secure the strategic commodities like Lithium and take over the large market share in Lithium Batteries."
International Lithium: Moving Forward With Strategic Partner Ganfeng Lithium ILC.v TNR.v LIT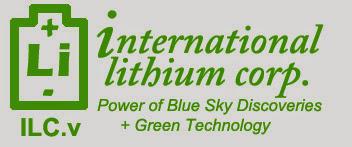 International Lithium has issued the newsletter covering the latest transactions with its strategic partner Ganfeng Lithium from China.
International Lithium: Ganfeng Lithium Is Halted Pending Major Acquisition ILC.v TNR.v LIT TSLA KNDI

"We are following International Lithium here with its strategic partner from China Ganfeng Lithium. Elon Musk with his Tesla Gigafactory has brought a lot of attention to the Lithium strategic commodity story and Asian companies are coming into the spotlight as well now. LG Chem is talking about building major Lithium battery plant in China and Lithium Materials Industry is getting the green light from the Chinese government in its efforts to curb the horrible pollution.
"Kirill Klip, president of International Lithium (TSXV:ILC), views the announcement of Tesla's Gigafactory as a "groundbreaking development."

Tesla "brought attention to what Elon Musk has accomplished," Klip told Lithium Investing News. "He showed to everyone that electric cars are not toys anymore - they are for real."
International Lithium's Strategic Partner, Ganfeng Lithium, Takes Large Stake in Mariana and a $10 million Option on the Blackstairs Projects ILC.v TNR.v LIT

"Mar 19, 2014 (ACCESSWIRE via COMTEX) -- Vancouver, B.C. / ACCESSWIRE / March - 2014 / International Lithium Corp. (the "Company" or "ILC") announces several major transactions with strategic partner GFL International Co., Ltd. ("Ganfeng Lithium" or "GFL")."
Venture Beat:
Tesla to build electric cars, battery-charging network in China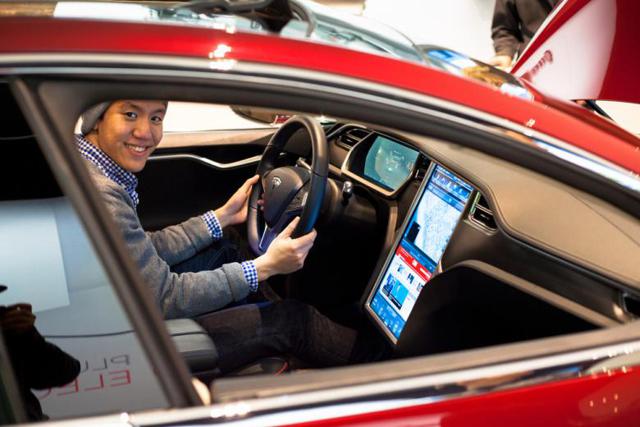 Above: Another happy-looking Tesla driver.
Image Credit: Jonathan Chen
We've expected it for some time, but now it's been confirmed: Tesla will build electric cars in China in the next three to four years.
While Chinese production won't replace the company's facilities in the U.S, it will give Tesla a foothold in an ever-growing market-and help it avoid China's hefty 25 percent import tariff.
According to Bloomberg, Tesla's plans also include building a network of battery charging stations in the country-both Tesla's dedicated Supercharger stations and others too.
Tesla CEO Elon Musk described China as "very important" to the future of the company, speaking at a conference in Beijing.
He said Tesla will make a "big investment" in the country in terms of charging infrastructure, but also expects to make cars in China in the next three to four years.
---
See also: Tesla CEO Elon Musk visits China amid consumer complaints
---
The move is likely to involve a joint-venture with a Chinese automaker to avoid punitive duties-just as Audi, BMW, Mercedes, Jaguar-Land Rover and several other automakers do (or plan to do) to avoid the country's heavy tax penalties.
Sales of the Model S electric sedan will begin in China next week. Tesla is applying an unusual pricing strategy in the country, refusing to charge more than the car's U.S. price plus import and sales taxes, and shipping costs-unlike many other automakers, who often add a premium.
Musk believes it's important that Tesla offers its customers good value for money. "I don't think ripping off customers is a good long-term strategy," he told Bloombergback in January.
The car's $121,000 Chinese price tag will actually make the car a great deal more affordable than many conventionally-fueled rivals-likely making China one of Tesla's biggest markets.
Despite Tesla's confidence, the company is still unlikely to have it easy.
Electric cars have been a hard sell in China so far, with only 17,600 plug-in vehicles in total finding homes there last year.
Incentives are relatively high, but the high price of electric vehicles is still dissuading many customers. Charging infrastructure is also an issue, in a country where millions live in high-rise city dwellings with no easy access to charging facilities.
Musk is hoping the Model S will qualify for Chinese subsidies, though its higher market segment means price and charging access may not be as much of an issue as it is for lower-end vehicles.
Either way, Chinese production and Tesla's efforts to improve charging infrastructure should both play in the company's favor. The next few years could be interesting ones indeed for Tesla.
This story originally appeared on Green Car Reports."