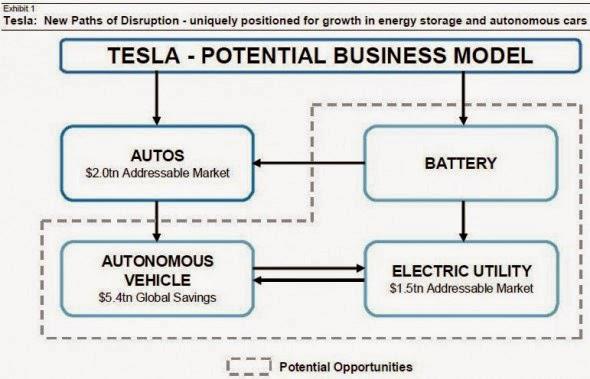 Elon Musk is very serious to bring disruption not only to the auto makers, but to shake up a few Trillion dollar industries along the way.
Powered By Lithium: Why Build a Gigafactory? The Numbers Behind Tesla's Wild Plans TSLA ILC.v TNR.v LIT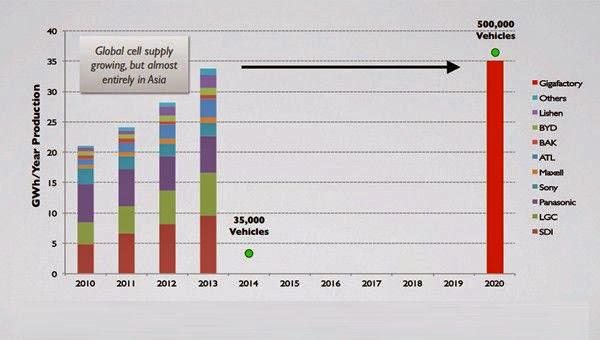 Elon Musk: Tesla Lithium Gigafactory Will Make Batteries With 400 Miles Range For Tesla Model S TSLA ILC.v TNR.v

"Eon Musk confirms another very important outcome of his Tesla Gigafactory plan. It will not only reduce the cost of existing batteries by 30% and allow Tesla Model E launch with 200 miles range and price tag of 35k, but also Tesla Model S and X can get the better quality Lithium Battery packs for up to 400 miles range. Once "affordable" Electric Car can go over 300 miles range the Electric Revolution will be happening for real. Will Elon Musk not only Occupy Mars, but save billions of lives in China and India on the way?"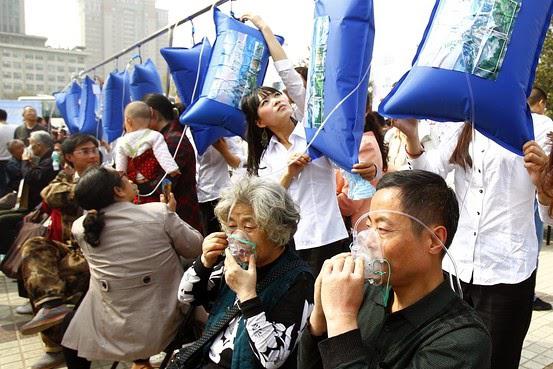 "Tesla Gigafactory news is making its rounds and igniting the interest in the junior mining investment community from Lithium to Graphite plays and even to Cobalt investment ideas. Among a lot of wannabes will be a few solid stories you have to dig out. Not everybody will be able to develop even the very promising projects - you need Capital and Expertise first. After that you will have to find the End Users among Lithium Materials Producers, like Ganfeng Lithium to integrate your supply. Elon Musk with Tesla Gigafactory sends the most important message now that Electric Cars are here to stay, volume will bring crucial improvement in Lithium Technology and will allow to reduce the cost of Batteries making the mass market for Electric Cars reality in a few years. Future is happening now.
This move from Tesla Motors, followed now by Daimler and LG Chem, is stressing out one more time the importance of Vertically Integrated Lithium Batteries Supply Chain in the eyes of major automakers. We are following one such business in the making here with Ganfeng Lithium from China and International Lithium from Canada and will provide a few links for you to study it."
International Lithium: Moving Forward With Strategic Partner Ganfeng Lithium ILC.v TNR.v LIT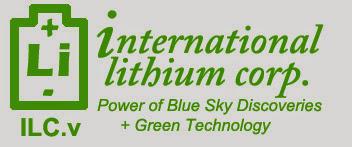 International Lithium has issued the newsletter covering the latest transactions with its strategic partner Ganfeng Lithium from China.
International Lithium: Ganfeng Lithium Is Halted Pending Major Acquisition ILC.v TNR.v LIT TSLA KNDI

"We are following International Lithium here with its strategic partner from China Ganfeng Lithium. Elon Musk with his Tesla Gigafactory has brought a lot of attention to the Lithium strategic commodity story and Asian companies are coming into the spotlight as well now. LG Chem is talking about building major Lithium battery plant in China and Lithium Materials Industry is getting the green light from the Chinese government in its efforts to curb the horrible pollution.
"Kirill Klip, president of International Lithium (TSXV:ILC), views the announcement of Tesla's Gigafactory as a "groundbreaking development."

Tesla "brought attention to what Elon Musk has accomplished," Klip told Lithium Investing News. "He showed to everyone that electric cars are not toys anymore - they are for real."
International Lithium's Strategic Partner, Ganfeng Lithium, Takes Large Stake in Mariana and a $10 million Option on the Blackstairs Projects ILC.v TNR.v LIT

"Mar 19, 2014 (ACCESSWIRE via COMTEX) -- Vancouver, B.C. / ACCESSWIRE / March - 2014 / International Lithium Corp. (the "Company" or "ILC") announces several major transactions with strategic partner GFL International Co., Ltd. ("Ganfeng Lithium" or "GFL")."
Yahoo Finance:
By Katie Fehrenbacher | Gigaom
Tesla is zooming ahead with its massive battery factory
Electric car maker Tesla is racing toward building the world's largest factory for lithium ion batteries. In the company's earnings call on Wednesday, Tesla CEO Elon Musk said that Tesla plans to break ground on the factory in a still undetermined location as early as next month.
In an unusual style, Tesla actually plans to break ground on at least two sites (maybe even three) in parallel until it ultimately chooses one. The list has been narrowed down to a handful of states in the southwest including Nevada, Arizona, New Mexico and Texas (that list also now includes California). Musk said Tesla would break ground on the second site a couple months after the first one.
Why such a big rush? Tesla needs the battery factory to be able to produce enough batteries for 500,000 electric cars by 2020, including for Tesla's third-generation lower cost electric car. If the factory isn't ramped up at the same time as the ramp up of its third-gen car, it would be a big problem for Tesla.
Production of Tesla's cars is already constrained by battery supply. Tesla buys small-format lithium-ion batteries from Panasonic, and thousands of batteries are used in each Model S battery pack. On the earnings call this week Musk said that battery supply would constrain Model S production in the second quarter of this year, but would be relieved in the third quarter of this year.
Worries about how battery constraints would hurt the development of the third-gen car are why Tesla is racing forward with the factory so fast and breaking ground on multiple locations. It's a delicate dance of product launch and supply.
Tesla's CTO JB Straubel said on the earnings call that every one month delay in the third-gen car due to battery supply constraints "is far more expensive for us than the incremental costs that we may incur up front to kick off two sites at one-time." Musk said:
If we don't have the Gigafactory online when we have the vehicle capacity online, we will actually be in deep trouble, because we'll have all the equipment and tooling and people for making cars, but not be able to produce the battery packs.
Having to move so fast on such an unprecedented factory - the factory is supposed to double the current entire world's lithium ion battery production - will be difficult and will take a lot of swift and creative thinking on Tesla's part. Tesla already has an idea of how it would operate.
The battery factory will be like "an industrial park under one roof," said Musk on the call. Panasonic will likely produce the battery cells in the factory (Tesla now has a signed letter of intent from Panasonic), and then other companies would work in the factory and produce the anode, cathode, separators, and feed them to Panasonic. Tesla would produce the battery packs and be the landlord, said Musk.
California is now a contender for the location of the battery factory, but Musk said California is an "improbable" choice. That's because the state requires a lengthy process for approval of construction on new sites, and Tesla needs to act quickly."