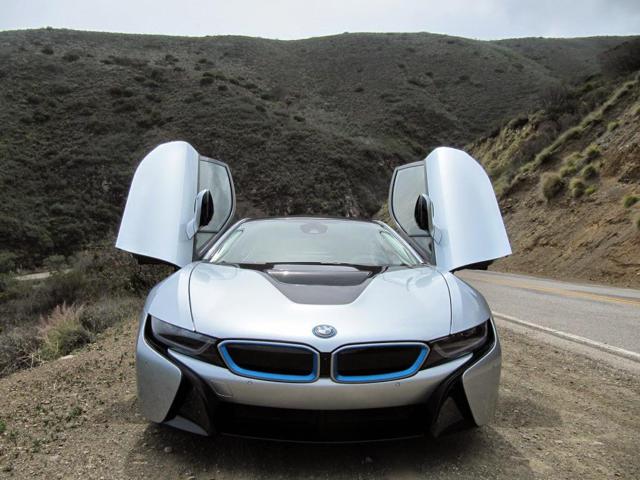 Kirill Klip.:
Lithium Rush: First BMW i8 in US sells for $825,000.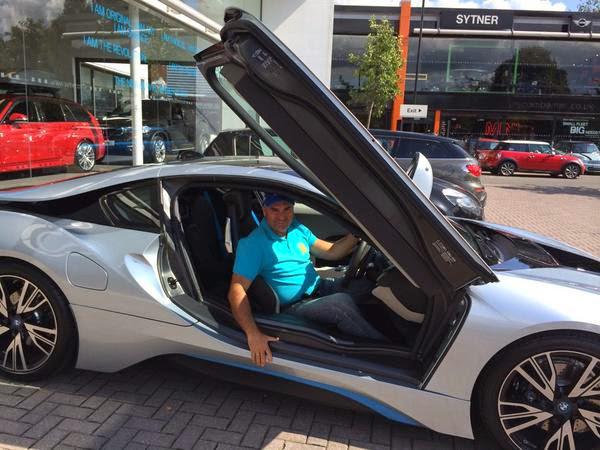 Some people are already getting the Lithium exposure over excitement, judging by the lofty price paid for that BMW i8. I have just driven one thanks to Marcus Bateman from BMW I certified dealer at Sytner High Wycombe, UK. He will make the better deal for you! Just mention International Lithium to him.
The BMW i8 is like a fighter jet on the road with the perfect handling and it is totally silent in full electric mode, but with enough torque for all road conditions. For the real fun you can switch on the engine to feel the sport part of this super car. In my personal opinion, collaboration with Tesla can make BMW i8 even better - provide much longer full electric range and make the engine just for your Range Anxiety control, but switched off most of the time!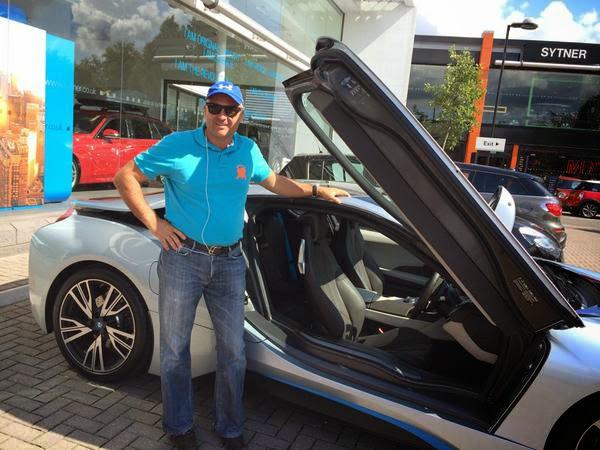 China Rolls Out Welcome Mat for Electric Cars: Ganfeng Lithium Partners with International Lithium in Argentina and Ireland.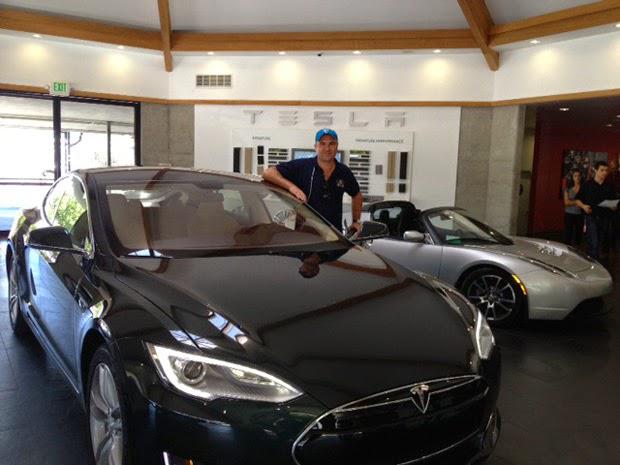 AutoBlogGreen:
First BMW i8 in US sells for $825,000
"Here are some numbers. The standard BMW i8 starts at starts at $135,700. The first i8 in the US was auctioned off at the Pebble Beach Concours d'Elegance this past weekend and the auctioneers, Gooding & Company, said before the gavel was lifted the fist time that they expected the i8 with unique Frozen Grey Metallic and other upgrades to raise between $150,000 and $200,000 for the Pebble Beach Company Foundation. Turns out, the car eventually sold for $825,000 to an unnamed buyer.

Along with the honor of having the first i8 on these shores, the special plug-in hybrid comes with Dalbergia Brown leather upholstery, a set of Louis Vuitton luggage and something called a "professional edition" charging station along with laser headlights (subject to regulator approval). A number of other i8s were delivered to a few wealthy car shoppers who managed to make their way to Pebble Beach over the weekend, including automotive guru Roger Penske and Nest CEO Tony Fadell. The special edition was presented at the auction by Jay Leno and BMW North America president and CEO, Ludwig Willisch. You can't put a price on that. Just kidding. You can, and it's apparently $825,000. AutoBlogGreen."
Please Note our Legal Disclaimer on the Blog, including, but Not limited to:

There are NO Qualified Persons among the authors of this blog as it is defined by NI 43-101, we were NOT able to verify and check any provided information in the articles, news releases or on the links embedded on this blog; you must NOT rely in any sense on any of this information in order to make any resource or value calculation, or attribute any particular value or Price Target to any discussed securities.
We Do Not own any content in the third parties' articles, news releases, videos or on the links embedded on this blog; any opinions - including, but not limited to the resource estimations, valuations, target prices and particular recommendations on any securities expressed there - are subject to the disclosure provided by those third parties and are NOT verified, approved or endorsed by the authors of this blog in any way.
Please, do not forget, that we own stocks we are writing about and have position in these companies. We are not providing any investment advice on this blog and there is no solicitation to buy or sell any particular company.