Lithium Rush: The Art Of War In The Markets: China Getting Ready For 5 Million Electric Cars By 2020
Please Note: Blog posts are not selected, edited or screened by Seeking Alpha editors.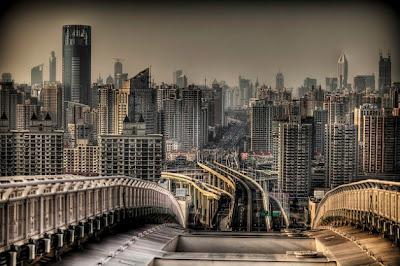 Powered by Lithium: McKinsey & Co.: China May Still Become A Global Leader In The Electric Vehicle Industry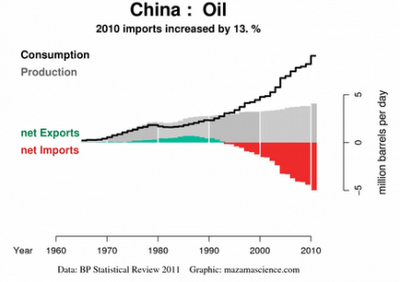 "China knows too well the real price of Oil. All recent data points out that the spare capacity in Oil production is running dangerously low and any decreased demand from the developed world was immediately substituted by the rising demand from emerging economies."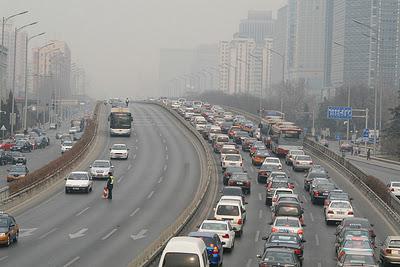 China has the money, political will and the technology to leapfrog into the post carbon world. Oil is the geopolitical issue already and it will define the sharp edge between the state of War and Peace in the nearest future. As one very wise and honest person has put it: "How to stop wars and terrorism? - Stop using Oil." We will paraphrase it here: How to Survive? - Stop using Oil - at least for transportation.
Electric Cars produce the one life time opportunity for China now - do not get us wrong, not everything is driven by the ancient wisdom of "The Art Of War", but just look at what people are doing and not what they are talking about. It is the most apparent situation in the strategic commodities markets - Rare Earths are already controlled by China, Graphite is under the siege and Lithium is the next frontier. Despite all noise in the media, China is steadily implementing its 12th Five Year Plan - to build the new strategic industry based on Electric Cars.
We hope, that China is transforming "The Art Of War" into the Art Of Survival for the benefit of all, but the Western world which is teared apart by the latest financial structural crisis is falling dangerously behind now.
Lithium charge: Beijing to waive license plate lottery for electric vehicles
"All our estimations about the Electric Cars and their adoption rates will be proven wrong in the end. It have happened with all technology, we can not really predict the future here. We can only estimate the trend. And here is another reason to move to Electrification of our transportation - Clean Air. When you have it - you never need it. Just the look at the picture from Beijing tells you why China is so anxious to move fast in the electric cars space. Question is not only about survival economically in the Peak Oil environment, but about surviving physically in our mega cities and China will have majority of them on its soil very soon."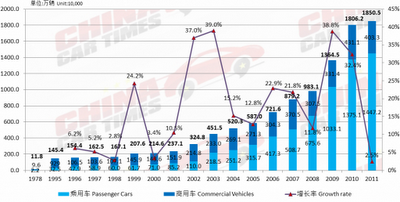 Clean Air and Electric Cars: Traffic pollution kills 5,000 a year in UK - Exhaust fumes are twice as deadly as roads

"We are talking a lot about the economic benefits of electric cars here, and that they will be the only economically viable solution for our personal mobility after the Oil Crunch. Unfortunately, there is another side of the oil - nobody is talking enough about, oil kills and not only on the battle fields far away during the "liberation" military occupations, but literally on the streets every day. If this price was seriously accounted among the other considerations about electric cars, we think, that our tipping point for the mass market for electric cars would be already here.
We all have the right for the Clean Air, but why not on the streets? We do not think that the air quality in Los Angeles is any better than it is in London - all mega cities in the world are killing thousands of their residents by allowing to drive ICE cars slowly day by day."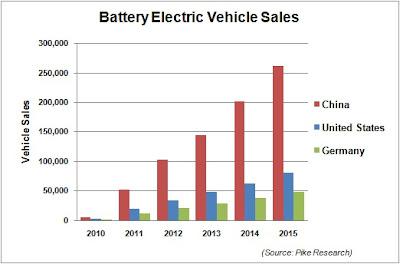 AutoBlogGreen:
China Getting Ready For 5 million Plug-in vehicles by 2020
By Danny King
Imagine all of the cars and light-duty trucks in Washington and Oregon combined. Then imagine them all being either battery-electric vehicles or plug-in hybrids. That's what Chinese leaders have in mind by the end of the decade.
The China State Council is pushing for a combination of automotive industry production and public acceptance to allow for as many as five million plug-in vehicles to be on the roads in China by 2020, Green Car Congress reports.
The Chinese government is also looking to boost average new-car fuel economy to about 47 miles per gallon in 2020 from about 34 miles per gallon in 2015, when the State Council is targeting for about a half-million vehicles to be electric drive.
China will enact a combination of research and development funding and subsidies that will be used to boost sales of plug-ins. The government will also speed up the development of an electric-vehicle charging infrastructure and will tilt tax policies to be more plug-in friendly.
China was already expected to account for a substantial chunk of the more than 600,000 plug-in vehicles expected to be sold in Asia Pacific by 2017, as forecast by green-technology research firm Pike Research last year. The auto industry is certainly getting ready. This month, General Motors debuted a demonstration fleet of Chevrolet Volt extended-range plug-in vehicles in China. GM and the China Automotive Technology Research Center (CATARC) will operate and study the fleet for about a year. At the Beijing Motor Show this week, a number of plug-in vehicles were on display, like the CH Auto Lithia and the Venucia E-Concept."
Seeking Alpha's Disclosure: Past performance is no guarantee of future results. No recommendation or advice is being given as to whether any investment is suitable for a particular investor. Any views or opinions expressed above may not reflect those of Seeking Alpha as a whole. Seeking Alpha is not a licensed securities dealer, broker or US investment adviser or investment bank. Our analysts are third party authors that include both professional investors and individual investors who may not be licensed or certified by any institute or regulatory body.