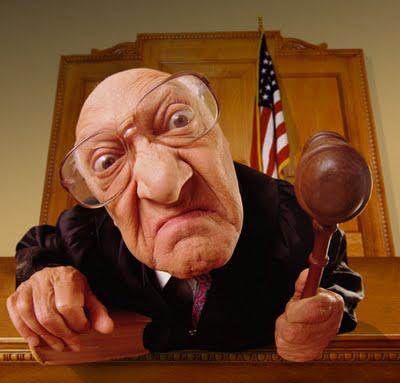 Note: we are not sure that this particular Judge will be involved in this court hearing.
Disclaimer (loosely based on investment bankers' small print): please read our full disclaimer, nothing on this website or any links provided should be relied upon in any way and nobody will accept any responsibility in any case.
We are very pleased to see this development: acknowledgement of the ongoing litigation, its risks, property involved and proper representation of all necessary information for the shareholders. Annual General Meeting to be held by McEwen Mining on Thursday May 17, 2012 at 4:00 will provide a good opportunity to ask all questions about this developing story with "World's Sixth Largest Undeveloped Copper Deposit" - as Rob McEwen has called it.
McEwen Mining reports:
"A total of 2,835 meters were drilled this season in eight holes. A drill hole location map, a table of assay results and a cross section of the Los Azules resource are provided in Exhibits 1, 2 and 3. All of the drill holes from this season were completed on mineral claims that are not subject to ongoing litigation."
MCEWEN MINING EXPANSION DRILLING INTERSECTS 0.53% COPPER OVER 351 METERS AT THE LOS AZULES PROJECT
Page 5 provides, finally, McEwen Mining map outlining High Grade Core Copper Zone on TNR Gold's former properties called "100% Held mineral rights (subject to litigation) and surface ownership".
TNR Gold litigation on Los Azules Copper Project, Argentina - Form 10-Q for MCEWEN MINING INC. TNR.v
TNR Gold's Gary Schellenberg Discusses Gold Mining in Alaska and Los Azules Copper Project on Midas Letter Money TNR.v
Public Court Documents on Los Azules litigation
Update February 12th, 2012. CNNMoney:
$1.7M of MUX sold by Allen Ambrose
We guess, that at some stage Mr Allen Ambrose - former CEO of Minera Andes, will be questioned during the Los Azules litigation on what exactly were his intentions explained in his emails presented by TNR Gold litigation counsel in Amended Claim.
Allen Ambrose emails:
24. "Next we should look at our alternatives to take out the Solitario (TNR Gold - S) agreement..."TNR Gold vs Minera Andes (McEwen Mining now) and MIM (Xstrata now). From Page 11 Part 3: Legal Basis http://bit.ly/xhdqag
Los Azules: Gold bug McEwen eyes big copper play - TNR Gold claims Northern Part of the project back
Mcewen Mining: SEC filing: ITEM 1A. Risk Factors
"The Los Azules copper project is subject to ongoing legal proceedings with the potential that we may lose all or part of our interest in the project.
TNR Gold presentation with Maps of Los Azules.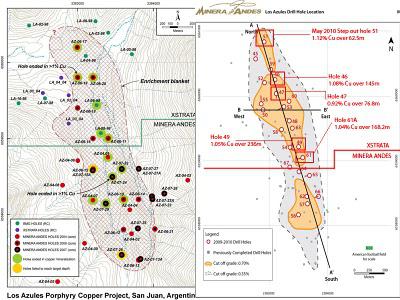 Please, do not forget, that we own stocks we are writing about and have position in these companies. We are not providing any investment advise on this blog and there is no solicitation to buy or sell any particular company here. Always consult with your qualified financial adviser before making any investment decisions.