Now we can talk about Electric rEVolution for real. Tesla Model S will put the Electric Mobility in perspective: It is The Car, but only better. Welcome to the 21st century of transportation!
Will Apple and Facebook save us all? Yes, If They Will Produce Electric iCars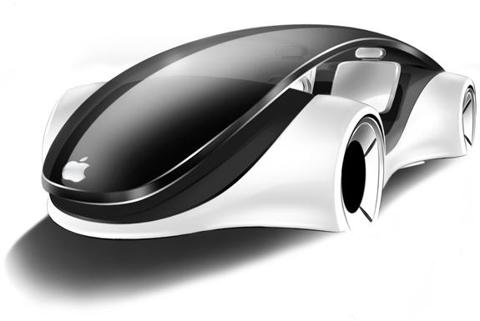 "With IPO of Facebook in the headlines and Apple testing the limits of the market appetite for its valuation, we need to put a few things into perspective. We love all Apple Products, recognise the Facebook phenomenon and think that these companies do have resources to really change our world one more time and save us all - literally this time. We will throw Google into the mix as well. These three companies are all experiencing unprecedented growth, market valuations and are literally sitting on piles of cash. They have built teams of the best engineers in the world which are able to solve very fast the most difficult technical problems in the most efficient way. They know how to engage people and communicate very efficiently new ideas.
They will be all much better of to put all these resources to work and to do it fast - economy will not survive another Oil Shock, which is approaching very fast now. Oil Shock means not only higher Gas prices, but destruction of our societies as it will affect everyone and everything: Food production, Supply Chains, Security and Economy as a whole."
Gizmag:
TESLA MODEL S GETS JUNE RELEASE DATE AND PERSONALIZATION UPDATES
May 22, 2012
By Darren Quick
Tesla Motors has announced it will begin deliveries of its long-awaited Model S sedan next month. The first customers to slap down a reservation for the battery electric vehicle will be put behind the wheel from June 22, a month ahead of schedule. And despite being just a month away from launch, the company also revealed a number of new features that will allow drivers to personalize the feel of their ride by using the car's 17-inch touchscreen to adjust steering, suspension and regenerative braking settings.
Through the touchscreen interface, drivers can lower the suspension to reduce drag, or raise it to clear speed bumps or when carrying a heavy load. The steering wheel turning resistance can also be adjusted, ranging from Comfort, Standard, and Sport, depending on whether you like a light touch or a bit of a workout.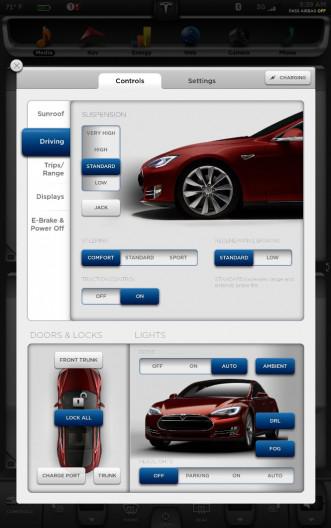 Additionally, in response to feedback, Tesla has made the car's regenerative braking (which Tesla calls simply "Regen") driver adjustable. Maximizing the Regen will apply more resistance when the foot is taken off the accelerator to increase the amount of energy being fed back to the battery and increase the car's range. But for those that prefer the feel of less Regen and aren't suffering any range anxiety, the Regen level can be reduced.
As the Model S nears launch, Tesla has also released a graph showing the predicted range of the 85 kWh Model S (in ideal conditions) against constant speed, as calculated by a computer model.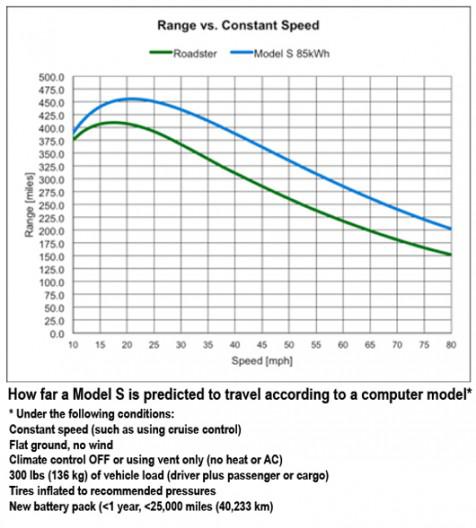 It reveals that a constant speed of around 20 mph (32 km/h) is expected to provide a range of just over 450 miles (724 km). That's obviously not very practical in the real world and Tesla says it hasn't achieved such a result in real world testing - but it is planning a prize for the first customer to go over 400 miles (644 km) on a single charge.
At the more practical constant highway driving speed of 50-70 mph (80-113 km/h), the Model S should achieve a range of 250-350 miles (402-563 km) - an improvement over the 55 kWh Tesla Roadster and aided by the sedan's drag coefficient (Cd) of approximately 0.24.
Under the older 2-cycle EPA test procedure that blends 55 percent city cycle driving and 45 percent highway cycle driving, the Model S delivers a range of 320 miles (515 km). The new "5-cycle test" that includes a cold driving cycle that requires heater use, a hot weather cycle with air conditioning use, and a high speed cycle that takes the car up to speeds of 80 mph (129 km/h) with rapid accelerations, returned a range of 265 miles (426 km).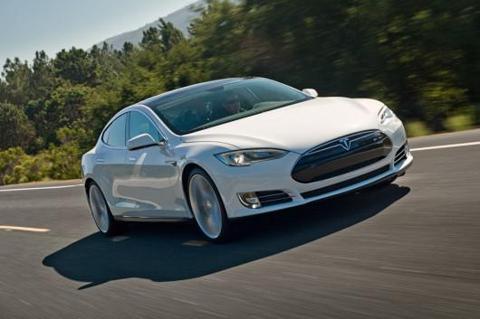 The first reservation holders will be able to put these figures to the test in just a month's time when the first Model S sedans start making their way into customer garages. Orders for the Model S currently exceed 10,000, with the company expecting to fill 5,000 of these orders by the end of the year, so there's sure to be plenty of real-world performance data before too long.
The announcement marks a banner week for Tesla Motors co-founder Elon Musk, whose SpaceX company this week successfully launched its Dragon spacecraft into orbit headed for a rendezvous with the International Space Station (NYSE:ISS) atop its Falcon 9 launch rocket. This marks the first time a private company has sent a spacecraft to the ISS.
Source: Tesla"