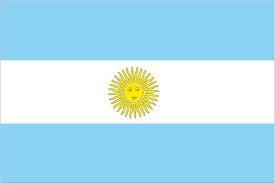 Argentina is in the headlines these days and investors are looking for the confirmation of the government's commitment to the existing mining laws and property rights and some are picking up bargains in the meantime. We are covering here two juniors mentioned in this article. The future will tell us whether this Sale was a Xmas one came yearly this year.
TNR Gold: Los Azules Litigation: Time May Be Ripe for Copper M&A to Flourish TNR.v, MUX
Partner of McEwen Mining in Argentina on the San Jose mine has came out with its own assessment of the political situation in the country:
Miner Hochschild says YPF won't dull Argentina's shine
International Lithium Corp.- Global Portfolio of Lithium Assets ILC.v, TNR.v
Prospecting Journal:
Argentina Juniors Go on Sale: Limited Time Offer
May 23, 2012 by prospectingjournal · Leave a Comment
COMMENTARY-ProspectingJournal.com-While Argentina's recent policy decisions have created a haze of uncertainty, the bottom line is that the country needs money. As Latin America's third-largest economy, Argentina derives a large percentage of its wealth through mining. This mining comes mainly from foreign companies willing to bare the risks associated with exploration. These companies inject capital into the local economy, sustaining an industry that wouldn't exist without them.
In other words, Argentina needs miners more than miners need Argentina. And, thankfully, miners want to be there. The country is, after all, home to massive gold and copper deposits, untapped oil fields, salt flats, lithium brines, potash-the list goes on. Having gone through several economic meltdowns in the last four decades, Argentinians are very aware of what the country does have going for it: resources.
Thus, the current sentiment coming out of Argentina presents a vacuum of opportunity for investors looking for bargain-level prices. Majors know this, which is why they are not only confident in Argentina's future mining industry, but are likely preparing to acquire the underpriced mid-tier and junior companies, many of which sit atop great properties.
Geoff Burns, CEO of Vancouver-based Pan American Silver, states that the current mood will pass as Argentina's economy derives much from the mining industry: "I am confident the environment [in Argentina] will improve, I don't know when, but I know it will improve."
Andy Lloyd, spokesman for Barrick Gold, dismisses sensationalist reports that new import controls will scare off the big players: "We've had a local supplier development program in place for over a decade, with more than 900 Argentine companies supplying goods and services to Veladero and Pascua-Lama. More recently, the company has also initiated a program to substitute imports with locally available alternatives, with good results to date."
Bob Moriarty, the well-known contrarian investor who runs 321Gold, says in a recent interview that now is the time to invest as the Government of Argentina knows better than to shut off the international flow of capital: "Juniors are . . . bringing money into the country. It would be especially stupid for the government to get involved at this point."
As we are always on the lookout for good deals in Latin America, there are several companies in Argentina that we feel aren't getting any cheaper.
Netco Silver (NEI: TSX.V) has a great property and an 11-cent stock price. The Company's Toruel Project in the Rio Negro province is located approximately 100 km from Pan American Silver's Navidad project, which is one of the world's largest silver deposits. NEI's recent work on the property has uncovered a series of sheeted veins that are 10, 12 and 15 km in strike length. That's huge. As Moriarty says, "Netco has 2,000-3,000 gram silver intercepts over meters and nobody's ever heard of them before."
Marifil Mines (MFM: TSX.V) is another bargain junior whose 20+ properties include the Toruel JV with Netco. Yet unlike Netco, MFM owns a diverse set of properties-everything from gold to potash, silver to oil-and develops these projects to an advanced exploration stage. Once the Company's focus project reaches the advanced stage, MFM spins it out, signs a joint-venture, or sells it. MFM then draws on its next property from its portfolio to be the focus, while working on the other properties in the background. This model creates positive cash flow for MFM, which allows the Company to reward shareholders and acquire better properties. And, you guessed it, MFM currently trades at 11 cents.
Argentex Mining Corp. (ATX: TSX.V) is focused on advancing its Pinguino Silver / Gold Project in Santa Cruz. ATX announced its 2012 exploration plans back in February: a 10,000 meter drill program that will focus on "targets within already identified areas of discovery." This advanced, 100%-owned project will soon be put to the test as drill results come in. ATX's stock price is under 40 cents.
The list of miners in Argentina goes on, with the majority offering a low share price and excellent properties. Other juniors to look out for include TNR Gold (TNR: TSX.V) and International Lithium Corp (ILC: TSX.V), both of which host impressive properties that we have previously covered, as well as Golden Arrow Resources (GRG: TSX.V) and Yamana Gold (YRI: TSX). Many of these companies, including those previously mentioned, operate through local subsidiaries, which further entrenches the role of junior miners in bringing wealth to the region.
All of the mentioned companies in this article (excluding Pan American Silver and Barrick of course) are currently under one dollar, some quite significantly.
A recent article from Mine Web entitled "Junior resource investment in a financial meltdown" touched on the current junior mining situation, illustrating how the volatile markets are pushing majors towards what may soon be a massive acquisition hunt. When this hunt comes to Argentina, the temptation to nab high-value, low-cost juniors will be very strong. If these companies continue to prove up significant resources, they will no doubt be a tempting buy. And shareholders who ignore the noise and get in low will enjoy the ride.
---
Chris DevauldProspectingJournal.com"
Please, do not forget, that we own stocks we are writing about and have position in these companies. We are not providing any investment advise on this blog and there is no solicitation to buy or sell any particular company here. Always consult with your qualified financial adviser before making any investment decisions.