Bond Yields Break Higher And Tech Sells Off!
Please Note: Blog posts are not selected, edited or screened by Seeking Alpha editors.
Summary
Clownonomics Makes Investing Decisions Tough.
NFT's Become Popular.
Bonds Remain Overpriced.
Stock Market Leaders Are Highly Valued.
Central Banks Artificially Surpress Yields.
Bond Yields Break Higher And Tech Sells Off!Trusting Is Hard, Knowing Who To Trust Is Harder"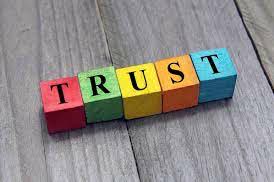 There was a time in my life where sports was the main priority, especially basketball. As such, I am very familiar with watching video clips of sports highlights, particularly those related to hoops, but it could have been anything, including golf. With the advancement of technology, specifically block chain, those seemingly endless video clips are now being auctioned off, and low and behold, people are paying incredible prices for them. The process involves what are called NFT's, or non fungible tokens. It enables essentially any item, (think video clips, digital art, music collections), to be combined or taken apart and then sold. In this example, video clips are packaged and digitally tokenized, authenticated, and then sold to buyers. It is done through a company called Top Shot, which works with the NBA to sell these clips. Naturally the owners and players are excited about the possibilities, especially when Lebron James can sell a clip for 200K. Jack Dorsey, the favored CEO of Democrats, got into the act by selling his first tweet. NFT's and their sudden popularity brings up the question of why people are turning to this instrument to consider allocating capital to? It is quite pertinent, especially considering the various other choices the world has to offer. Let's delve into this further.
We live in a society where very few traditional institutions have the trust they used to enjoy. Celebrities in any field are questioned repeatedly and the internet and social networks allow for credibility to evaporate at the hint of hypocrisy. And oh, do we have a little hypocrisy in the world, maybe just a touch, a smidgen. In the financial world, nearly every major institution is viewed suspiciously, and for good reason. With the long history of scandals and questionable behavior, investment banks, hedge funds, and private equity shops haven't scored many points for their honorable actions over the last few decades. As a recent example, Credit Suisse is currently engaged in problematic behavior for helping fund a company that provided supply chain financing. Clearly, their credit analysis wasn't stellar and low and behold, Credit Suisse has a problem. On the big stage, as we introduced last week, Clownonomics reigns supreme all over the world. With Central Banks buying bonds, negative yielding fixed income instruments offer huge risk in the event of any kind of inflation burst. The bond market remains hideously overpriced, in my judgment. Many investors believe the same holds true of the stock market, with the highest priced example being Tesla, although there are thousands of companies in the market which aren't afforded the Tesla premium. Real estate always has possibilities, but with scarce supply of affordable housing, home buyers have to pay up in this area as well. Commercial property typically goes for big bucks, too. Commodities have risen dramatically over the last year or so (40%), and will do well if inflation starts to run. Admittedly this is not an exhaustive list, but even so, given the choices, it is understandable that capital looks for alternatives. Low and behold, the NFT makes sense, and proponents of Bitcoin offer the same reasoning. Gold and silver bugs join the chorus and wait for more investor attention, especially as Bitcoin sets new records daily. The issue of trust certainly applies to the financial world as the current environment is, well, uh, let's call it, fragile.
In the markets last week, Fed Chairman Powell made it quite clear he is willingto tolerate inflation for an extended period without making any kind of policy change on interest rates. On the earnings front, Nike and Federal Express handily beat estimates, offering some corporate proof that large companies continue to perform well. Politically, the chief clown stumbled getting on Air Force One, managed to call Russian President Putin a killer (not wrong), and had his delegation upset the Chinese representatives in their first face to face meeting. Well done. Jumbled Joe probably isn't long for the world as he keeps calling Kamala the President. Cannot wait. Here in Vegas, hotel and casino capacity is now at 50%, vaccines are getting into peoples arms at a much improved rate, and the town eagerly awaits spring and summer. You can sense the optimism, which is nice. Hard to trust it, given our Governor, but that is part and parcel of the current environment. On that note, thank you for reading the blog this week, and if you have any questions about investing, please email me at information@y-hc.com.Yale Bock, Y H & C Investments, its clients, and the family of Yale Bock have positions in the securities mentioned in the blog, Investing in securities involves risk and the potential loss of ones principal. Past performance is no guarantee of future results. All investment decisions should be considered with respect to ones risk tolerance, return objectives, liquidity needs, tax considerations, and one's overall financial situation. The fact that Yale Bock has earned the right to use the CFA designation does not mean Y H & C Investments will outperform broad market indexes.
Seeking Alpha's Disclosure: Past performance is no guarantee of future results. No recommendation or advice is being given as to whether any investment is suitable for a particular investor. Any views or opinions expressed above may not reflect those of Seeking Alpha as a whole. Seeking Alpha is not a licensed securities dealer, broker or US investment adviser or investment bank. Our analysts are third party authors that include both professional investors and individual investors who may not be licensed or certified by any institute or regulatory body.