Discovery Deal Rocks Wall Street As Does The Crypto Crash!
Please Note: Blog posts are not selected, edited or screened by Seeking Alpha editors.
Summary
Malone Gets Better of AT&T Again.
Discovery Warner In Netflix Disney League.
Cryptocurrency Crash?
If You Change the Way You Look At Things, the Things You Look At Change!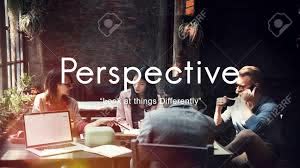 When you are a young person, how you look usually is extremely important. Your peers are evaluating your appearance, and pity the person who isn't accepted because they are not wearing the appropriate legging, shirt, shoe, or latest fashion accessory. As one gets older, how you look still is important, but many find it trivial. Of course, much depends on one's self esteem and the kinds of things which are consequential to the individual. In society, how things look can be a very important consideration, especially if the public is concerned. In the investment world, how much money something sells for is used as a baseline for comparison. As an example, companies like venture capitalists and private equity firms mark their portfolios based on the latest round of investment. During difficult times, an early stage venture investment may be written down to zero because of the business prospects. As an alternative to this harsh reality, firms can use a comparison to a competitor company which has recently received a price in the public markets, or may have been sold privately. Consider how it might look if a venture capital firm invested millions in a company six months ago and it was now valued as a goose egg? Your investors probably would be asking some difficult questions, as they should be. So, optics matter in the investment world, just like in other parts of society. Let's take a look at one such situation which took place last week, which was the announced deal between Warner Media and Discovery.
On Monday, AT&T and Discovery announced they would combine the Warner Media assets (HBO, CNN, TNT, Warner Brothers, etc) and the Discovery Channel in a deal worth $130 billion total, 55 billion of that in debt. AT&T bought Time Warner in 2016 for $108.7 billion, after buying DirectTV in 2015 for $67 billion. As it currently stands, AT&T has debt obligations of nearly $200 billion. AT&T did the deal in order to lighten it's debt load and so it could concentrate on the wireless phone business, which is a huge source of cash but requires a great deal of capital to constantly invest in new spectrum. Our focus is on optics, and for AT&T, the deal made their leadership team look very much like, shall we say, the victim. When you spend for two entities worth $175 billion and wind up selling them a few years later for $60 billion ish, well, not a good look. There are always two sides to any transaction, and in this case, it appears the major shareholders of Discovery wind up looking pretty good. Who might they be? The largest shareholder is John Malone, followed by the Newhouse family (a major owner of Charter Communications). David Zaslav, the CEO of Discovery, will run the combined entity. Both boards have already approved the deal, which was done in all stock as a Reverse Morris Trust transaction to make the deal tax efficient. Zaslav was picked to run Discovery by Mr. Malone. Malone stated after the deal was announced he is enthusiastic about the prospects for the combined entity. All of a sudden, in three short years, Discovery goes from being considered left for dead to maybe the strongest media competitor in terms of content, besides Disney. Clearly, in the media world, the big three are Netflix, Disney, and now the Warner Media Discovery monster. Keep in mind, in terms of quality content, the Warner and Discovery assets are first rate and deep, with HBO, CNN, HGTV, Food Network, Warner Brothers, and plenty of others. Besides, who can forget Scooby Doo and Bugs Bunny? From an investment point of view, it will be interesting to see how the media landscape plays out from here. First, the deal has to past regulatory hurdles, which is always an ordeal. Just as interesting is the path forward for other competitors like Viacom CBS, NBCUniversal, Lions Gate, and Amazon. One would think more consolidation is in order. Elsewhere in the markets, the other major story was the sudden steep selloff of cryptocurrency coins. With some observers believing Bitcoin is destined for 500k, it now sells for a touch above 35k after breaking 60k at one point. Other coins like Ethereum and Dogecoin (why not porn-coin or politic-coin or firstgradecoin), also sold off hard. The big issue with the crypto assets is the leverage speculators are using to trade them. When you can borrow up to 125 times your equity, well, there is plenty of volatility to be found, which is what takes place in the cryptocurrency world. Now, let's turn to the optics of another domain, that being the political sphere.
Last week, with the Israel-Palestinian fighting in full display in Gaza, our current occupant in the White House, jumbled Joe, made a trip to Michigan to show off the latest Ford electric vehicle. When he landed on the tarmac, he was met by a congresswoman of Michigan, the noted people's representative Rashida Tliab, a Palestinian-American. Apparently, the discussion was rather heated. Over the course of the next few days, media reports indicate Mr. Biden repeatedly called Israeli Prime Minister Benjamin Netanyahu to chat about the possibility of a cease fire. Keep in mind that Israel's IDF and military were systematically dismantling the terror infrastructure of Hamas and eliminating many top Hamas military leaders, including those who run the group. With Democrats beholden to the 'Squad' for fundraising prowess, the Middle East conflict makes the Democratic party appear to be at the mercy of small group of representatives who openly support a terrorist organization (Hamas). In combination with repealing the Iran sanctions and actively trying to restart discussions with Iran, only the most prominent funding source of terrorism in the Middle East, the Biden Administration looks as if it resembles Jimmy Carter's weakness, but worse. Forget optics, the truth is far more dangerous. On that lovely note, I hope you are enjoying the end of spring and getting ready for next week, along with Memorial Day Weekend.
Thank you for reading the blog this week, and if you have any questions about investing, please email me at information@y-hc.com.Yale Bock, Y H & C Investments, its clients, and the family of Yale Bock have positions in the securities mentioned in the blog, Investing in securities involves risk and the potential loss of ones principal. Past performance is no guarantee of future results. All investment decisions should be considered with respect to ones risk tolerance, return objectives, liquidity needs, tax considerations, and one's overall financial situation. The fact that Yale Bock has earned the right to use the CFA designation does not mean Y H & C Investments will outperform broad market indexes.
Analyst's Disclosure: I am/we are long DISCA T.
Seeking Alpha's Disclosure: Past performance is no guarantee of future results. No recommendation or advice is being given as to whether any investment is suitable for a particular investor. Any views or opinions expressed above may not reflect those of Seeking Alpha as a whole. Seeking Alpha is not a licensed securities dealer, broker or US investment adviser or investment bank. Our analysts are third party authors that include both professional investors and individual investors who may not be licensed or certified by any institute or regulatory body.