In line with an overvaluation of the biotech market, several stocks are SHORT in my portfolio. The analysis includes days to cover, ROA and ROE, P/S and P/E, EPS, differences between targeted market size, revenues and operating expenses. A difference between opposite trend in days to cover and share price was a red flag to dig further and to determine an overall valuation and analysis of the company. Annual projected revenues at 95 percentile below 2014/2015 due to macroeconomic factors. Long term debt and a dry pipeline were added to a final qualitative analysis.
(NASDAQ:BMRN)(NASDAQ:CLDX)(NASDAQ:ALNY)(DNAI)(NASDAQ:DRNA)(NASDAQ:IONS)(NASDAQ:PRTK)(NASDAQ:RGLS)(NASDAQ:TGTX)(NASDAQ:TTOO)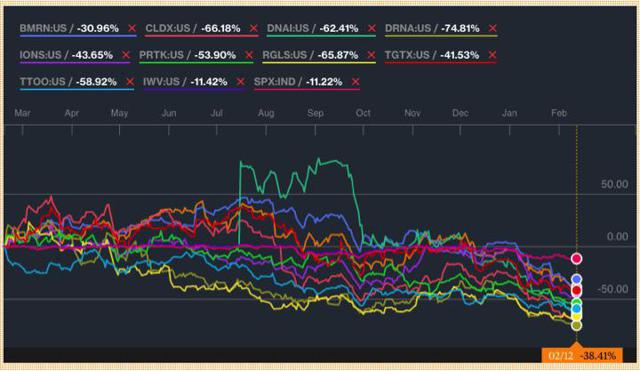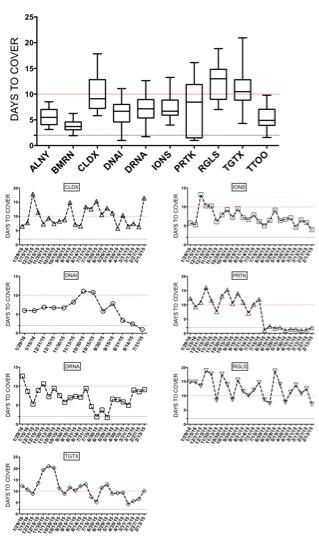 Disclosure: I am/we are short ALNY, BMRN, CLDX, DNAI, DRNA, IONS, PRTK, RGLS, TGTX, TTOO.