Good morning,
We would like to invite you to a webinar to introduce our upcoming MA Absolute Return fund.
The fund is a systematic, multi-strategy, absolute return hedge fund that utilizes a proprietary "Volatility Overlay Model" to dynamically invest across stocks, bonds and managed futures to capture the best opportunities.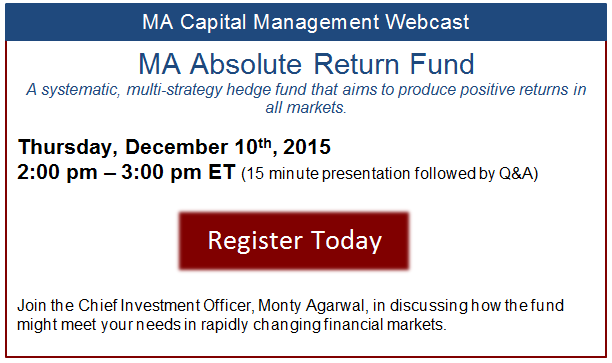 Click here to view a 1:40 minute video on the fund.
Click here to register for a 15 minute presentation followed by Q&A this Thursday afternoon at 2pm ET.
Thank you.