One of my "Explore Portfolio" speculation stocks, NanoViricides (Ticker and my charts at NNVC), is soaring on a recent batch of great news.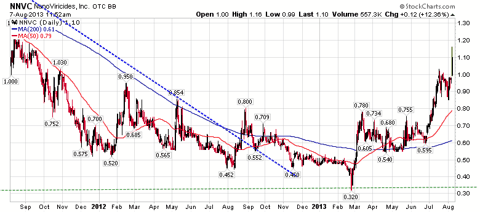 You can read a summary of the news here. Excerpts:
NanoViricides Signs a Non-Disclosure Agreement with the Lovelace Respiratory Research Institute for IND-enabling Efficacy Studies on FluCide® and for Testing its Novel Drug Candidates against the Highly Lethal MERS Human Coronavirus
The Company has already shown that the injectable and oral FluCide drug candidates are substantially more effective than oseltamivir (Tamiflu®) in controlling influenza A virus infections in a highly lethal animal model using two unrelated subtypes of influenza A, namely H1N1 and H3N2.
NanoViricides Receives Notification that Clinical Coordinators Have Been Appointed by The European Medicine Agency to Review the Company's Upcoming DengueCide Orphan Drug Designation Application
There is currently neither an effective drug treatment nor a vaccine for dengue virus infection.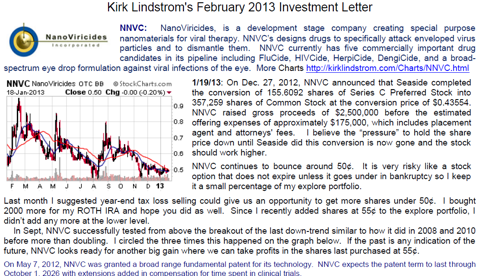 and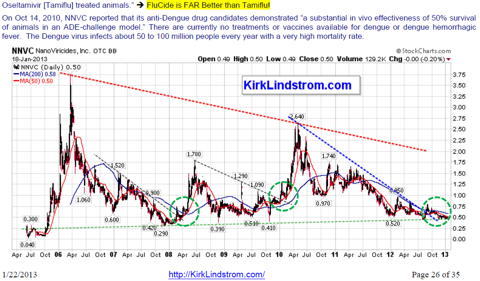 Disclosure: I am long NNVC.