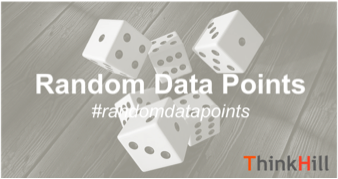 Diebold (now Diebold Nixdorf) was once a great American company, but I fear they will be sold for parts in the near future if they don't shift their focus FAST!

Diebold Nixdorf continues to highlight and focus recovery efforts on Revenue, Net Income and EPS as key focus-metrics. Case in point, the 2017 Action Plan recently presented to investors basically stated they were going to sell better, create some quality initiatives and close facilities / terminate hundreds of employees. All to achieve better results in Revenue, Net Income and EPS.

But is this working to drive share price and market capitalization? Not if you ask the market as a whole!

Thomas W. Swidarski was forced out as CEO on Jan 19, 2013 after the company posted poor earnings in 2012 and Andy Mattes was appointed CEO in June 2013. Since Mattes took over the helm at Diebold Nixdorf in June of 2013, Diebold Nixdorf's stock price has fallen approximately 30% - Yikes! 
Furthermore, Diebold Nixdorf's stock price is 28% lower today that it was the day before Swidarski was forced out.

Please don't misunderstand me; I am not passing judgment on either Swidarski nor Mattes as leaders, but what I am saying is that the culture, and resulting focus-metrics (primarily earnings), most likely driven from the Board, are not what the collective market rewards Diebold Nixdorf for. 
But how can Diebold Nixdorf drive sustained stock price improvement and avoid plummeting below the $20 mark they haven't seen since last century (March of 1999)?

They might consider shifting their focus from historically comfortable focus-metrics to those that the market as a whole values and take a data-driven approach to honing in on the metrics that provide a direct line of sight to increased shareholder value.

Different metrics (for example as determined via ThinkHill's proprietary algorithm Predictive Value Equationᵀᴹ – PVEᵀᴹ) appear to provide more historically accurate and statistically significant correlation to Diebold Nixdorf actual stock price than Diebold Nixdorf's current focus-metrics.

For example, one of the 'different' metrics that ThinkHill's PVEᵀᴹ suggests is Days Inventory Outstanding (DIO). DIO is one of the metrics that ThinkHill's PVEᵀᴹ has determined to be a driver of Diebold Nixdorf's stock price. Viewed in combination with the additional elements of ThinkHill's PVEᵀᴹ, Diebold Nixdorf might have a better idea as to what metrics and levers to focus on in order to correlate to increased shareholder value.

Following is a historical comparison leveraging ThinkHill's PVEᵀᴹ: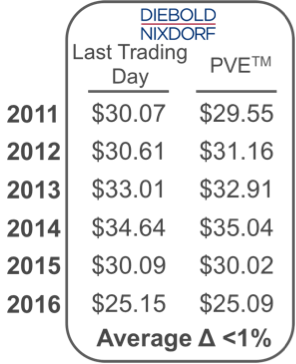 Diebold Nixdorf might be better served allocating scarce resources (dollars and people) to improvement projects (or a revised "Action Plan") that create positive movement in the levers that actually correlate to shareholder value (below is a sample roadmap of how ThinkHill's PVEᵀᴹ provides direct line of sight to improvement projects) if they hope to achieve sustained increases in shareholder value and market capitalization.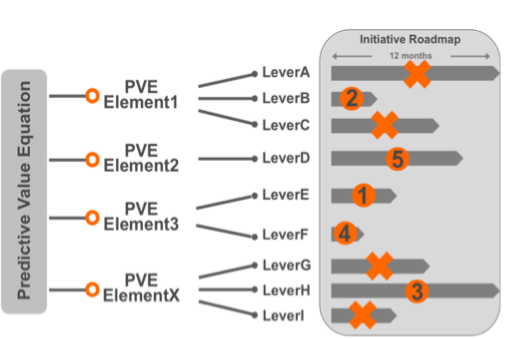 Once they start to improve the metrics the market truly values, then they may begin to see sustained positive momentum in their stock price and not cross into last century's sub $20 territory. My concern is that Diebold Nixdorf's culture and their Board's ingrained continued focus on primarily earnings may impede any necessary course corrections.

We will see….

DISCLAIMER
 The information provided in the above article is for informational purposes only. It should not be considered financial, investment or any other advice. You should consult with a financial professional to determine what may be best for your individual needs. The author and ThinkHill, LLC do not make any guarantee or other promise as to any results that may be obtained from using the above content. No one should make any investment decision without first consulting his or her own financial advisor and conducting his or her own research and due diligence. To the maximum extent permitted by law, the author and ThinkHill, LLC disclaim any and all liability in the event any information, commentary, analysis, opinions, advice and/or recommendations prove to be inaccurate, incomplete or unreliable, or result in any investment or other losses. Content contained in this article or affiliated with the author or ThinkHill, LLC is not intended to and does not constitute investment advice and no relationship is formed. Any information, commentary, analysis, opinions, advice and/or recommendations are provided "as is", with no guarantee of completeness, accuracy, timeliness or of the results obtained from the use of any information, commentary, analysis, opinions, advice and/or recommendations, and without warranty of any kind, express or implied, including, but not limited to, warranties of performance, merchantability, and fitness for a particular purpose. The use of this information is at your own risk.
Disclosure: I/we have no positions in any stocks mentioned, and no plans to initiate any positions within the next 72 hours.