With apologies to readers, as I simply didn't find the time this weekend to write up the fully weekly analysis, I'd like to offer an abbreviated market outlook as we head into earnings season this week.
First, my regular intermarket analysis picked up on some unusual correlations across assets. We saw Treasury yields move up - with oil, gold and the U.S. dollar all down. That counts as unusual in my book. In stocks, we saw what looks like ongoing distribution.
Greg Schnell at stockcharts.com has a post on this that is worth reading, with the usual accompaniment of informative charts. My own take is not as cautious as his; I still see a reasonably good 4th quarter ahead unless earnings are a big disappointments - and remember, expectations have been lowered.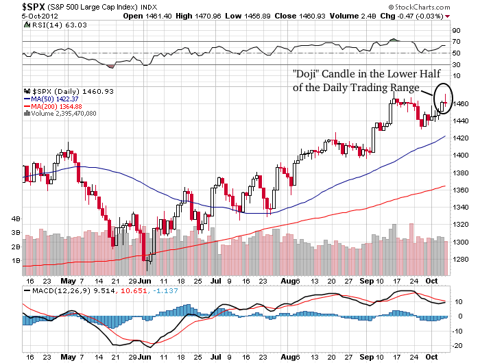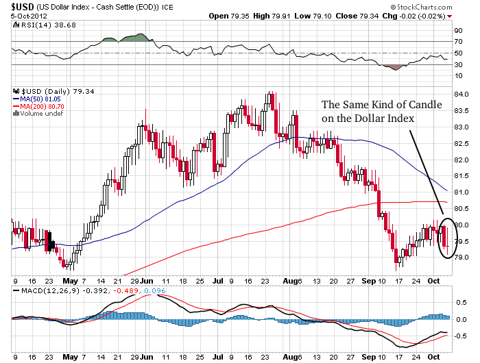 The second area I would like to bring to the reader's attention is Chinese equities. The Shanghai exchange was closed last week for a national holiday. My articles have frequently mentioned on the Shanghai Composite as one of the weakest of the major global equity indexes. Ahead of the holiday we began to see signs of life. I will be keeping an eye on the action in Shanghai coming out of the holiday. A market recovery there will be a positive sign for global markets.
Disclosure: I have no positions in any stocks mentioned, and no plans to initiate any positions within the next 72 hours.