Yesterday was the last trading day of February, and it left me a little uneasy. We had seen a string of distribution days with the market under pressure. Then on Wednesday we had a strong day with a good price advance on decent - if not satisfying - volume. To me this looked like the start of a window dressing move.
Thursday was the type of reversal day you don't like to see at inflection points. The market opened higher, but was sold off into the afternoon and we ended with broad, but not deep losses.
Looking at the futures this morning, to me it is presenting a picture of weakness. I am not making too much of it yet, but it definitely has my attention.
Dollar futures breaking sharply higher this morning: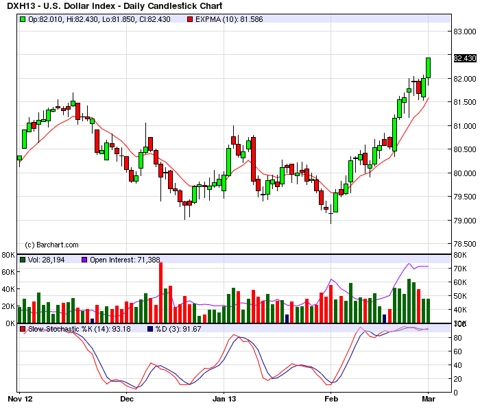 Crude oil futures breaking support at $92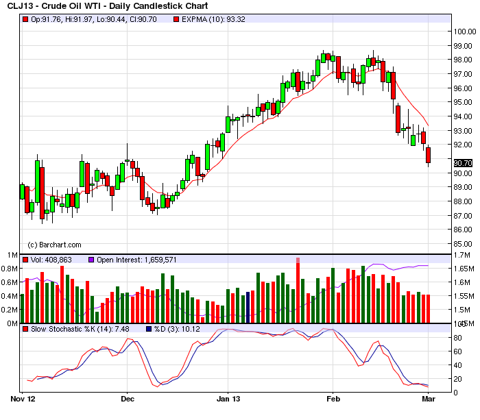 Gold futures off again, looking like they may be headed for a new low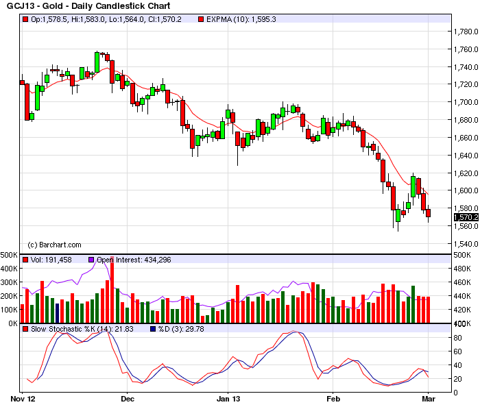 Dow minis back under 14K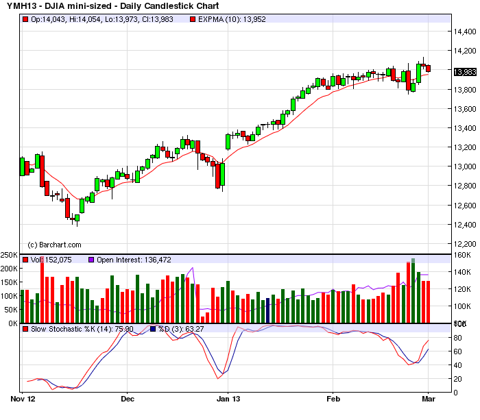 Note the "megaphone" pattern developing on the Dow minis. That makes me a little uneasy, as it suggests a topping action with increasing price spread; also note the increased volume of contracts traded within that range. Monday's low of 13,784 on the Dow, or 13,746 on the contract, is important short term support in my view. Let's see what today's trading brings.
Disclosure: I have no positions in any stocks mentioned, and no plans to initiate any positions within the next 72 hours.