Keep your eyes on shares of OMED heading into next week. I believe the company to have its own idiosyncratic risk/reward profile in a market I believe will be pulling back significantly.
(See my recent piece here, seekingalpha.com/article/2674015-sell-off-coming-prepare-accordingly)
Data will be released next week for preclinical trials and 2015 is expected to be a year full of advanced trial data.
I am long shares of OMED.
development stage biotech firm w/ approx. $620m market cap
raised year end cash balance to over $225 million
good revenue growth through milestone payments.
costs appear under control, particularly on the SG&A side
broad pipeline and upcoming data releases
risk/reward favorable at these levels
Check out my charts and Oncomed's pipeline below.
Cheers!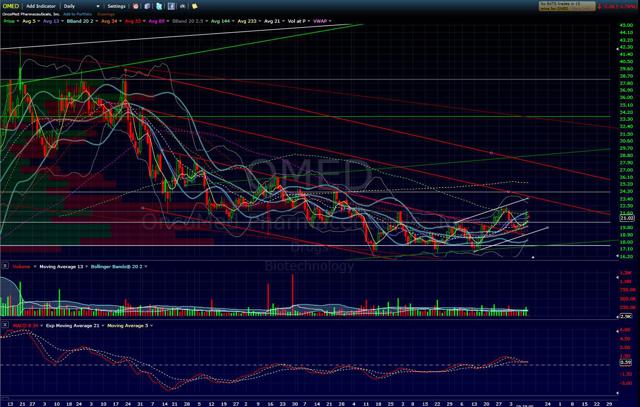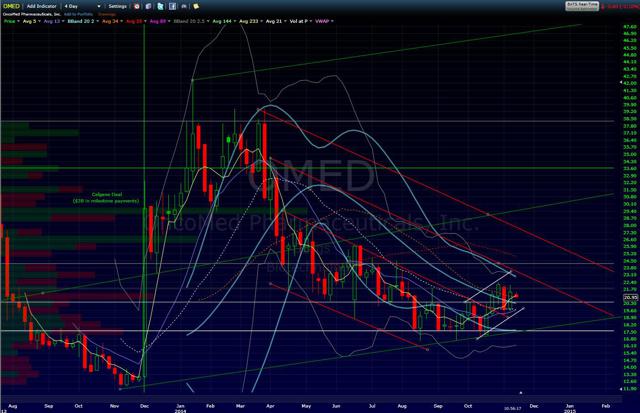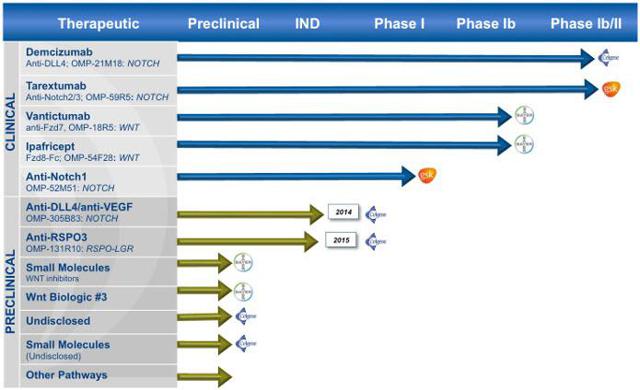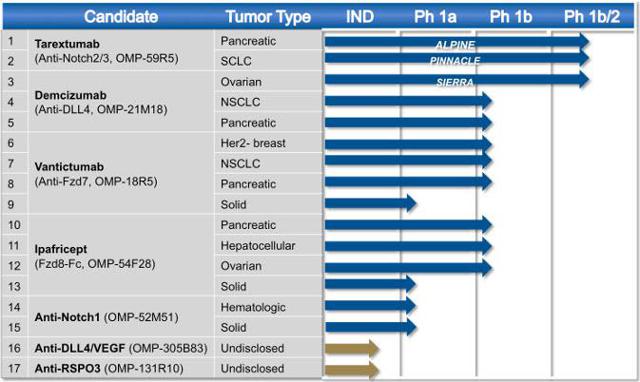 Disclosure: The author is long OMED.
Additional disclosure: The author wrote this article themselves, and it expresses their own opinions. The article should not be considered a recommendation to buy or sell or investment advice. The article is intended to inform the reader of potential investment idea. Personal due diligence is always recommended.