Copper is at strong overhead resistance currently. See the chart below from the London Metals Exchange.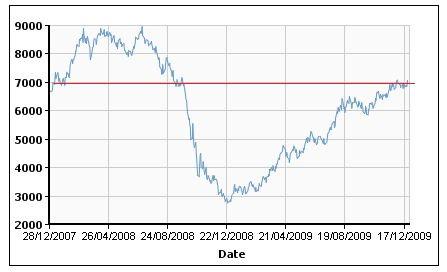 Today we saw FCX -- a big copper producer -- fall dramatically after moving higher early. This could signal the start of a retracement. Looking at the chart above, one would think there would be at least a short term retracement in copper and copper mining stocks in the near term. FCX may have just started to show this retracement. I still think that copper is strong. It should go higher over the long term. The BRIC countries and other emerging market countries are going to ramp up their use of copper long term. However, in the short term, copper may still move with the vagaries of the markets and world economics.
FCX: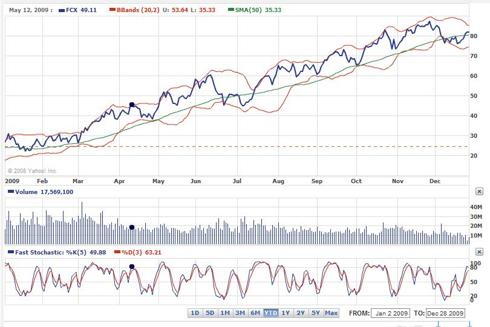 The fast stochastic data shows that FCX is over bought at the moment. It could retrace a little. Other copper stocks may suffer a similar fate. It may be a good idea to take profits in such stocks at this time. Then you could get back in as soon as you detect a reversal in the retracement. A couple of the other copper miners whose fundamentals are among the weakest of the copper sector are TC and PCU. I am not sure I would want to short a strong sector. However, profit taking seems like it may be in order.
Disclosure:
I have no position in these stocks at this time