Yesterday I posted a chart of Cellutix (CTIX) showing a Buy Signal at $0.55 in May. CTIX has now broken above $1.50, almost a triple in a little over six months.
Today's Biotechnology runner is Celsion (NASDAQ:CLSN). During the same period CTIX has run up close to 200%, CLSN has run up over 300%: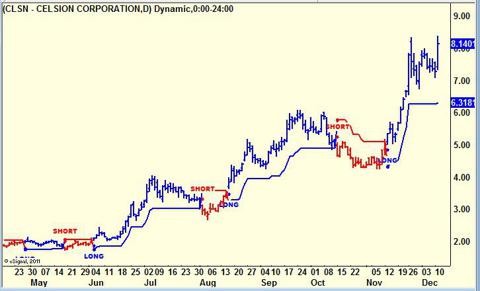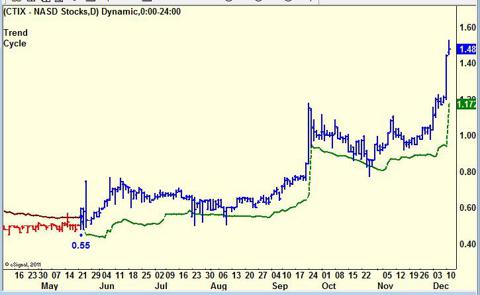 When these two started their runs, AAPL was at $600. An equivalent run would price AAPL today at about $2,000. For those who argue the comparisons between two highly speculative biotech stocks and Apple Computer is insane, I argue that we are in this game to make money, not sanity. The same trend line had all three stocks on Buy Signals and a Buy Signal is a Buy Signal.....what else can it be?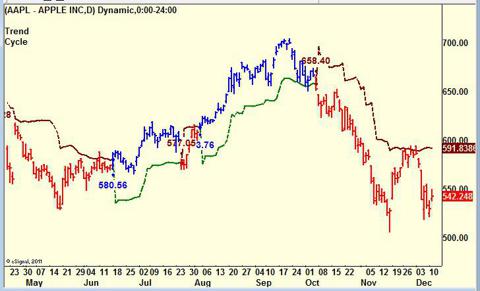 Disclosure: I am long CTIX.OB, CLSN.