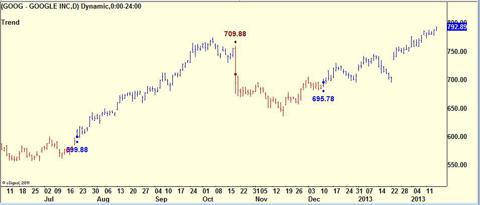 Just three signals in the past seven months, i.e. a low maintenance trend following trading system in the 21st century's most identifiable name and global service. I don't know what everyone else is looking for in their stock market trading, but this system has been my bread and butter for the past four years. The system doesn't care much about catching the absolute highs or lows of a trend, just the meat of the move. There is nothing vegan about it.
Disclosure: I am long GOOG.
Additional disclosure: My subscribers have been long Google since early December.