Over the past 12 months I have been reading from various obscure authors, how SIRI is going to be a bust. Many of these authors like to focus on the monthly cost (about the cost of a pack of cigarettes these days), or the lack in value, while completely ignoring the management team and content. They claim satellite is a dead end means of delivery.
Perhaps they are correct, but who cares? Certainly not SiriusXM. What the critics don't get, is that SiriusXM doesn't care about satellite. They care about delivering content. They don't care if the content gets to you via satellite, WIFI, 3G/4G/WIMAX or the next big data transfer technology.
In the world of entertainment, CONTENT IS KING. It's that simple. If you don't realize this, you are ignoring the obvious or choose not to see it for various reasons you will have uncover for yourself.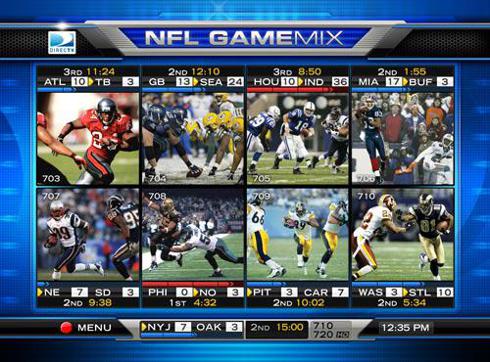 DIRECTV (NYSE:DTV) is a great example. They knew they had limitations with satellite (as in weather interrupting signals), but could only deliver content that way (unlike SiriusXM). They aimed their focus on three main areas to grow: Content, Technology and Customer Service. It worked. They spent BILLIONS to secure exclusive rights to the NFL that allows you to watch any game on Sunday. They did this while other companies (mostly cable providers) squabbled with the NFL over simply offering NFL Network or Red Zone Channel. While others squabbled and lost customers as NFL popularity soared, DIRECTV continued to gain customers, and focus on content and technology. They were ahead of the curve on HD offerings (followed closely by DISH) and they kept up with competitors on streaming video rentals and ON DEMAND during the process by taking advantage of wireless in customer's homes.
So what about SiriusXM? They secured Howard Stern, You could end there and be impressed as Howard (love him or hate him) brings listeners/subscribers. They paid Howard more money then the highest paid athlete in any sport could dream of in a 5 year deal. This was in RADIO. Howard made terrestrial radio companies rich, and if you care about history you will see EVERY SINGLE RADIO COMPANY THAT RELEASED HIM plummeted in revenues, or simply went belly up.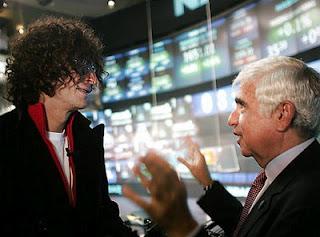 SiriusXM management knows this, as they have worked with Howard before. The Mel Karmazin/Howard Stern team is a recipe for success and the two industry leaders have great respect for one another. Howard is locked in for at least another 4 years and that is all due to Karmain respecting CONTENT and history.
SiriusXM continued....they launched the NFL Channel, are still the only radio offering that allows you to listen to any game on Sunday (home or away broadcast) - sound familiar? They secured MLB (through XM) and committed to NASCAR. With each offering they focus on new and unique ways to deliver content you can't get anywhere else. As an example, with NASCAR, they bring you inside the car, and allow you to listen to the crew and driver communicating.
The naysayers can continue to trash this stock, but all they accomplish in doing so, is proving they are very uninformed or seemingly have an agenda. The growth since mid 2008 has been steady over a 4+ year picture. Don't be surprised (and this is just speculation on my part) if Howard takes a senior managemtn role at SiriusXM before this is over...and if that happens, sky is the limit. The self proclaimed King Of All Media, has the smarts and the knowledge of radio that is unriveled by anyone alive today.
Until then, satisfied customers will continue to listen on their iPhone/Android smartphone, from their PC or in the car. Commercial free music, and endless LIVE talk radio entertainment from Mike and Mike in the Morning to Howard Stern (something Pandora and Spotify cannot offer)....it's tough to go back to terrestrial once you have made the jump, the content is too great. That is a winning recipe. Just as DIRECTV leadership.
Disclosure: I am long SIRI.