Everyone is going nuts over the spike trade setups I keep sharing, why? because they work almost every time and the money I'm seeing some of my followers making is crazy exciting to watch and experience with them.
Below is a spike alert I shared yesterday for the SPY (ES mini, or anything related to broad market). SPY, DIA, QQQ, IWM, TNA, TZA, SSO, SDS, SPXU, SPXL, UPRO
About an hour ago this target was hit !
Another
winner!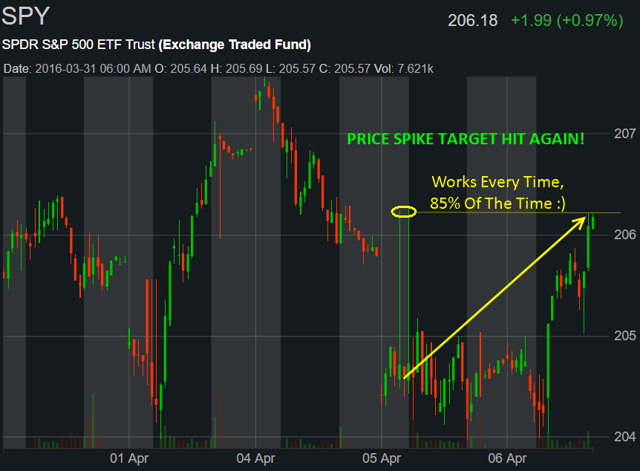 I have something really exciting to share with you soon that will change the way we trade each week…
Stay Tuned!
Chris Vermeulen - ETF Trading Alert Newsletter