A week ago we saw natural gas hit resistance and our cycle analysis also indicated the timing was about right for the price to start to fall. UNG, BOIL, KOLD, DGAZ, XLE
Here is what we saw and sent to our subscribers: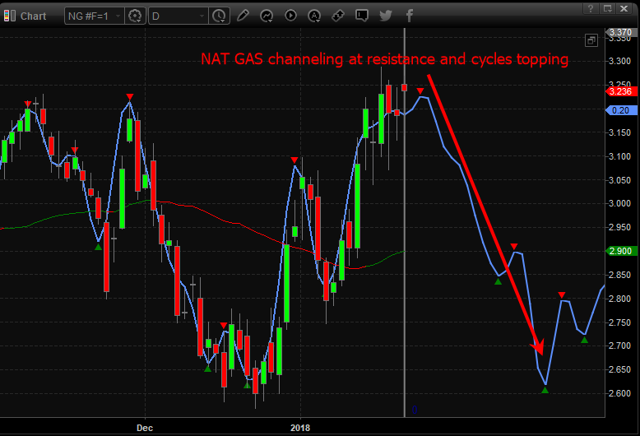 Fast forward a few days… the chart below shows you our updated technical analysis and prediction – Nat Gas Bottoming.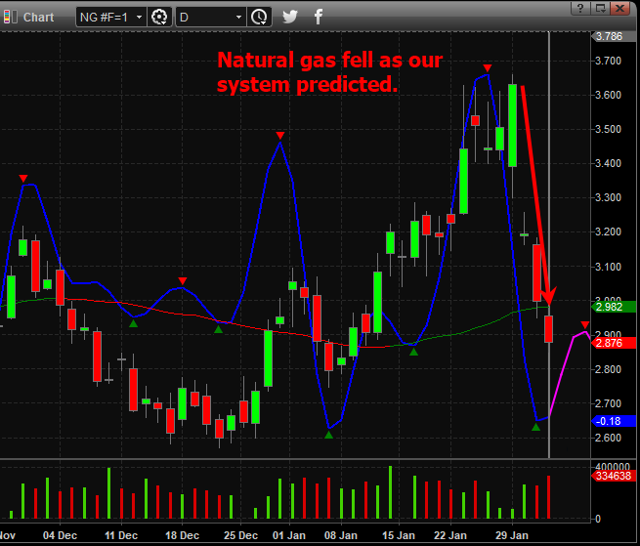 Today we issued a CLOSE POSITION alert to subscribers for a clean and simple trade.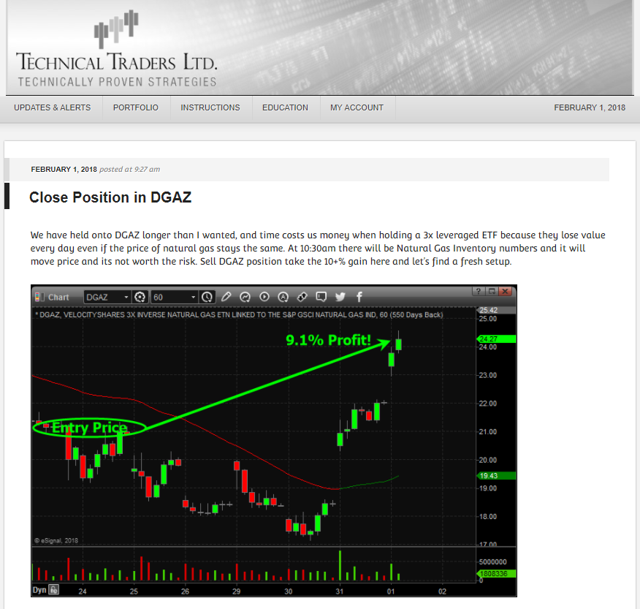 Chris Vermeulen