I frequently refer to volume trends in Axion's stock but believe the charts one usually sees on financial websites are less than informative. Over the years I've found the best way to analyze price and volume on volatile stocks is to focus on longer term moving averages. For volume, my favorite periods are 50-days, 100-days and 200-days. Those periods eliminate the spikes and clarify the trends.

My tracking chart for Axion since January 2008 follows and shows the moving average trading volumes for 50-, 100- and 200-days.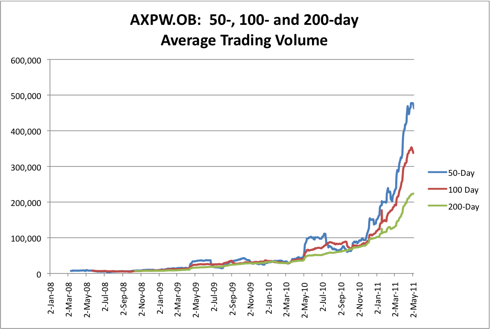 I've always heard that price follows volume. If that's the case, then the future looks pretty bright.