One of the many organizations that sends me solicitation e-mails is the China Energy Storage Alliance. This morning I got an e-mail from them that shows how the sensible Chinese are approaching the issue of grid-based energy storage.

As part of a national push to integrate renewables into the power grid, the Chinese Ministry of Science and Technology has launched "The National Wind & Solar Renewable Integration Energy Storage Demonstration Project" that will have:

300-500 MW of wind generation;
100 MW of PV generation; and
110 MW of energy storage.
During the first stage, the Ministry of Science and Technology will install and integrate:
100 MW of wind;
40 MW of solar; and
20 MW of energy storage.
The most fascinating aspect of the storage component is that instead of picking a winner for the first 20 MW of storage,  Ministry of Science and Technology will break it down into six different systems from six different suppliers as follows: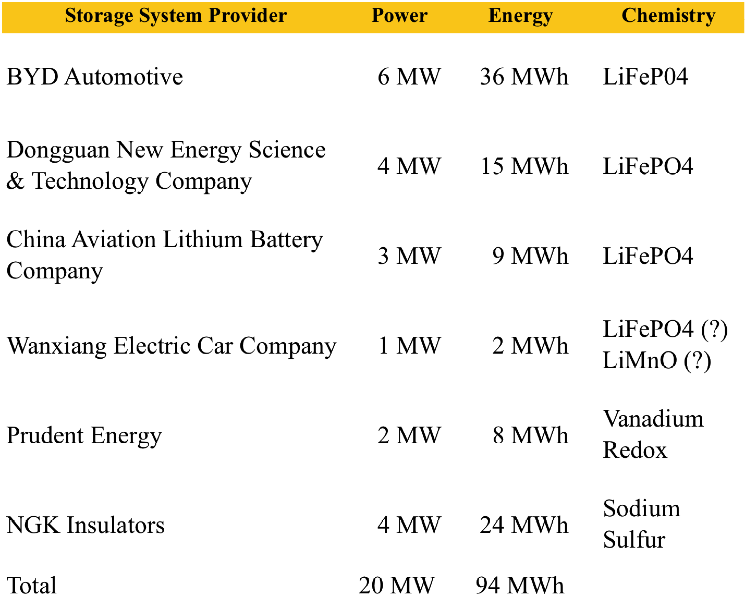 When the first round of testing is done, they'll decide how to build out the other 90 MW of needed storage.
Imagine that! A government agency that thinks real world testing of competitive products and technologies is important.