Investment Thesis
Schmitt Industries (NASDAQ:SMIT) is a $4.8M net cash microcap (net net), traded on the Nasdaq. Classic Richard Gere, Pretty Woman story. The stock is down because the core business is slowly burning cash, but buried in the balance sheet is a Treasure Chest of real estate worth anywhere from $6-10M. While the core business suffered a slowdown, the real estate appreciated immensely. Management is in the process of monetizing their real estate, and I expect this to generate significant shareholder value as the stock re-rates to an asset based valuation.
GAAP Balance Sheet & Real Estate
As of 9/23/16 the market cap is $4.8 million. The company has NO debt, $1 million in cash, an Enterprise Value of $3.8 million. Additionally, accounts receivable far exceeds total liabilities.
SMIT has real estate listed for sale @ $2.7 million for which they have received a bid for $2.5 million and one for $2.4 million; per conversation with the listing agent. Per management on the most recent press release, real estate listed for sale represents 25% of the company's square footage; I assume the remaining real estate is worth $5-8M.
Currently total PP&E for the firm is $965.5K; versus a conservative estimate of $7.5M. Thank you hipsters.
Book Value Based Target Price
In simplistic terms, the company has a market cap of $4.8M; versus real estate + net cash = $8.5M
I am calculating my $3 target price on a Price to Adjusted Tangible Book Value of 0.7x
Current book value of $8M; intangibles of $712.9K & PPE of as $965.5K
Current Price to book: 0.6x; Price to tangible book: 0.66
Adjusted Tangible Book value with real estate marked to a conservative estimate of $7.5M = $13.8M
Target price of .7x tangible book = 13.8*.7/3= $3.2 (rounding down to $3)
Current Price to adjusted tangible book: 0.35x
Risks
Real estate may not sell for many reasons, and value may not be unlocked
Underlying business may continue to hemorrhage cash; breakout cash burn past 2 years
Can be Illiquid at times…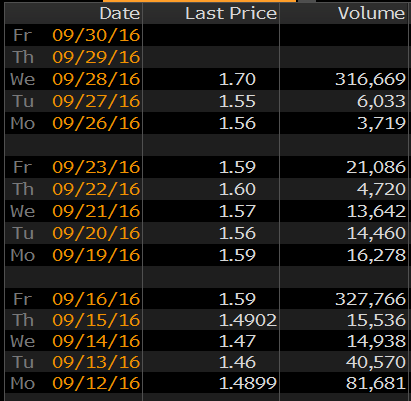 Management
New CEO, David M Hudson, has been on the board off on and for a total of ~17 years, giving him a solid understanding of the core business
Hudson is the co-founder of Coldstream Capital Management, a money management firm with ~$580 million in assets- Hudson has vast experience in the public markets and knows how to create value
Insiders own 14.8% of outstanding shares- insiders and top 3 shareholders own more than 50% of the company
About the Business
Schmitt designs, manufactures and sells high precision test and measurement products
Business products are sold to operators as well as manufactures and include balancers for grinding and medical tools; laser and white light sensors, and remote fill level sensors for tanks of all sizes
Company is based out of Portland, Oregon which has become a hot place to be; heavy inside ownership
Segments
Balancer segment: 60% of FY16 Sales, 69% of FY16 Operating Income
Designs, manufactures and sells computer-controlled vibration detection, balancing and process control systems for the worldwide machine tool industry, particularly for grinding machines
Measurement segment: 40% of FY16 Sales, 31% of FY16 Operating Income
Designs, manufactures and sells laser and white light sensors for distance, dimensional and area measurement for a wide variety of commercial applications, laser-based microroughness measurement products for the semiconductor wafer and hard disk drive industries and for other industrial applications, laser-based surface analysis and measurement products for a variety of scientific applications, and ultrasonic measurement products that measure the fill levels of tanks holding propane, diesel and other tank-based liquids and transmit that data via satellite to a secure web site for display.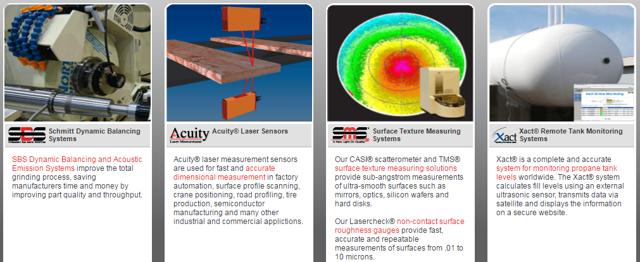 Real Estate Listed for Sale - $2.7 million- Expecting sale price $2.4-2.5 million
The company is looking to consolidate physical locations- the sale of this property will be contingent on a sale lease back for a negotiable 9-24 months. During that time, they will build out portions of their remaining real estate. Once buildouts are complete, SMIT operations will move completely from 2765 NW Nicolai Street along with overhead expenses associated with that property.
Listing: http://www.loopnet.com/Listing/19925790/2765-NW-Nicolai-St-Portland-OR/ Press Release: http://investor.schmitt-ind.com/releasedetail.cfm?ReleaseID=982761
The Company currently owns and operates from multiple adjacent buildings in Portland, Oregon. Given the demand and valuations that the Portland commercial real estate market is experiencing, we believe it is an appropriate time to explore the sale of some of these assets
The proposed sale represents just over 10,000 square feet of office and warehouse space, which is approximately 25% of the Company's total real estate holdings. As part of a sale, the Company intends to lease back and continue to occupy some or all of the listed property.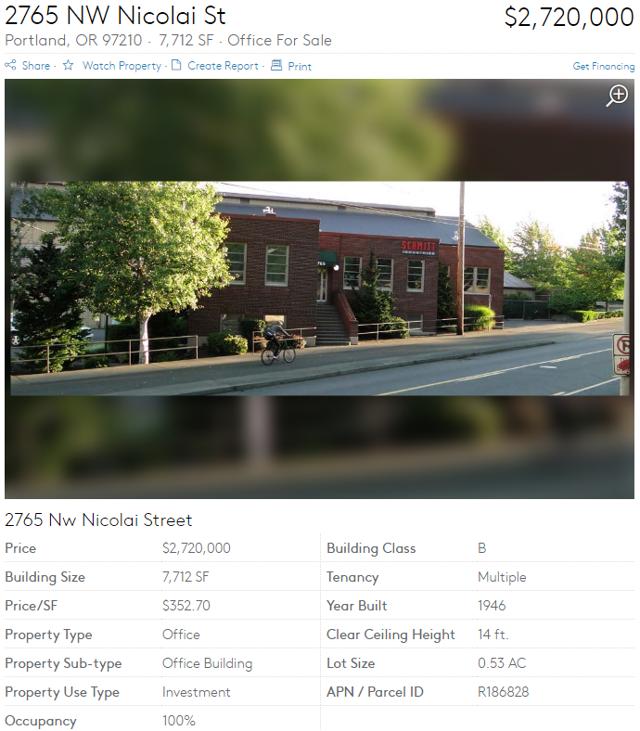 Prime location: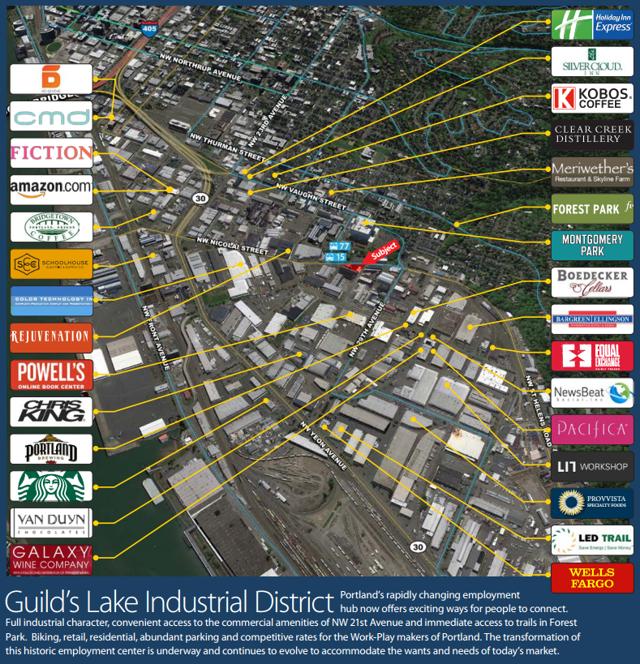 Company Financials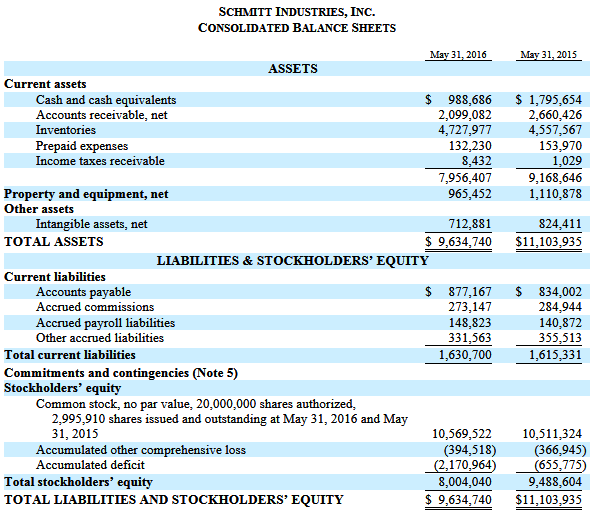 Disclosure: I am/we are long SMIT.