Aitheon has changed the date of the initial cryptocurrency offering (ICO) for its MFG ERC20 token to April 20.
The token generation event (TGE) date for the Ethereum-based altcoin was moved because of the company's hectic schedule, a press release indicates. The Aitheon management team is simply too busy meeting with potential partners to take time out to oversee the TGE.
"Due to this hectic schedule and the progress we are making with building our infrastructure, we have decided to move the date of our ICO launch to April 20th," an email from Aitheon states. The Aitheon ICO is now scheduled to run from 5 p.m. UTC (Coordinated Universal Time) on April 20, 2018, to 5 p.m. UTC on June 4, 2018.
A short second presale of tokens will also be held on March 1, 2018, the email indicates. Individuals will be able to purchase MFG tokens at a 30% discount for a 48-hour window that will open at 5 p.m. UTC on 1 March 2018.
Full details of Aitheon's token sale can be found at the Aitheon website: Aitheon
Updates about Aitheon can be found through Aitheon's Telegram Channel and Twitter feed.
Those can be found here: https://t.me/aitheon and here: Aitheon (@AitheonOfficial) | Twitter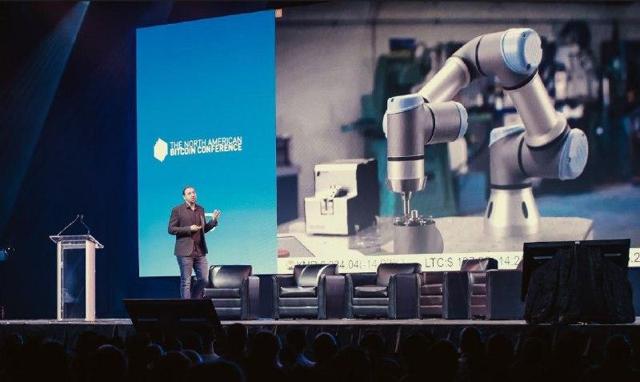 Aitheon partners with Amazon
Aitheon has made some major partnerships and found collaborators in 10 countries and four cities.
The biggest of those partners is Amazon's (NASDAQ: AMZN) artificial intelligence (AI) division. This is apparently the machine learning arm of Amazon Web Services (AWS) which aims to put machine learning in the hands of every data scientist and developer. That sounds a great deal like Aitheon's plans to allow anybody to offer AI to everybody through its blockchain platform.
Projects operated through AWS's machine learning initiative include the Amazon Go automated store, Amazon.com's recommendations engine, Echo and Alexa, fulfillment center robots, and the drone initiative Prime Air. Since AWS machine learning's customers and partners include Netflix, Zillow, Intuit, Samsung, Expedia, and Carnegie Mellon University (a leading center for robot and AI research) this might be huge.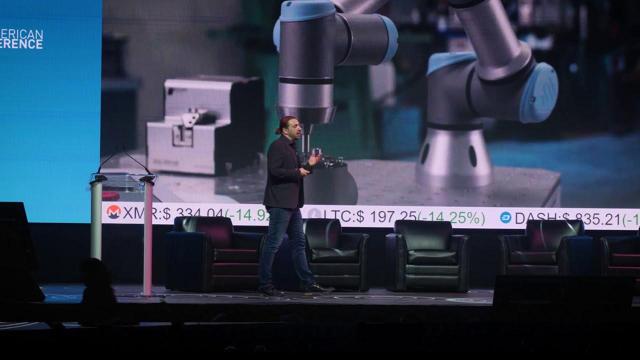 It would be a major breakthrough for Aitheon if its services could be offered through Amazon's Mechanical Turk platform. Mechanical Turk lets people around the world perform a wide variety of tasks for pay on its open-sourced platform. That is similar to the blockchain-enabled service for drone and robot pilots, and problem solvers for AI that Aitheon is planning.
Aitheon working with 10 Organizations around the World
If that was not enough Aitheon is in talks with nine other organizations around the world to create partnerships. Those groups include;
Infrastructure Lending and Financial Services (IFLS)
Masdar (this might be a planned "clean city" project in Abu Dubai).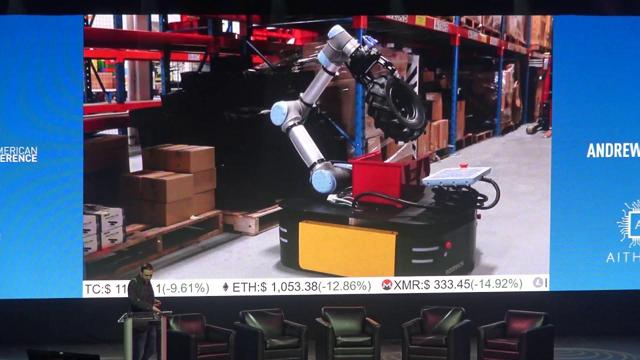 The government of the United Arab Emirates (UAE).
The Future Society's A.I. Initiative. The purpose of the Initiative is to create a civic debate on the Governance of AI.
Team Aitheon is also in discussions with a number of undisclosed institutional investors. The company has held talks with a hotel group in Singapore. Details of those talks and the identity of the hotel group are not available because of a non-disclosure agreement (NDA).
Beyond that Aitheon executives plan to visit 10 cities in four countries in an attempt to round up more partners. The trip was apparently half over on 24 February 2018.
If you have any questions about Aitheon's activities you can ask a question on Twitter or send in an Ask us Anything (AUA) video. Unfortunately, there's no guarantee that Team Aitheon will respond because of their hectic schedule.
This story initially appeared at the Market Mad House please check us out.