The Opiria platform is designed to cash in on consumers' personal data with the help of the Ethereum-based PDATA Token.
The business plan at Opiria is very straightforward: create a blockchain marketplace where customers can put their personal data up for sale. Customers would decide what data to sell: health information, demographics, personal information, shopping behavior patterns, social media use, internet usage, mobile-device usage etc., and who to sell it to!
Purchasers would participate in the marketplace because they would know the data is legitimate. More importantly, data buyers would know that they have the legal right to use the information. That would protect them from lawsuits or criminal prosecution related to stolen or improperly used data.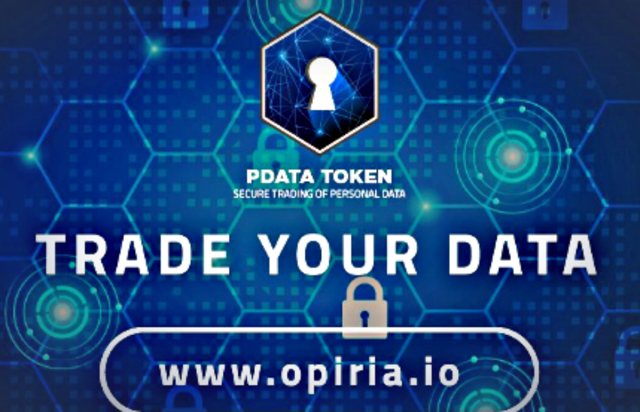 Marketers and others interested in the data would purchase it with the PDATA ERC20-protocol Token. Data-buyers would pay extra high level of transparency provided by Opiria, which ensures a higher quality of information that is more reliable.
The greatest advantage Opiria would provide to the data buyers is that they can verify the source of the data and the identity of data users. Ethereum smart contracts would provide an easily verifiable record of data that would be tamper-resistant.
Consumers have the ability to see who is using their data and how it is being used. Yet they would have a far greater level of data privacy and anonymity than that provided by existing survey mechanisms, because of the blockchain.
A Real Product Used by Fortune 500 Companies
Opiria has a major advantage over most of the token-based businesses proposed in recent months. The company has a real product that is being used by Fortune 500 companies right now.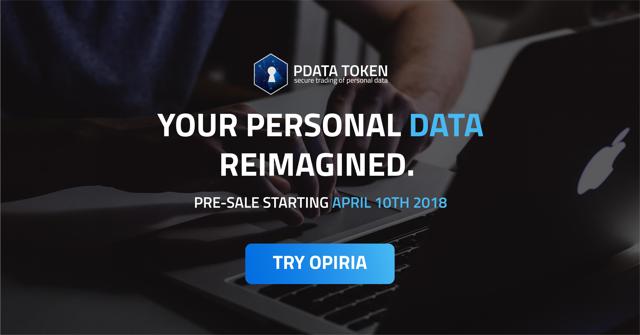 The Opiria App is in existence now and can be downloaded from the App Store or Google Play. Some of the world's most prestigious brands, including Proctor & Gamble, Audi, Freightliner, Mercedes Benz, General Motors, Nissan, Volkswagen, Intel, and BMW, are using Opiria data for marketing.
There is a huge market for the products Opiria is selling, consumer data and feedback, in existence now. Corporations like Daimler AB (parent of Mercedes and Freightliner) are using real-time feedback from customers for research and development. Opiria helped Daimler's Mercedes Benz Research of North America track and evaluate customers' driving habits with its Mercedes Me app, Opiria Co-CEO Dr. Christian Lange revealed.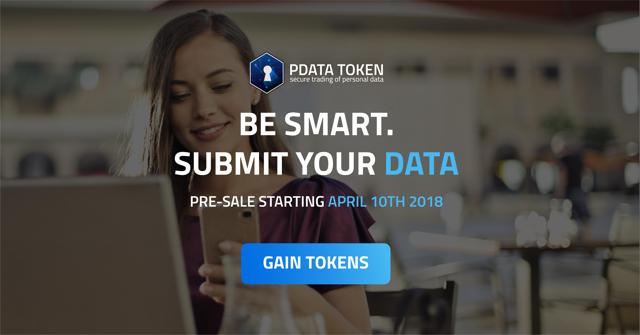 To develop a market for that data, Opiria has four sales partners that are successfully marketing its services right now. That means it has sources of revenue outside the blockchain, unlike many token-based startups.
Opiria has real science and serious business experience behind it, co-founder and co-CEO Dr. Christian Lange holds a Ph.D. in Human Factors and Ergonomics and a Master's of Science in Mechanical Engineering from the Technical University of Munich. Lange is a proven entrepreneur; he built his first company, Ergoneers GmbH, from scratch to more than $5 million in sales in more than 20 countries in a decade.
Co-founder and co-CEO Marlene Gaesch has a Master's of Science degree from the Friedrich Alexander Universität Erlangen-Nürnberg. Gaesch's experience includes software development at Siemens and development of internationally successful data acquisition and analysis platform with more than 1,000 B2B customers at Ergoneers GmbH.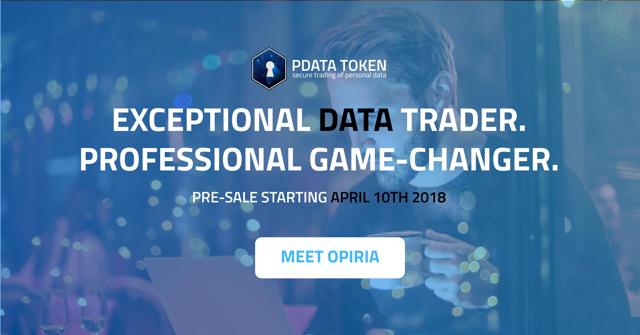 A Token Based on Existing Business
The PDATA token is designed to leverage the power of Opiria's existing business through a blockchain platform. The PDATA Token Generation event (NYSE:TGE) is designed to accelerate the technical development of Opiria and speed up the growth of its user base.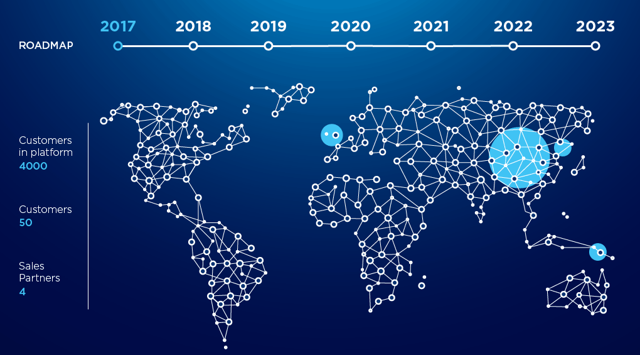 The hope is to create a pool of users providing high-quality data and feedback. One of the main purposes of PDATA will be to encourage consumers to sell their data through Opiria: "If a consumer holds more PDATA Tokens than another consumer, he is more likely to receive a "personal data request" from a company earlier than consumers with less PDATA Tokens. This gives consumers that keep a larger pool of PDATA Tokens on-hand on average a small time advantage to sell their data to companies."
High Level of Privacy, Security, and Transparency
Consumers who post data on the Opiria platform will retain ownership and full control of it. The platform is designed in such a way that the data is not supposed to leave the encrypted blockchain and only the consumer will hold the key to decrypt the blockchain through a smart contract.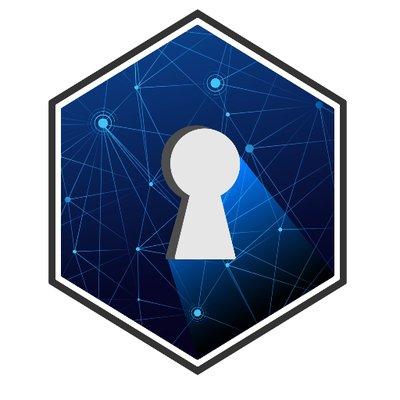 Personal data can only be transferred with the consumer's consent. The trading of personal data will be fully traceable and transparent. All data transactions on Opiria will comply with the General Data Protection Regulation enacted by the European Parliament and enforced by the European Union.
The ultimate goal of PDATA is to take Opiria's business model worldwide and create an ethical, trustworthy, and transparent global marketplace for personal information. The next step in that process will be to hold a token generation event (TGE) and make the PDATA Token available to consumers.
The public sale of the PDATA Token is scheduled to begin on April 10, 2018.
For more information about Opiria and the PDATA Token, please visit:
Disclosure: I/we have no positions in any stocks mentioned, and no plans to initiate any positions within the next 72 hours.