It is common for resumes and professional profiles to contain claims that are either false or exaggerated, especially since employers cannot verify those assertions easily. SpringRole is a blockchain reputation system intended to solve this problem by creating blockchain resumes with verifiable assertions.
The company stems from an already profitable hiring service and is the first project to come out of Science Blockchain in Santa Monica, California. It aims to use its own SPRING ERC-20 token as an incentive for a strong community of endorsers and attestors. These users will ensure the availability of accurate information, setting SpringRole apart from traditional jobs websites.
While the presale for the token began on June 1, a beta test version of SpringRole's platform is already live on the Ethereum mainnet. Users can create a blockchain attested profile as more features will be added within the next few months.
SpringRole's Vice President of Business Development & Strategy David Lewis shared his thoughts on some of SpringRole's recent developments and future goals.
David, what differentiates SpringRole from traditional social networks and resume-oriented websites, such as LinkedIn?
Users spend time curating the content that traditional websites such as LinkedIn monetize through advertising and subscriptions, while users earn no share of that revenue. SpringRole solves that and other flaws.
What are those other flaws in existing career platforms?
Basically, a lack of trust and transparency:
Education and employment aren't verified. Recruiters tell stories about all of the candidates they catch in lies. SpringRole will get employers, educational institutions, and the community to attest to each person's background. Additionally, companies will be able to get their advisors verified and vice versa.
Endorsements are meaningless. People endorse their friends for skills about which they may know nothing. SpringRole is using AI to evaluate a person's authority for each skill they are endorsed for. Different weight is given to each endorsement based on the endorser's proven authority in that skill and the weighting for every endorsement in that skill is recalculated each time a new endorsement is given.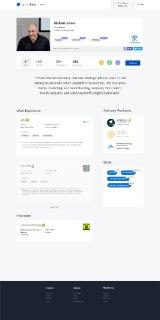 So SpringRole will be able to verify resume claims through the blockchain.
Yes, exactly. The blockchain is a really good way to do this because attestations can be put there.
Your past is immutable. You can't change it. Therefore, there should be a way to track it that can't be changed either. All attestations of experience and all endorsements will be stored on the blockchain.
Why is the crowdsourcing of reputation needed, and how is it superior to traditional methods of verification?
Simple. Traditional methods of verification are either expensive and slow or just inaccurate.
So, how do you plan to get job applicants to start using SpringRole and the SPRING token in the first place?
We are offering employees, freelancers, and job candidates the opportunity to have a verified professional profile and endorsements that show skills in which they have authority, which will set them apart from others who do not. We think recruiters and hiring managers will prefer vetted candidates over those who have unverified profiles and endorsements that only represent the number of friends they have.
Our word-of-mouth campaign during our ICO has shown results beyond what we had hoped. As of pre-launch, we have 20,000 registered users, over 60,000 people in our Telegram channel and over 70,000 email signups. The company has been operating for four years hiring Indians to work with US companies, which has allowed us to build a large database of job applicants. On top of that, we already are signing partnerships with companies like ADP, Guardian Circle Teachur, WorkCoin, and more to be announced soon.
I was brought on recently to focus on partnerships so expect to see more as we move toward our launch of the full protocol this summer.
What about freelancers? Will they be able to find gigs through SpringRole?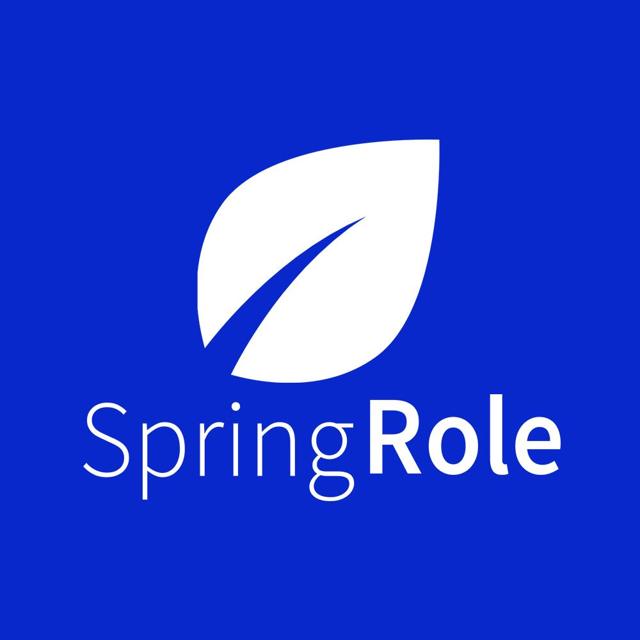 Freelancers will be able to get their experience verified just like employees. SpringRole is building a protocol that will be used by our partners. For example, WorkCoin is building a marketplace for freelancers. Our partnership with WorkCoin will allow freelancers' verified experience to be displayed as well as for WorkCoin to attest to freelancers' completed projects.
Now the other side of the equation. How do you plan to get employers to use SpringRole?
We've already had employers start to contact us about joining the network. Our plans include a referral bounty not just for getting other employees and freelancers to join but also for referring companies and educational institutions.
Of course, partnerships with companies like ADP and others we are in discussions with will help spread the word to employers.
What will those rewards for referring a company or an individual be?
We haven't determined the bounties yet, but we plan to have a meaningful reward for people who help us grow the network.
Will employees that use the Spring Network be paid in SPRING tokens or in fiat currency?
When someone attests to the background of another person, they will spend SPRING tokens. That will create a more honest system and weed out many bad actions people take. On the other side, when one of our partners pays to verify a candidate's background, we will share the revenue in the form of SPRING tokens with the candidate as well as everyone who has endorsed or attested their background.
What is the relationship between SpringRole and the Skill Project?
We are a supporter of the Skill Project which is completely open source.
Last question. How can readers get involved?
The site is live at beta.springrole.com. Readers who register will get 100 SPRING tokens and can get their vanity URL. They'll also be the first to find out when the rest of the profile goes live. And we're paying referral bonuses when they refer their friends.