ISPX is launching a blockchain marketplace that makes money by selling a real product: IP Addresses. Impressively, ISPX is selling hundreds of IP Address to dozens of customers through its IP Exchange marketplace.
"IP Addresses are high-value assets with a very low level of liquidity," ISPX Founder and CEO George Buena explains. IP Exchange provides that liquidity by allowing users to exchange unused IP Addresses for IPSX Tokens.
An IP (internet protocol) Address is the numerical label assigned to every internet user. A wide variety of business tasks require IP addresses.
A small sampling of uses for IP Addresses includes: data mining, video streaming, gaming, VPN (virtual private networks), advanced analytics, process-efficiency improvement, risk management, fraud detection, customer service, portfolio organization, server maintenance, e-commerce, payment processing, and FinTech.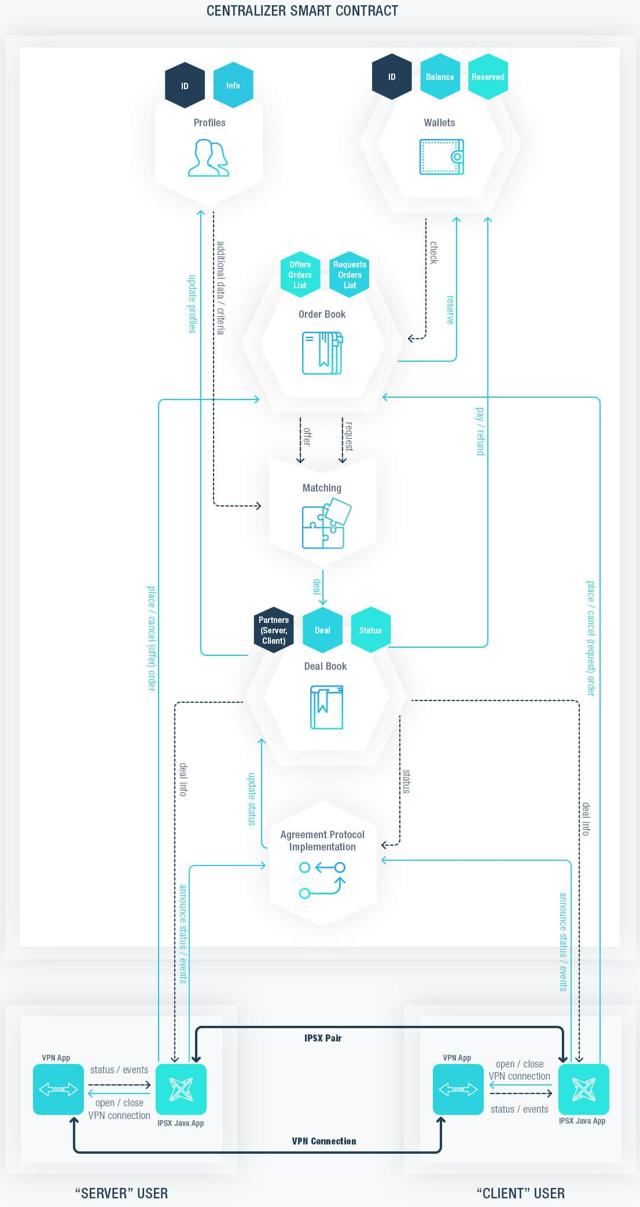 ISPX IP Address Marketplace goes Live with Hundreds of Users
ISPX is cashing in on that opportunity by allowing individuals and companies to "rent" their IP Addresses through IP Exchange. The IP Exchange is now live online with hundreds of IP Addresses for sale.
For instance, there were 5,070 IP Addresses listed on IP Exchange on October 23, 2018. Prices for IP Address rentals ranged from 18¢ to $303.75 on October 23, 2018.
IP Address users pay "rents" through ISPX's Ethereum-based transaction system and the ISPX ER20 Token. ISPX is using Ethereum because it allows direct payments between IP Address owners and renters.
How Consumers will Use IP Exchange
The IP Exchange is attracting good reviews from users. For example, blogger Thomas Stein could rent an IP Address with two gigabytes (GB) of data to stream movies in Germany for 18¢.
People like Stein rent addresses through IP Exchange; because IP Addresses have limited data transmission capabilities in some countries. For example, some German IP Addresses can only receive One Gigabyte of bandwidth. To explain, one gigabyte is not enough capacity to stream the average movie.
IP Exchange solves that problem by allowing you to rent extra bandwidth. ISPX could tap a huge market because there are tens of millions of people that want to stream movies.
ISPX will serve average people because you to rent the amount of IP Addresses you need. For example, a website builder might rent four or five gigabytes of data to complete a large project.
How Big Data will use IP Exchange
Big Data will use ISPX's decentralized exchange platform to rent IP Addresses for a wide variety of commercial uses.
Virtual Private Network (VPN) providers and data miners, in particular, have a hard time finding enough IP Addresses, Buena notes. Buena discovered the IP Address problem the hard way at his other company GeoRanker.
"That means, if you want to run a custom data mining project and you need 5,000 IP addresses for that, it will be difficult and challenging to find," Buena notes.
On the other hand, data centers and computer owners have millions of unused and under-used IP Addresses. Those addresses are unused because there has been no way to rent them to potential customers–until now.
IP Exchange makes IP Addresses Interchangeable
ISPX solves that problem with the latest technology. The ISPX team has created application protocol interfaces (APIs) and software development kits (SDKs) that integrates IP Address security with its platform. Notably, this makes the IP Addresses interchangeable.
The integration makes it easy to rent the address to IP Exchange users. Users have one easy to interface that provides all the IP Addresses they need. Therefore, the integration enables data centers to sell IP addresses directly to Big Data through IP Exchange.
The Blockchain and Ethereum Smart Contracts provide security, transparency, and flexible costs. ISPX's APIs and SDKs enable easy administration and integration so individuals and organizations can manage all of their IP Addresses in one place.
Look at IP Exchange here:
Learn all about ISPX Here:
Decentralized IP Sharing Exchange
ISPX Contacts:
Email: contact@ip.sx
Telegram: IPSX Community
Disclosure: I/we have no positions in any stocks mentioned, and no plans to initiate any positions within the next 72 hours.