"All leaders and executives must prepare for blockchain, because this technology will disrupt every industry," says John Riley III. Riley runs a blockchain consultancy called CNC Blockchain Advisory. We recently interviewed him after a panel at the 2019 Blockchain Technology World in London.
"Blockchain is a different animal when compared to older technologies," Riley said after delivering a speech to a cohort of like-minded entrepreneurs. "And if companies wait too long, they will end up spending a lot of money on trying to catch up," he added.
John Riley points out that many organizations are making a costly mistake of ignoring blockchain developments: "Executives and CEOs should be preparing now. As blockchain gets better, scales, gets faster, and adds more functionality, they need to be ready to grow with it."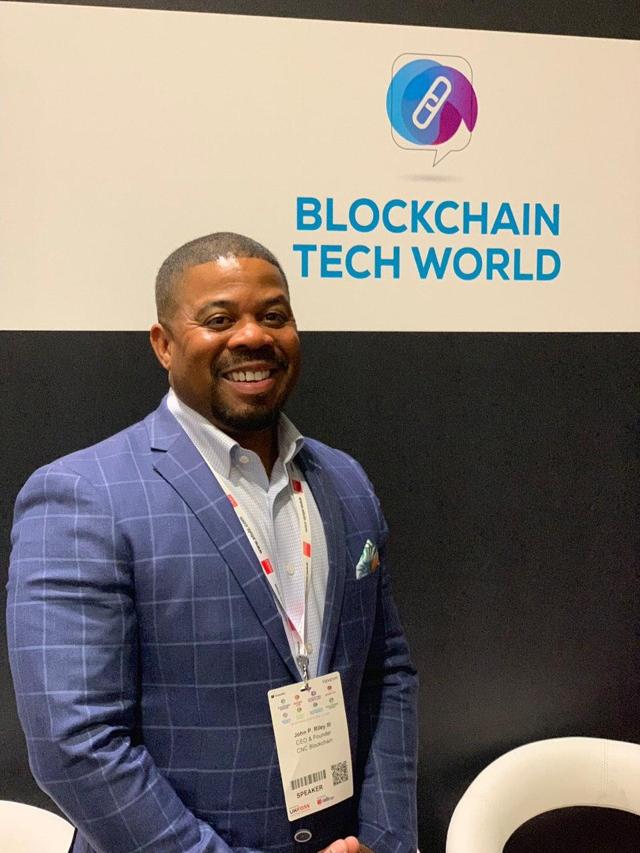 Not just a bunch of crypto companies
"It wasn't just a cryptocurrency startups gathering," Riley says of Blockchain Tech World. "We got to listen to many large enterprises that blockchain could affect in the near future, including Oracle and IBM. You bring these large companies not just to a centralized blockchain conference; you bring them to a tech event that has IoT, AI, machine learning solutions. All these other components can "cross pollinate". You're building different relationships. People who are new to blockchain in those industries get to come over and get introduced to the new technology. The quality of people and companies here is superb. It reminds me of a small CES conference."
Misconceptions about blockchain
John P. Riley III is a regular speaker at major blockchains forums around the globe. Back home in Florida, he runs CNC Blockchain Advisory , which helps companies begin their blockchain journey. With over 17 years in software application consulting, Riley now prepares and presents various case studies and scenarios of blockchain use. "A lot of executives are looking at it as mostly another technology," he says. "But a DeLoitte study shows, for example, that blockchain is 80% business process change, and only 20% new technology. And this is something these CEOs don't realize."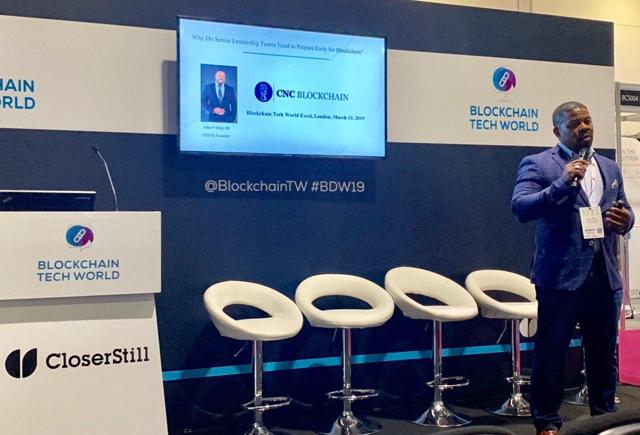 Riley believes executives need to ask the question of how blockhain is going to affect their business processes, data governance model and strategic road maps before deploying the innovative solution: "They are treating it just as an ERP system, shoving everything in there, thinking that will make them more efficient. But you should be asking: Why are we changing this, what is our new governance model?"
In addition to seeing the big picture, Riley advises leaders to take a long-range approach to the blockchain. He tells them to consider AI, machine learning, and the Internet of Things (IoT) components to be added in maybe three, four, five years down the road.
Blockchain will disrupt successful companies
"Successful companies will be disrupted by blockchain," Riley thinks. "The most vulnerable are successful organizations, which think they are immune and get caught in the hype cycle," he says.
Riley thinks blockchain could be as disruptive and destructive in many industries as smartphones were in telecom: "Remember when everybody had a Nokia or Blackberry phone? Ask those companies in 2006, did they think they were going to be disrupted by iPhone? No, because they owned that market. They were that successful."
Riley thinks most blockchain disruption is occurring in the background and will suddenly overwhelm many companies like a quiet Tsunami. He also notes that such giants as Walmart, Goldman Sachs, FedEx, Oracle, IBM, and SAP are already spending millions on blockchain research, which is the right approach.
The CEO of CNC Blockchain also names the industries that will be most disrupted by blockchain. "I think starting out, it's going to be healthcare and supply chain," Riley says. "I go to supply chain and health care events because that is where I see the potential for most change, for innovation and the new technologies."
How executives should think about blockchain
"When you get into blockchain, you want to play chess and not checkers," Riley says. "You need to think strategically. For instance, how much money can you save when you phase out third party vendors?"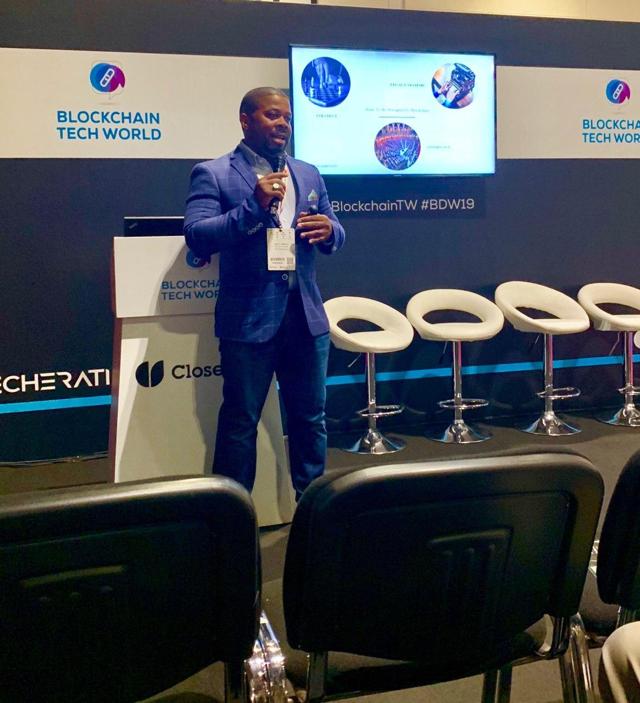 In their turn, the "third parties" themselves need to think ahead. As Riley recalls, a FedEx Vice President recently addressed concerns about his company potentially losing market share with blockchain adoption leading to more direct paths for companies and individuals. Riley thinks that "almost all businesses are third parties in some way shape or form."
Blockchain will "leave the station" in 2019
"I think this year we are at the point where we will see a titanic shift and a lot of companies adopting the technology," Riley predicts. "The ones that keep waiting longer, are going to suffer the most. The train's leaving the station. Now people have no excuse for not getting involved in the blockchain."
----------------------------------------------------------------
To meet John Riley, you can sign up for Blockchain in Transport Alliance meet-up, which will be hosted by CNC Blockchain on April 13, 2019 in West Palm Beach.
Watch John P. Riley III discuss blockchain use cases on Hypehop:
Watch John P. Riley III discuss his vision on Be Influenced programme (BloxLive TV):
Contact CNC Blockchain:
https://www.cncblockchainadvisory.io
Disclosure: I/we have no positions in any stocks mentioned, and no plans to initiate any positions within the next 72 hours.