The team at Nuo.Network believes they can change the world of banking through cryptocurrency lending. Co-founder Varun Deshpande is creating an open decentralized global financial system. Nuo's cryptocurrency margin loans are just the first of many financial products the Indian startup plans to offer through its Ethereum marketplace. To get a better understanding of Nuo.Network and its plans, we interviewed Varun Deshpande.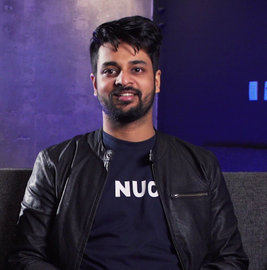 "Nuo is a decentralized debt protocol," Deshpande says. "It essentially enables lenders and borrowers to come together and interact with each other using an Ethereum smart contract. That's how we envision a debt platform. First, it is over collateralized loans and margin trading. But, essentially, it can be anything and everything related to debt, such as global debt bonds and leverage for prediction markets using smart contracts."
With the smart contracts system in place, Nuo will help eliminate middlemen in lending and finance. The platform will directly facilitate the user interaction - lending and borrowing.
"We currently don't charge a fee for the debt marketplace," Deshpande says. "Lenders from across the world are depositing money into the smart contracts, while borrowers can borrow money directly from there. You need to put up collateral for a loan, and against that you can borrow against any asset."
Deshpande thinks the most important financial services are currently missing from the blockchain ecosystem - there is a need for providing financial services once you convert fiat money into crypto. One of the core services is lending right now; where all the action is happening in the decentralized landscape.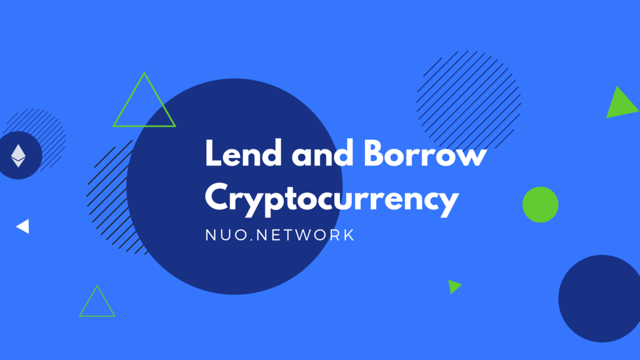 Nuo vs. Large Institutional Competitors
"The way banks and other financial institutions are approaching cryptocurrency lending is very different than our project," Deshpande says. "The whole concept of Nuo.Network is that it is completely non-custodial - we don't have access to users' funds, to the private key that controls their money. If you put money into a bank account, it belongs to the bank. In contrast, the whole concept of noncustodial is that all the money is locked into our contract."
Currently, Nuo offers liquidity loans on the Ethereum blockchain. "If you put $10,000 in Ethereum (ETH), you can get $6,000 in the form of a stablecoin, which is essentially a Dai loan against your Ether," explains Deshpande.
"You can choose any token or combination. Instead of selling a token, you can put it into a contract and get liquidity without selling."
Currently, the finance and liquidity loans on Nuo are used by big traders and institutional investors who are taking long positions in a token. The second product that Nuo has developed is Margin Trading, where you can trade directly on the platform itself. The future plans are far more ambitious. Nuo will be adding potentially refinancing, liquidity, leverage across prediction markets, financial derivatives, staking etc.
Global Lending on the Blockchain
"Our goal is to connect lenders from developed markets to borrowers in developing markets," says Deshpande. "The ideal scenario is to have borrowers from developing markets and lenders from developed markets, and enable them to borrow at a much lower interest rate, but give lenders from developed nations a much higher interest rate in the process. In US or Japan, the savings interest rate is around 1-2%. While in India, if you want to put money into a bank you get 4% or 5% returns."
Transparency
Among the advantages of blockchain lending, Deshpande stresses transparency of all transactions. "First, we have open sourced all contracts on Github. Anyone can see what we do in terms of lending and borrowing," he says. "Second, all the addresses where these contracts and money reside are public. It is the same as a bank making its entire loan book public."
The idea behind Nuo
"When we first started working on a lending platform and a financial services product, we were not thinking about cryptocurrencies and just focused on digital banking," Deshpande says. However, banks would not give his team access to their application programming interfaces (APIs) and systems.
"We went around asking for permission from these banks to give us access and let us serve customers," Deshpande recalls. "After months of running around we still didn't have access to any APIs or services… It's become a monopoly of the banks to serve customers. But with blockchain you don't need permission from anyone - we can code, create products and serve customers. All of it is open sourced."
Varun Deshpande is an engineer. He graduated from the Birla Institute of Technology and Science and has been working in startups ever since. Prior to Nuo, Deshpande and his partners Ratnesh Ray and Siddharth Verma launched BeeWise, which centered around credit analytics and helped banks provide loans for people without a credit score. Now anybody with an Android phone can use the BeeWise app to create a credit score with alternative data. Then lenders use these data points to ascertain a person's credit worthiness. Before starting Nuo, Deshpande and his partners sold BeeWise app to one of the largest lenders in India, Aditya Birla Money.
The Nuo.Network is "the fifth biggest decentralized finance application in the world," Deshpande states. "We are apparently the number one DeFi app in Asia."
Nuo is currently lending against the following coins and tokens: the Dai (DAI) Stablecoin, the Kyber Network Crystal (KNC), Wrapped Bitcoin (WBTC), Ethereum (ETH), the USD COIN (OTC:USDC), the Basic Attention Token (BAT), and Maker (MKR). For the full list of supported tokens see the Nuo.Network website.
Follow Nuo:
Nuo Network⚡ (@getnuo) | Twitter
Download the Nuo.Network App: