This is possibly the most anticipated post I have ever written. It addresses all of the most demanded requests sent in by authors. Continue reading to learn more about how we've created an author dashboard to post, save drafts, and edit your posts all from one place. We've also completely revamped our leaderboards to better fit your needs, provide more exposure, and a more powerful credential. And of course, the most requested feature of all... we will now be paying you for the hard work and effort you put into your contributions.  
 

Note: All screenshots include random filler data and do not accurately reflect the content of our site. You may click to enlarge all screenshots.
Premium Partnership Program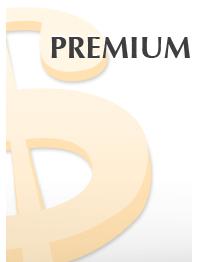 Over the years, many of you have asked us to "share the wealth" and pay you for the content you contribute to the community. My answer has always been that though we haven't ruled it out for the future, as a startup company, it simply wasn't a viable option at the time. Though many of you likely thought I was stonewalling, the truth is we consider you to be our partners and have always felt that paying you for your content was the right thing to do.   
That is why we've tried to reward you from day one by creating the ultimate web 2.0 platform to maximize your exposure, provide you access to a premium audience of 4.5 million unique readers, and garner your articles a reach of over 50 million unique readers via our distribution network. That is also why we've built up a large array of
contributor benefits
and opportunities. But we've never been able to offer tangible dollars to our contributors. Today I'm happy to announce that we are finally in a position to do just that.  
Starting today, we will pay you an industry shattering $10 per 1000 pageviews
on every article that you submit to Seeking Alpha exclusively. Going forward, when you submit an article you will see three options (
see screenshot
):  
·
Submit an exclusive* article for payment
·
Submit a non-exclusive article (in the same way you always have)
·
Submit an Instablog post to appear on your personal Instablog

*What does "exclusive" mean?
Exclusive simply means that the full article is not available elsewhere on the web for free. If you have a for-pay blog or website, it is fine to have the identical post there as well. If you have a free site, you can still have an intro or abridged version on your site with a link to the full article on Seeking Alpha. 

How to generate additional revenue:  
All of your articles will still get the same powerful exposure on Seeking Alpha that they always have. But your exclusive content will now receive a payment of $10 for every thousand pageviews they receive. We plan to do our share to help you generate pageviews by providing additional exposure to your exclusive content on our site. We have also provided several
tools and tips
to help you proactively promote your own content on SA and maximize your profits. We have also created an
Earnings Overview
feature to help you keep track of how much money you are accumulating on an hourly basis (
see screenshot
).

Interested in participating, but are prohibited from, or uninterested in, being compensated? Instead, donate your income to the charity of your choice through our site.
 
Remember

:

this rev-share plan is completely optional. You may choose to participate on a per-article basis or not at all. If you do not wish to participate, you can continue to publish in the same way you always have.    
To get started or to learn more, please click here or read David's open letter to our authors.
 
Revamped Leaderboards: SA's Top Opinion Leaders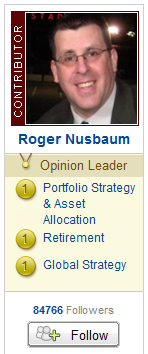 Despite our best intentions, the leaderboards did not accomplish what we set out to do. We hoped to bring you more exposure and a powerful credential. Unfortunately, we let you down and created leaderboards which were skewed by our attempt to suggest followers to new registrants. We've heard all of your complaints loud and clear and have invested a tremendous amount of time in building a better solution. Going forward, we will no longer suggest specific authors for users to follow, it will be up to each individual user to read your content and decide if they wish to follow you or not. Next, we have removed the author leaderboards and have replaced them with
SA's Top Opinion Leaders
. We will no longer inadvertently influence who appears on the leaderboards, we will leave it up to our readers to decide:  
Instead of being ranked by followers, the leaderboards will be determined by the number of pageviews your articles have received in that specific topic, in the past 90 days, and will feature the top five authors in each category (
see screenshot
).  
What does this mean for you? Rather than offering a meaningless number to tout (e.g. "I'm number 73 on the Seeking Alpha 100 list") we've now broken down the leaderboards by topic to provide you the clout you need where it matters most. Being SA author #73 may not be particularly noteworthy, but your readers, clients and subscribers will care very much if, for example, you are Seeking Alpha's #1 author in Options, or #2 author in Bonds. Now you will have a credential that is relevant to your specific area of expertise and that is what will help you stand out.  

The leaderboards will be readily seen by all of our readers throughout the site. There will be a link to SA's Top Opinion Leaders (
see screensho
t) on the footer of every page of Seeking Alpha. The top authors will also be featured on related dashboards (
see screenshot
), and theme pages (
see screenshot
), and an attractive badge denoting these honors now appear under author photos on profile and articles pages (
see screenshot
).
Author Dashboard
Now when you submit articles to Seeking Alpha, you will be able to track and manage all of your articles through the new
Author Dashboard
: 

 The Author Dashboard will enable you to:
 
·
Edit and save article drafts
·
View various pageview stats and graphs  
·
See how much money you have accumulated on
      your exclusive content
·
Check your publication status
·
Review editorial feedback on declined articles

Additionally, we will send you a notification (optional) with this status to your email address. We encourage you to read the editorial feedback we provide; often only minor adjustments are required for a declined article to be reconsidered for publication. 

Requesting your Feedback
I expect you are all as excited about these groundbreaking changes as I am. So give them a try and don't forget to let us know what you think through our
feedback form
.    
All my best,
Boaz Berkowitz
Director of Contributor Relations