I take great pride in sharing with the Seeking Alpha community the birth of our new daughter, Elianna Miriam. Mother and baby are home and doing well.


Below is a picture of Elianna being held by her older brothers, Dov (left) and Zack (right).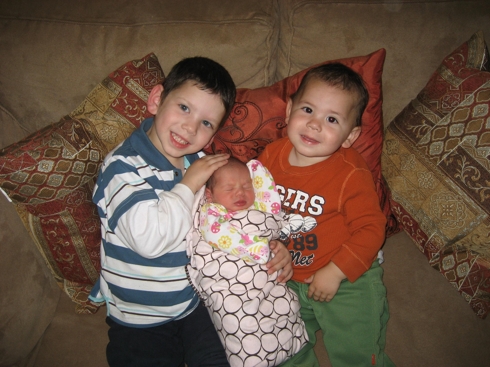 Thanks to all for your kind wishes!