It is not too late to RSVP for our Seeking Alpha launch parties:

New York:             August 16th
San Francisco:     August 18th

If you haven't yet done so, please RSVP by August 9th as space is limited.

Network with your fellow authors and meet Seeking Alpha staff including our VP of content and Editor-in-Chief, Eli Hoffmann. 

Learn about the launch of our new Investing Apps available for free exclusively to our authors.  Fine wine, good company, a special presentation and premium prizes.


Please RSVP here.  Hope to see you there!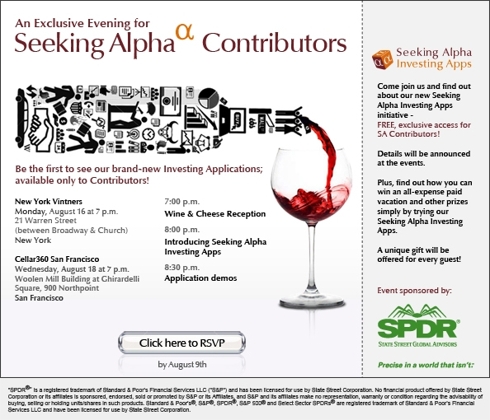 Please note: you must be a Seeking Alpha contributing author to attend this event.