The stock index futures suggests that it could be a rough open. The S&P 500 future is down over 30 points to 2,749.75. The contract daily trading range has been 2,735.75 to 2,767.75.
Performance of S&P 500 Year-to-Date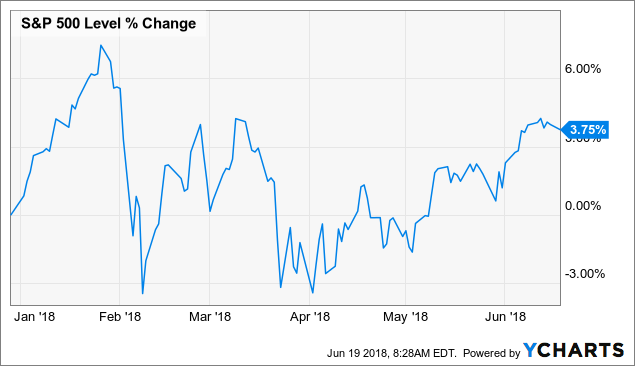 Bloomberg has an interesting article on the number of stocks in China that fell the 10% daily limit. See article here 

The stock markets appear to be reacting to tariff and trade concerns. The Twit below might help explain the concerns.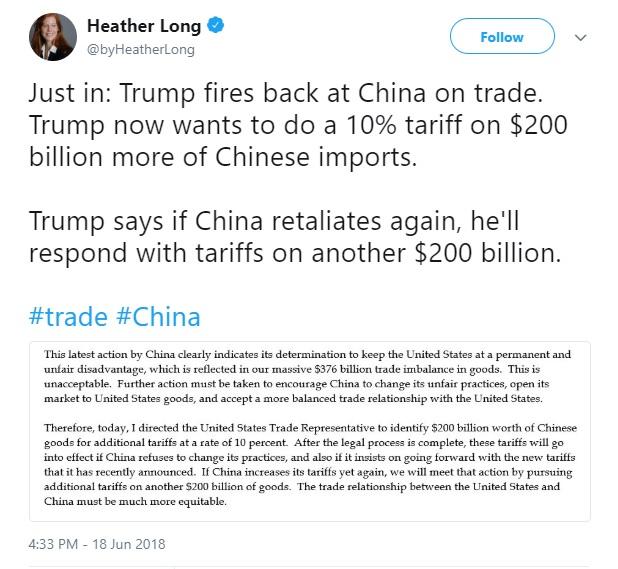 A slowing world economy is a lose/lose situation. 
The trade tiff with China has me concerned that China might either reduce purchases or begin selling US Treasuries securities and place further upward pressure on interest rates. 
It should be an interesting trading day, that is for sure.